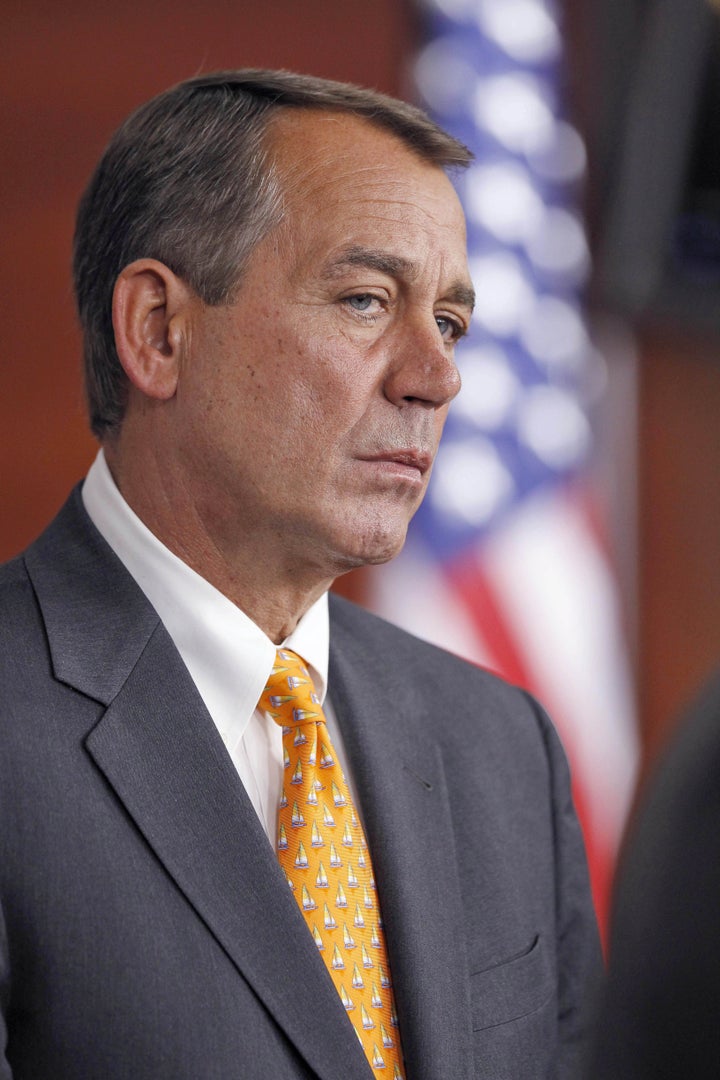 House Republican leader John Boehner criticized President Obama on Thursday, saying that the president and other Democrats are in "denial" about Tuesday's midterm elections, in which scores of Democrats were ousted from Congress as Republicans regained control of the House of Representatives.
In an interview with ABC's "World News," the Speaker-in-waiting said he believes "there seems to be some denial on the part of the president and other Democratic leaders of the message that was sent by the American people." Boehner told Diane Sawyer that "when you have the most historic election in over 60, 70 years, you would think the other party would understand that the American people have clearly repudiated the policies they've put forward in the last few years."
Boehner insisted that he holds no "personal animosity" towards President Obama, but took direct aim at the president's signature legislative accomplishment. Asked about health care reform, Boehner said, "I'm pretty confident that come next year that we will have the votes to repeal that [health care] bill and replace it with common sense reforms to bring down the cost of health insurance and expand access."
The Ohio Republican delivered a blunt message about the House of Representatives. "The place is broken," he said. He also shared his thoughts on Nancy Pelosi and her legacy at the post that Boehner will likely soon occupy. "I think it's too early to predict what it [history] will say, other than the partisanship got worse, not better."
Boehner spoke about his relationship with the president, telling Sawyer:
"Well, we just really haven't spent much time together. You know? He -- he came and spent four years in the Senate. We didn't have a lot of contact -- with junior Senators. And -- when he was elected to the White House with big Democrat majorities in the House and Senate. And, you know, they tended to go their own way. There were a couple of perfunctory meetings along the way where he invited us down and asked for our ideas. But there really hasn't been the opportunity to spend -- any time together."
Boehner did, however, jokingly counter Obama's offer to drink Slurpees together with a proposal to have a glass of merlot. Click here for the full transcript of the interview.