WASHINGTON -- President Barack Obama would be "calling the American people stupid" if he vetoes a bill to authorize the controversial Keystone XL pipeline, House Speaker John Boehner (R-Ohio) said Tuesday.
The House passed the bill for the ninth time last week, and the Senate is planning to take it up Tuesday. According to HuffPost's count, backers of the measure need just one more vote to pass it.
Supporters of the pipeline from Canada's tar sands to the Gulf Coast say it means thousands of jobs, while opponents say it would be an environmental disaster that would promote the burning of some of the planet's dirtiest oil.
Obama has not promised to veto the bill, but he likely would after he said last week that he did not want to "short-circuit" the legal process that the State Department is going through in it's long-stalled review of the pipeline.
Boehner, speaking at a news conference with fellow Republican leaders on Capitol Hill, pointed to this month's GOP wins in the midterm elections as evidence that Americans support the pipeline. He said Obama would be insulting them if he rejects Congress' bill.
"Let's be clear about this. A Keystone pipeline veto would send the signal that this president has no interest in listening to the American people," Boehner said. "Vetoing an overwhelmingly popular bill would be a clear indication that he doesn't care about the American people's priorities. It would be equivalent of calling the American people stupid."
Most Americans do support building the pipeline, although that support has been fading.
Michael McAuliff covers Congress and politics for The Huffington Post. Talk to him on Facebook.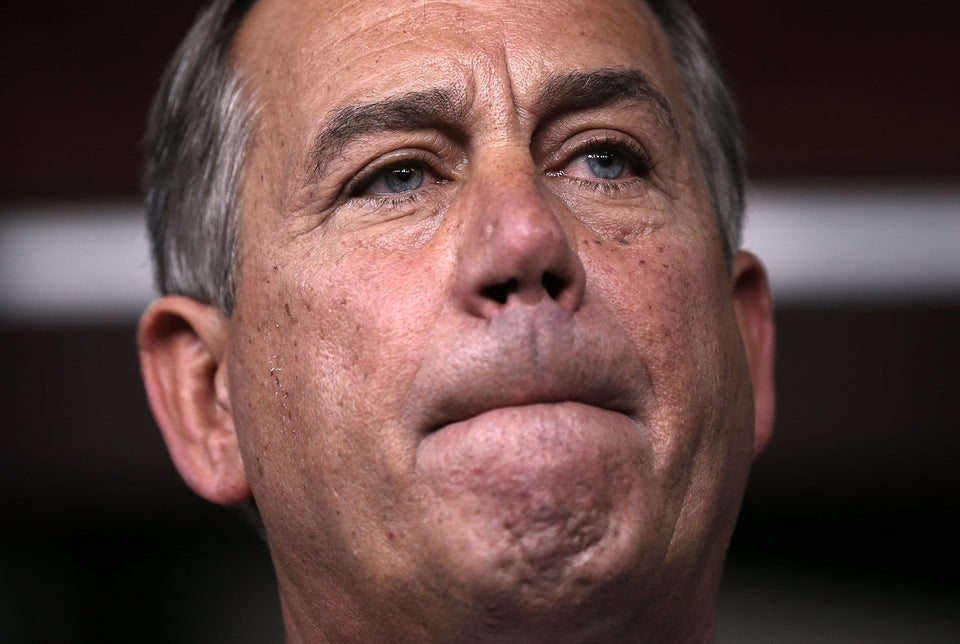 John Boehner's Lips Are Sealed
Popular in the Community