WASHINGTON -- House Speaker John Boehner (R-Ohio) on Tuesday dismissed the idea that this Congress is the least productive in history and said the House has done its job this year.
"The House has continued to listen to the American people and to focus on their concerns," Boehner told reporters. "Whether it's the economy, whether it's jobs, whether it's protecting the American people from Obamacare -- we've done our work."
Boehner said if anyone's to blame for congressional inaction, it's the Senate. He cited the fact that the House has passed more than half of the annual appropriations bills and the Senate hasn't passed any of them.
"The House continues to do its job," he said. "It's time for the Senate to get serious about doing theirs."
Appropriations bills always originate in the House and they require both chambers to work on them to get them signed into law. Beyond that, the House won't take up several major bills that have cleared the Senate, including immigration reform and the Employment Non-Discrimination Act.
The 113th Congress has passed 55 bills into law this year, seven fewer at this point than the 112th Congress, making it, at least for now, the least productive Congress in history. The handful of key bills that have passed the House, such as reauthorization of the Violence Against Women Act and disaster relief for Hurricane Sandy victims, were accompanied by intense partisanship.
The House also didn't give itself much time to work this month, despite not having passed a budget or a farm bill. As of Tuesday, the House is scheduled to work only seven days between now and Jan. 7, when members return for the second session of the 113th Congress. The Senate is currently scheduled to be in for most of the month.
The 2014 calendar for the House shows members will work 113 days, down from 126 days in 2013. In 2012, 107 days were scheduled.
Before You Go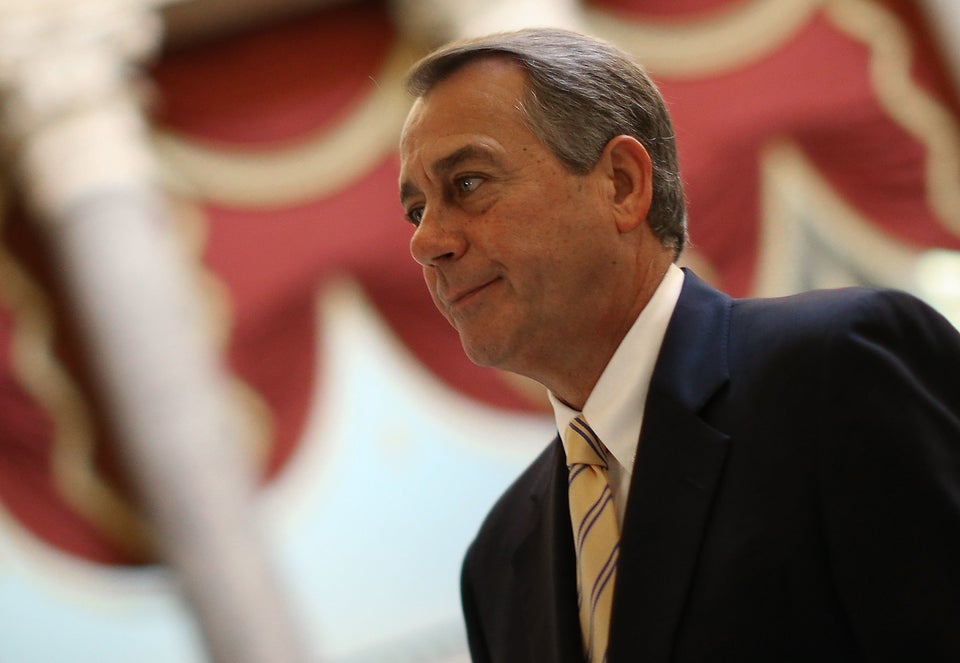 John Boehner's Shutdown Showdown Stares
Popular in the Community