Try to contain your enthusiam, John Boehner.
According to Roll Call, the House Speaker said at a fundraiser in West Virginia last month that "the American people probably aren't going to fall in love with Mitt Romney."
Roll Call reports that at the June 30 event, a female attendee asked Boehner, "Can you make me love Mitt Romney?" He responded, "No."
The Ohio Republican explained: "Listen, we're just politicians. I wasn't elected to play God. The American people probably aren't going to fall in love with Mitt Romney. I'll tell you this: 95 percent of the people that show up to vote in November are going to show up in that voting booth, and they are going to vote for or against Barack Obama."
Boehner endorsed Romney in his campaign for the White House in April after repeatedly dodging the issue.
"It's clear now that Mitt Romney is going to be our nominee," he said as the GOP primary race came to a close. "I think Mitt Romney has a set of economic policies that can put America back to work and, frankly, contrast sharply with the failed economic policies of President Obama. I will be proud to support Mitt Romney and do everything I can to help him win."
It's not the first time a prominent Romney endorser has made less-than-glowing remarks about the candidate in recent months.
Sen. John McCain (R-Ariz.) accidentally criticized Romney over his position on earmarks earlier this year while speaking on the former governor's behalf.
South Carolina Gov. Nikki Haley told Fox News in January, "There's no such thing as a perfect candidate."
And, as HuffPost's Jon Ward recently reported, Romney has been drawing more substantive criticism for the way he's conducting his bid for the White House:
Whether Romney can overcome the speed bumps on the right side of the aisle remains to be seen. For Boehner, he's good enough.
According to Roll Call, the speaker called Romney a "solid guy" and added, "He's going to do a great job, even if you don't fall in love with him."
Support HuffPost
The Stakes Have Never Been Higher
Before You Go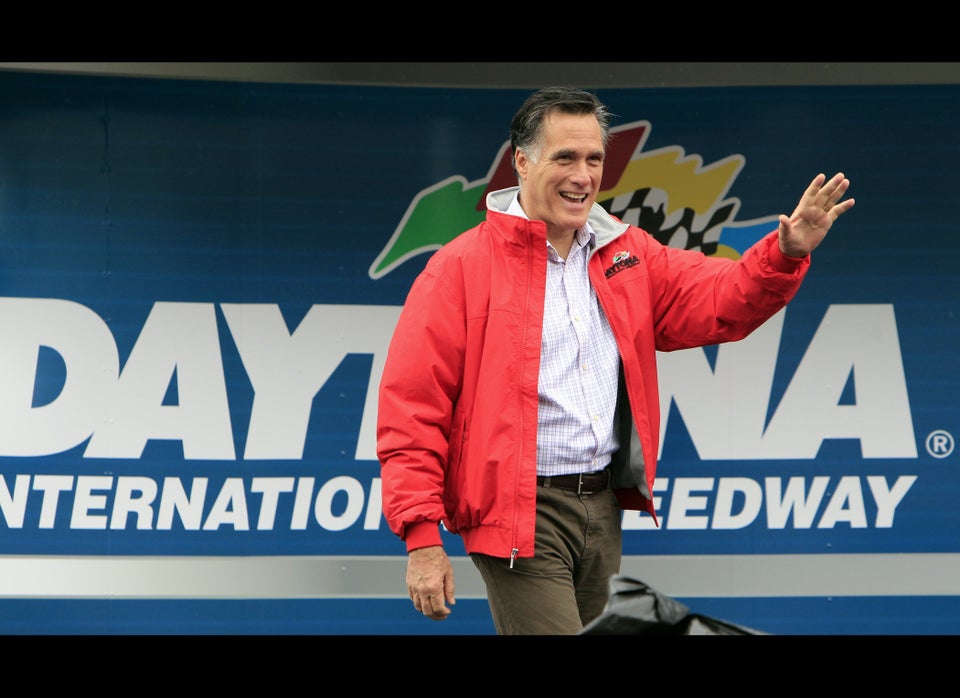 Awkward Mitt Romney
Popular in the Community