TAMPA, Fla. -- House Speaker John Boehner (R-Ohio) offered a plain and simple message in his introductory remarks on the first evening of the Republican National Convention: Throw President Barack Obama out of office.
"We can do better. We can do a lot better," Boehner said Tuesday at the Tampa Bay Times Forum. "It starts with throwing out the politician who doesn't get it and electing a new president who does."
Before a raucous crowd of approximately 20,000, Boehner used his family's history as bar owners to tee up a prolonged "guy walks into a bar" attack on Obama. Citing the president's now-infamous "private sector is doing fine" and "you didn't build that" lines, the House speaker said that Obama's inability to understand the economy and the importance of entrepreneurship are crucial reasons to remove him from the White House.
"My dad and my uncles owned a bar outside of Cincinnati. I worked there growing up, mopping floors, waiting tables," Boehner said. "Believe me when I say, I learned how to deal with every character who walked in the door."
"So let's say right now, a guy walked into our bar and said, 'The private sector is doing fine,'" he continued. "Well, do you know what we'd do? That's right: We'd throw him out ... If a guy walked into our bar ... and said, 'If you've got a business, you didn't build that,' do you know what we'd do? Throw him out."
The harsh words were not much of a departure from the kind of rhetoric Boehner has used to describe the president throughout this election year. He repeated his oft-used question, "Where are the jobs?" and continued to paint Obama as obsessed with government and constantly crediting Washington with the success of small businesses.
By contrast, Boehner said, Republican presidential nominee Mitt Romney would "keep faith with the idea that government exists to serve the people, and the people build the economy."
Then he lavished praise on vice presidential nominee Paul Ryan.
"When I met Paul Ryan 22 years ago, he was a student at Miami of Ohio volunteering on my campaign," Boehner said. "Soon he will be our party's nominee for vice president of the United States. Who says this isn't the greatest country on Earth?"
Before You Go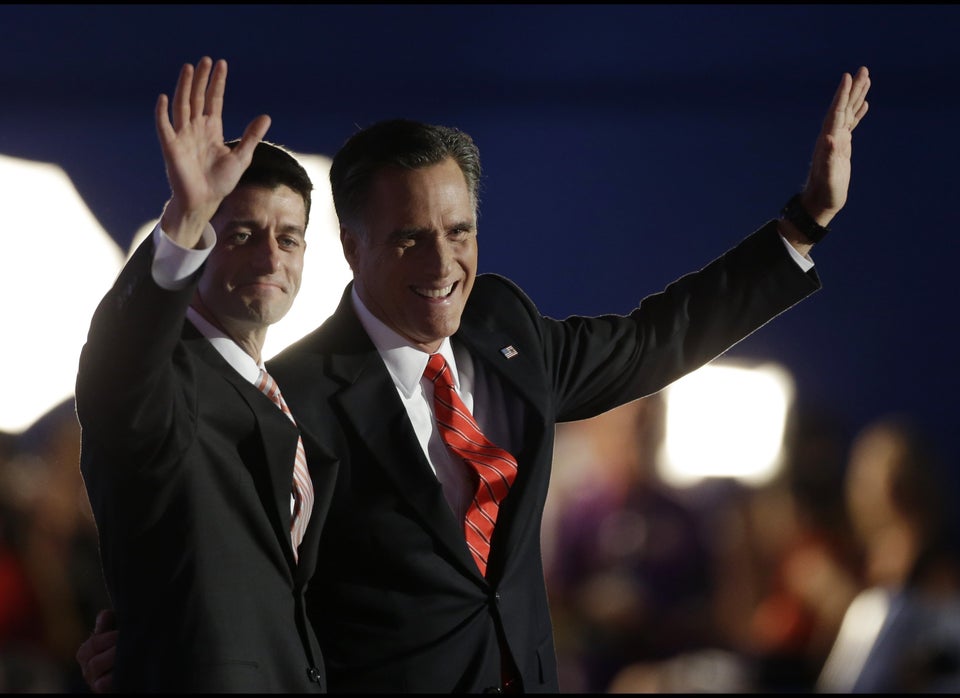 Republican National Convention 2012
Popular in the Community