WASHINGTON -- House Speaker John Boehner (R-Ohio) insisted Thursday that the government would not shut down, but he also flatly refused to pass a "clean" spending bill to keep Uncle Sam in business next week when the bank account runs dry.
"I do not see that happening," Boehner told reporters on Capitol Hill after meeting with Republican legislators.
The House passed a measure last week to fund the government after Sept. 30 only if Democrats agree to strip spending from Obamacare. The Senate is in the process of removing the health care defunding and plans to send a simple spending bill back to the House by this weekend. That bill would keep the government running until Nov. 15.
Boehner declared, "I don't expect" the government to close. But he did not explain how he and his Republican caucus could amend the Senate bill, debate it, vote on it and send it back to the Senate for more action there before Oct. 1.
"There will be options available to us," Boehner said. "There's not going to be any speculation about what we're going to do or not do until the Senate passes their bill."
Many observers expect that the House will at least try again to delay Obamacare's implementation. Senate Democrats have repeatedly said they will not accept such a move, setting up another stalemate for Monday, the last day that the federal government can keep the doors open without a new bill.
Before You Go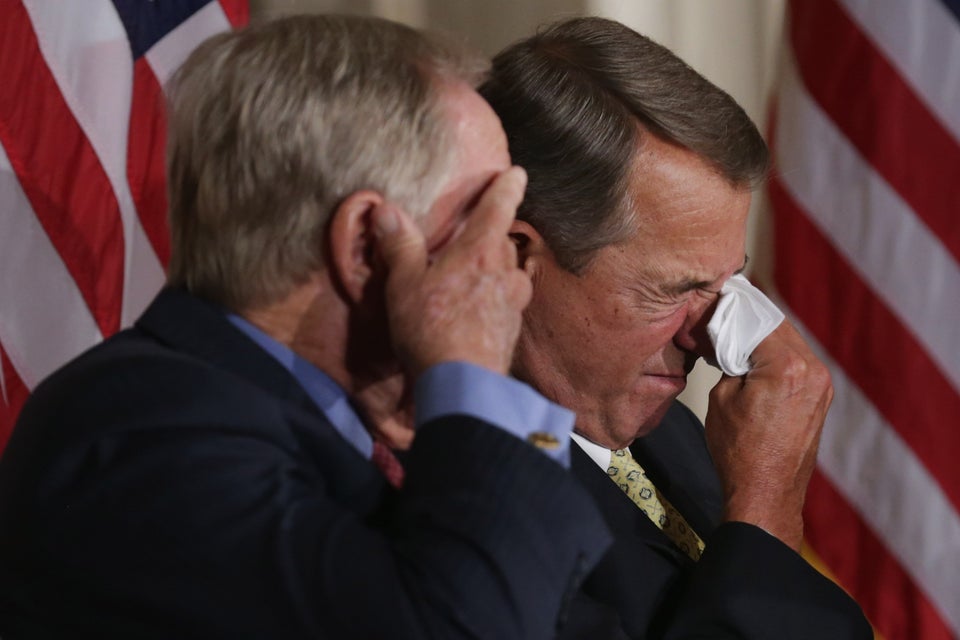 John Boehner Cries
Popular in the Community