WASHINGTON -- House Speaker John Boehner (R-Ohio) said Wednesday that he would not block a bipartisan Senate compromise to reopen the government, paving the way for an end to the two-week government shutdown.
"The House has fought with everything it has to convince the president of the United States to engage in bipartisan negotiations aimed at addressing our country's debt and providing fairness for the American people under Obamacare. That fight will continue," he said in a statement. "But blocking the bipartisan agreement reached today by the members of the Senate will not be a tactic for us. In addition to the risk of default, doing so would open the door for the Democratic majority in Washington to raise taxes again on the American people and undo the spending caps in the 2011 Budget Control Act without replacing them with better spending cuts."
Boehner said on WLW that he would "absolutely" bring the Senate bill to the floor. "I'm going to meet with all the Republicans here and encourage them," he said. "There's no reason for our members to vote no."
He expects the government to reopen Thursday, he said.

Before You Go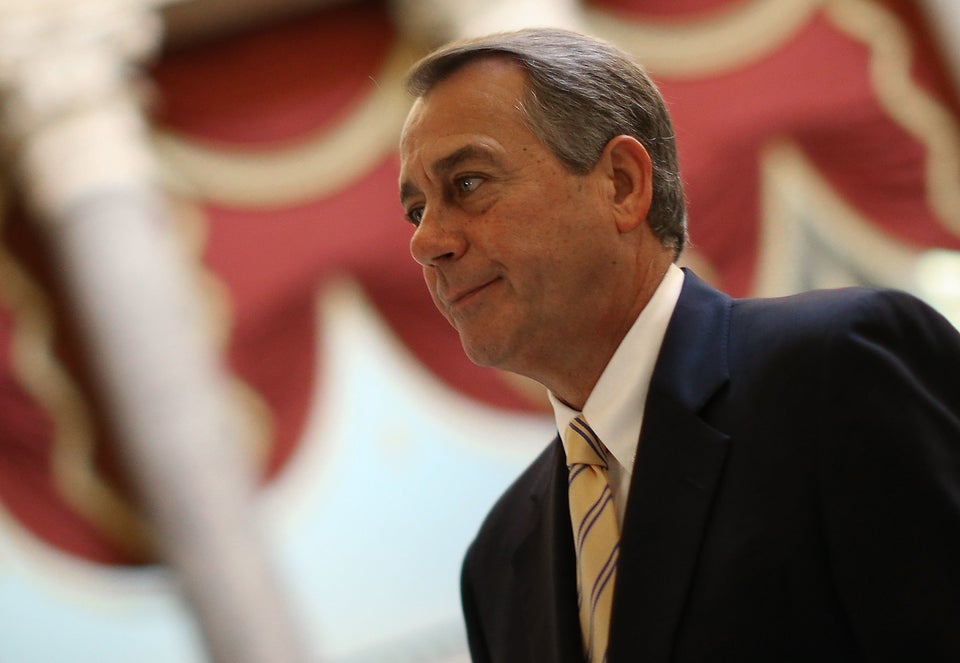 John Boehner's Shutdown Showdown Stares
Popular in the Community