It hasn't been a very good week for John Boehner. Not only was his debt bill delayed in heading to the House floor for a vote, but his sartorial performance has also been worse for wear.
Suggesting that perhaps he needs to raise his "fashion ceiling," WWD targeted Boehner's hulking suit shoulders, too-casual checkered shirt, and yellow tie.
Take a look at the newspaper's report card and for more dish on men's fashion, check out the latest headlines at WWD.com.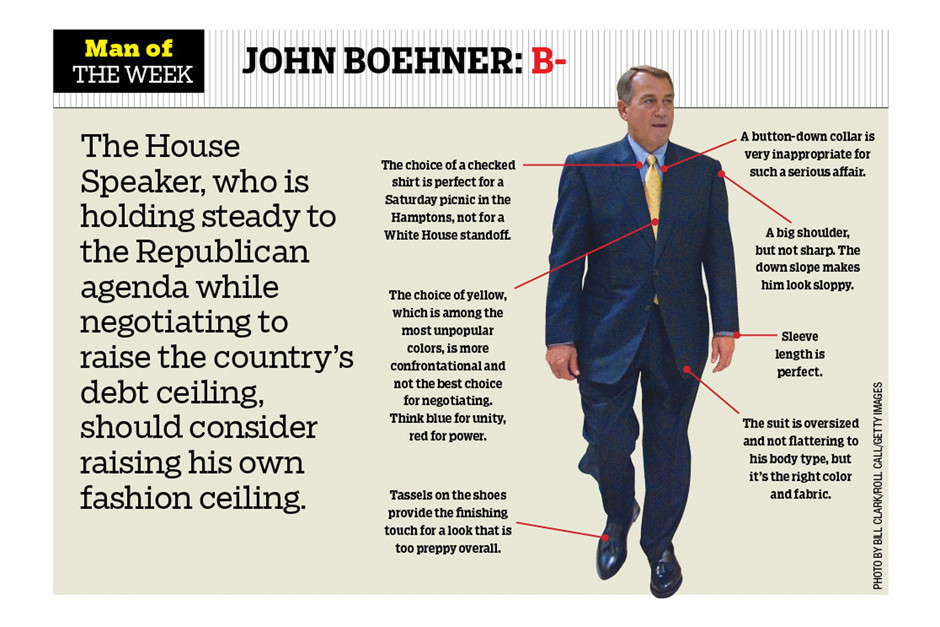 Popular in the Community