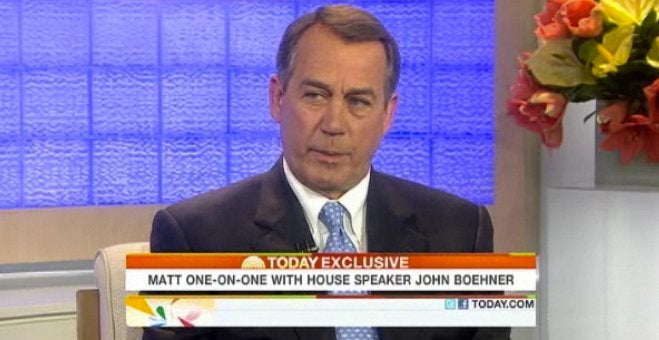 WASHINGTON - House Speaker John Boehner is insisting tax increases are "off the table" in negotiations with the Obama administration and congressional Democrats on extending the federal debt limit.
The Ohio Republican told NBC's "Today" show "everything else is on the table." Boehner appeared a day after telling the Economic Club of New York he wants trillions of dollars in spending cuts as part of legislation allowing the government to continue borrowing beyond the current $14.3 trillion cap.
Boehner signaled he doesn't think Congress can take money from "some who would invest in our economy" and hand it over to the government. He said, "You can't raise taxes."
Boehner said mandatory spending programs like Medicare and Social Security must be addressed because now "they're unaffordable for our kids and our grandkids."
Popular in the Community