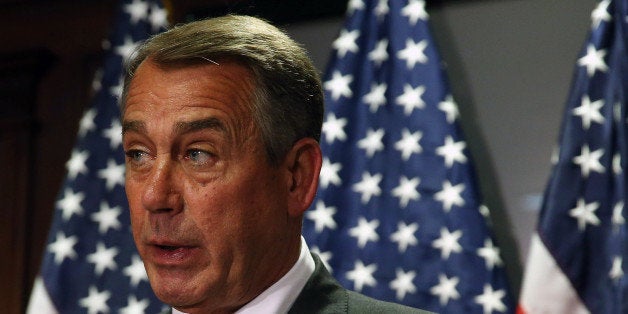 WASHINGTON -- Days after tea party candidates were overwhelmingly defeated by establishment Republicans in several midterm primaries, House Speaker John Boehner (R-Ohio) downplayed differences between the two camps.
During his weekly press conference Thursday, Boehner was asked if he was "elated" that mainstream Republicans beat back the tea party in some of the most competitive races this year. On Tuesday, Senate Minority Leader Mitch McConnell (R-Ky.) fended off tea party opponent Matt Bevin in Kentucky, while CEO David Perdue and Rep. Jack Kingston, both establishment favorites, advanced to a runoff in Georgia. Idaho Rep. Mike Simpson, a close ally of Boehner's, also survived a challenge from the right.
Boehner said he thought the election "went well," but he argued there isn't really any distinction between the tea party and the GOP establishment.
"There's been a lot of good candidates running all across the country of all different stripes … We're going to have good candidates on the ballot," Boehner said. "But I'm not going to enter into this distinction between the tea party and Republicans, because it's a distinction you're going to have a hard time finding."
In recent days, Boehner has sought to shift focus from the so-called GOP civil war as the party looks to put on a united front going into November's midterm elections. The speaker made a similar case on Tuesday when he noted the tea party is aligned with Republicans on most major issues.
"There's not that big a difference between what you call the tea party and your average conservative Republican," Boehner said. "We're against Obamacare, we think taxes are too high, we think government is too big. I wouldn't continue to sing that same song."
It's a different tone for Boehner, who has in the past clashed with the tea party and narrowly won reelection as speaker in 2013 amid dissent from House conservatives. It was not until last fall's government shutdown that Boehner's standing with the tea party improved, although several outside conservative groups remain opposed to his speakership. Boehner has lashed out at such groups, which include Heritage Foundation and Club for Growth, for misleading both his members and Republican voters.
Still, winning the war against a handful of conservative groups and individual tea party candidates does not solve the GOP's base problem, as Brian Beutler notes at The New Republic:
But the real issue isn't whether the "Tea Party," now vanquished, has been a liability for the Republican Party, but whether the Republican electorate is fractious and reactionary, and has thus kept the Senate out of reach for Republicans two cycles in a row.

The answer is yes. And Republicans have addressed that problem not by running shock and awe campaigns against individual "Tea Party" candidates, but by aligning behind candidates and incumbents conservative enough for the primary electorate yet polished enough (they hope) to avoid Akin-like admissions against interest. There are no Christine O'Donnells this year, but there are no Mike Castles either.

So the questions now are whether the current crop of GOP candidates can actually suppress the right wing Id, and, secondarily, whether the winning candidates of the American right can durably embed themselves into the political system.
Before You Go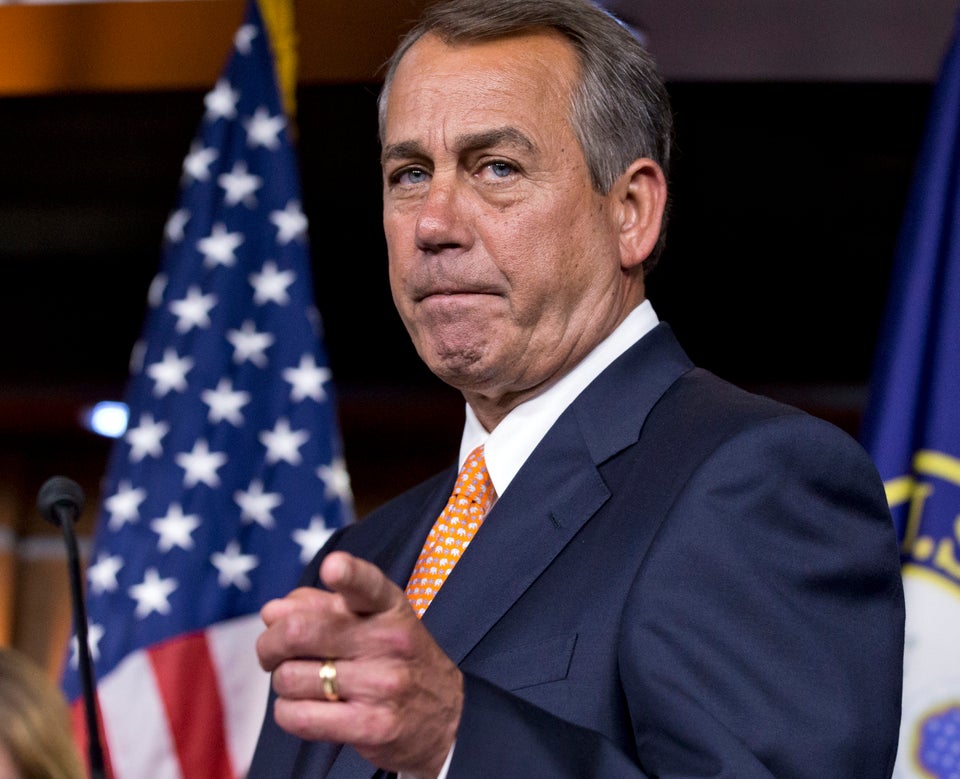 Conservatives Pointing Fingers
Popular in the Community