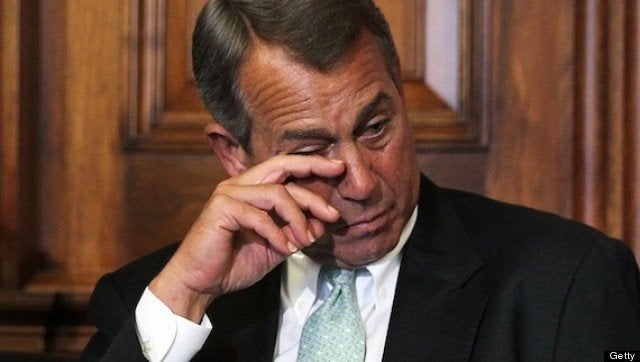 John Boehner wears his emotions on his sleeve.
At a ceremony to award the Congressional Gold Medal on Wednesday, the House Speaker got a bit emotional. He teared up at the event where the honor was given posthumously to Constantino Brumidi.
Brumidi was an Italian artist who came to the United States in the 1850s. The Los Angeles Times reports:
Brumidi crammed the corridors and rooms of the Capitol with scenes from American history. His greatest projects were "The Apotheosis of George Washington" in the Capitol Rotunda, which shows the first president ascending to heaven flanked by women representing the colonies, and the frieze below it depicting American history from the arrival of Columbus.
"The art here doesn't sit idle on display every day," Boehner said. "It summons the building to life and replenishes the soul of the Congress."
Below, two images images of Boehner on Wednesday via Getty.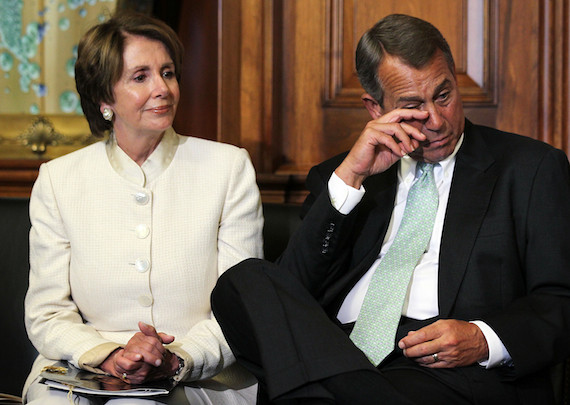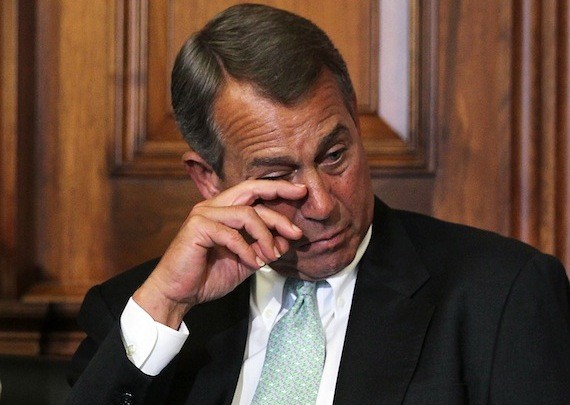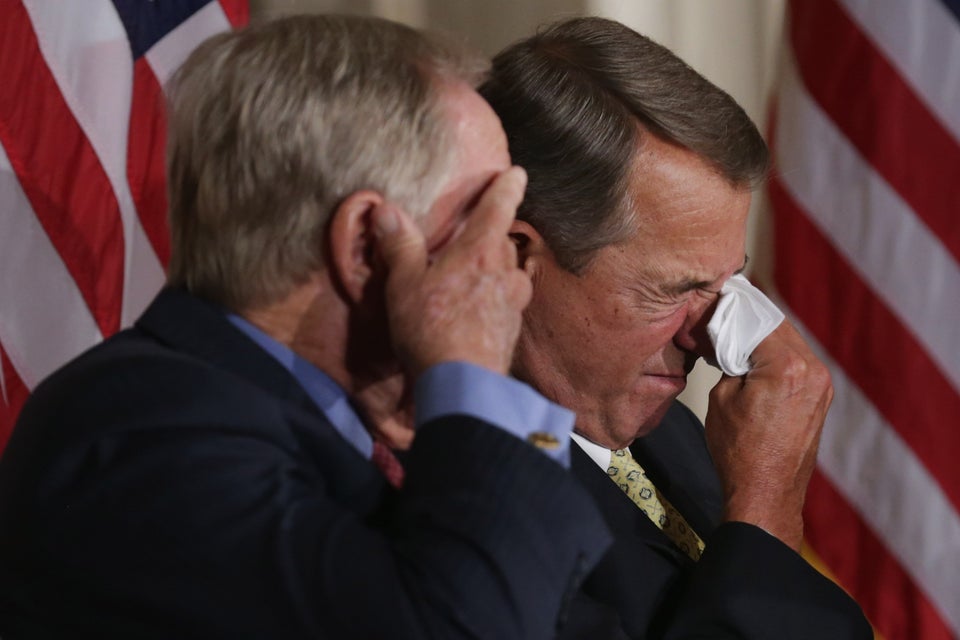 John Boehner Cries
Popular in the Community