National Security Adviser John Bolton repeatedly waved off reporters' suggestions that he should listen to audio of Saudi journalist Jamal Khashoggi's killing, insisting: "Unless you speak Arabic, what are you going to get from it?"
The audio recording, leaked by Turkey's government last month, reportedly captures the former Washington Post writer and critic of the Saudi crown prince being attacked and dismembered after entering the Saudi Consulate in Istanbul on Oct. 2.
"You want me to listen to it? What am I going to learn from ― I mean, if they were speaking Korean, I wouldn't learn anything more from it, either," Bolton told a reporter during Tuesday's White House press briefing.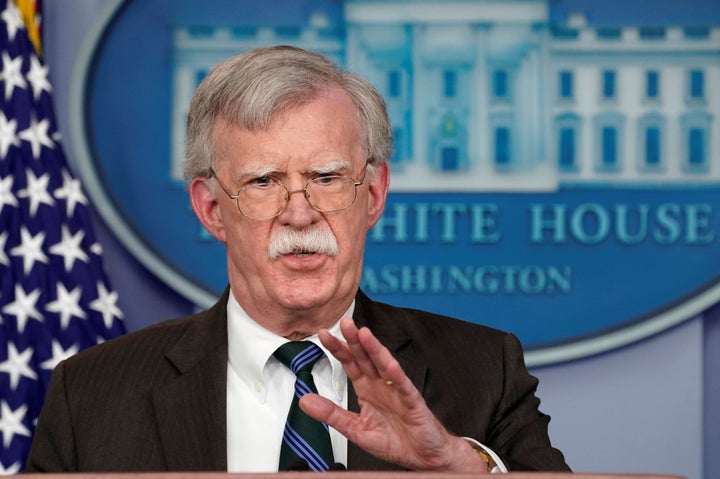 When it was suggested that the audio recording may offer more insight into Khashoggi's killing, Bolton said reading a transcript from a trusted translator would be sufficient.
"People who speak Arabic have listened to the tape and they have given us the substance of what's in it," he said. "I'm very satisfied that we know what the tape picked up, and it was factored into the president's decision, and he's announced his position very clearly."
"Maybe he did, maybe he didn't," Trump responded to that allegation in a statement last month. "That being said, we may never know all of the facts surrounding the murder of Mr. Jamal Khashoggi."
REAL LIFE. REAL NEWS. REAL VOICES.
Help us tell more of the stories that matter from voices that too often remain unheard.