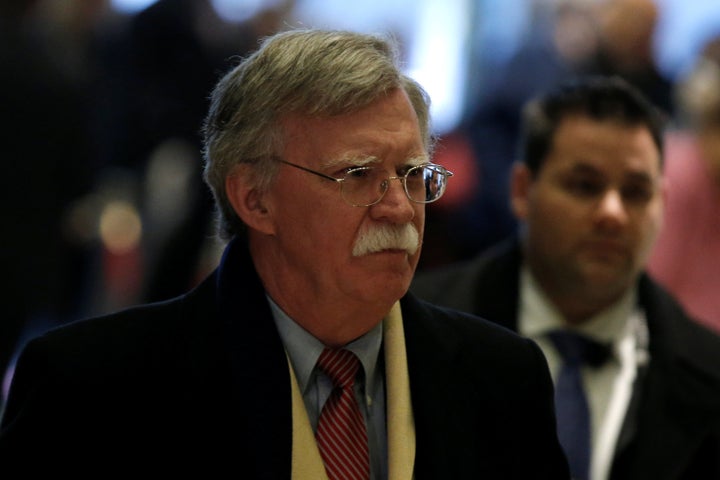 One of Donald Trump's possible picks for secretary of state said on Friday that the president-elect's criticisms of China and phone call with Taiwan's president could signal a "different" relationship with Beijing and a tougher line on issues from trade to the South China Sea.
In a speech on Thursday in Iowa, Trump said the United States needed to improve its relationship with China, which he criticized for its economic policies and failure to rein in North Korea.
"That and the call to Taiwanese President Tsai Ing-wen that was arranged a week ago, I think, certainly lay the foundation for a different relationship (with China)," John Bolton, a former U.S. ambassador to the United Nations under President George W. Bush, told Fox Business.
Bolton, a hawkish conservative seen as being among the contenders to be Trump's secretary of state, said Trump expected countries to live up to commitments they have made on issues such as trade.
"The Chinese have not just been doing that," Bolton said, while also highlighting what he said were China's political and military steps "to make the South China Sea into a Chinese province."
Asked if he thought Trump's remarks were a statement of intent and an opening negotiating position, Bolton said, "I think that's at least what it is, and it may be more than that as well. You could use the Taiwan relationship to play off against their performance in the South China Sea.
"I think it was very important that he mentioned what I've seen for the past 15 years, which is that China says they're being helpful with the North Korean nuclear weapons program, when in fact they've done precious little," he said.
In an opinion article last January in The Wall Street Journal, Bolton proposed using degrees of escalation on Taiwan that could start with receiving Taiwanese diplomats officially at the State Department and lead to restoring full diplomatic recognition, to pressure China to step back from its pursuit of territory in East Asia.
Experts saw Trump's call with Tsai on Dec. 4 - the first by a U.S. president-elect or president with a Taiwanese leader since President Jimmy Carter switched diplomatic recognition to China from Taiwan in 1979 - as an opening salvo in a risky test of wills with Beijing.
However, Trump followed this by saying he would nominate Iowa Governor Terry Branstad, a long-standing friend of Beijing, as the next U.S. ambassador to China, a move which that country's state news agency said was a positive sign for ties.
(Reporting by David Brunnstrom; Editing by Jonathan Oatis)
Popular in the Community