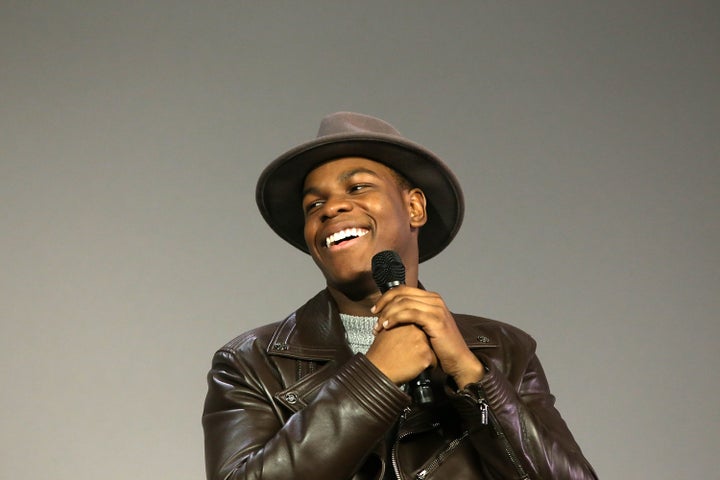 "Star Wars" actor John Boyega had some choice words for trolls on Instagram. 
And true to form, trolls were quick to respond.
A quick scroll through the comments section brought up such gems as, "When people regardless of gender support each other even better things happen," "Great things don't happen if they just work with other women. They might become biased and start the dark path to feminaziism," and "most feminist are really disrespectful."
Shortly after his initial post -- and the ridiculous comments it inspired -- Boyega posted another statement putting the aforementioned trolls rightly in their place:
And Boyega is entirely correct: Praising women does not harm frigging men.
BEFORE YOU GO
PHOTO GALLERY
10 Women On Why Feminism Still Matters