Not only does John Boyega play Finn in "Star Wars," but he's also pulling double duty producing and starring in the upcoming "Pacific Rim Uprising." So he doesn't have time for nonsense — in fact, he doesn't know how anybody does.
The actor has some advice for them.
"I would say that they need to definitely get job applications to utilize their time for a much more suitable thing. I think they're too bored. We need to get more people working for their jobs, man. I think like, don't you have a family? And time? I don't understand it."
He continued, "I don't really think it's that deep. I think 'Black Panther' has done what it's done because of the creativity and great work. And I think a few people saying they're going to [mess] with Rotten Tomatoes marks ain't gonna do nothing, man. We give too much attention to those who don't deserve it."
"For me, I'm looking forward to everybody seeing the film," Coogler said. "I'm really looking forward to sharing the film with audiences regardless of what their political views are … that's kind of where I [stand on that]."
Rotten Tomatoes vowed to crack down on any hate speech in response to the group's "Black Panther" threat, and at this point it seems any potential attack has been effectively thwarted. Though the film's audience score initially dipped into the low 70s, it's up to 79 percent as of press time.
One reason the group took aim at "The Last Jedi" and planned to attack "Black Panther" was because of the films' diverse characters, a concept you'll also find in "Pacific Rim Uprising."
Like in the first "Pacific Rim," the new installment features a range of characters from different backgrounds coming together to help save mankind from annihilation at the hands (claws?) of giant monsters called Kaiju.
Boyega said having a diverse cast was only natural.
"The fact is, is that our world isn't trying to be inclusive. It just is. What it is and what it would be if there would be a giant attack against our planet — it wouldn't be one race involved, so it's common sense," Boyega said.
That actor added that he's "sick of having to explain common sense" to people who don't want to listen.
"The world in which we live in isn't just one shade, so people want to see the world and the reality of the world on-screen as it relates to the story. And as it relates to our story, it's a world war in which the world has to come together against a Kaiju attack," he said. "Race isn't a forefront player in our world because there are bigger issues, and I think sometimes stories like this expose how stupid we all are running around trying to work things out with people who don't understand common sense."
"Pacific Rim Uprising" hits theaters March 23.
Before You Go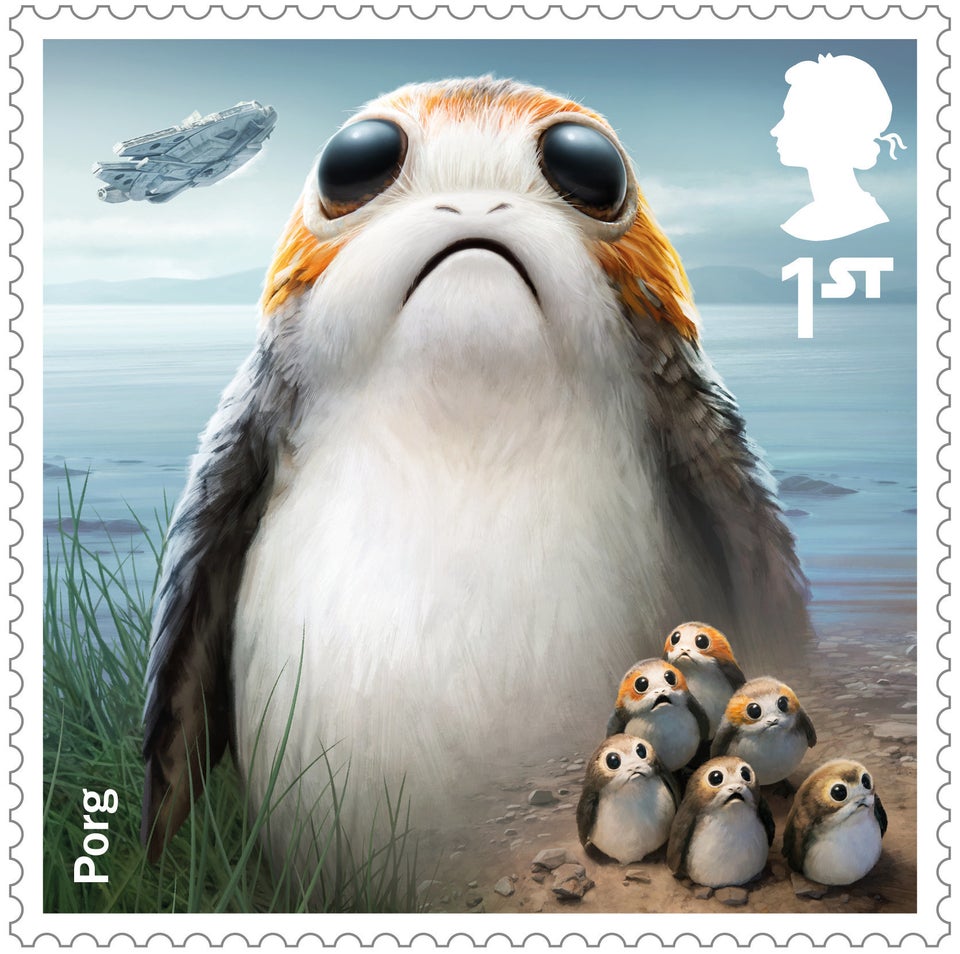 'Star Wars' Postage Stamps
Popular in the Community