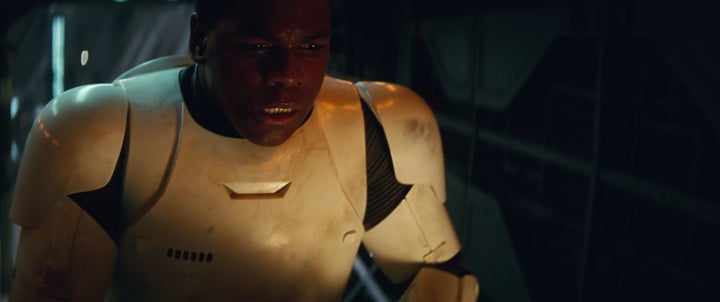 John Boyega doesn't need a lightsaber to fight against narrow-mindedness and stereotyping: That's what acting is for.
The 23-year-old British actor, who previously starred in 2011's "Attack the Block," has a big (yet mysterious) role as Finn in "Star Wars Episode VII: The Force Awakens." Since his casting was announced, some fans -- influenced, no doubt, by the lack of racial diversity in the cast of the original trilogy -- have complained that a dark-skinned actor shouldn't be playing someone who wears a Stormtrooper outfit.
"I'm in the movie, what are you going to do about it? You either enjoy it or you don't. I'm not saying get used to the future, but what is already happening," Boyega said. "People of color and women are increasingly being shown on-screen. For things to be whitewashed just doesn't make sense."
Boyega explained that he seeks out roles that convey "a secret commentary on stereotypical mentalities."
"It's about getting people to drop a prejudiced state of mind and realize, 'Oh shit we're just watching normal people'," Boyega said.
In fairness to the fans, part of their critique of Boyega's casting stems from the idea that all Stormtroopers are clones of a single person, who is not black. (Though he's not necessarily white either. Temuera Morrison, the actor who plays him in "Star Wars Episode II: Attack of the Clone," is of partial Maori descent.) But the V piece implies that Finn isn't necessarily an actual Stormtrooper -- he may just be impersonating one for some reason.
We'll find out the truth soon enough; "Star Wars Episode VII: The Force Awakens" premieres in theaters on Dec. 18.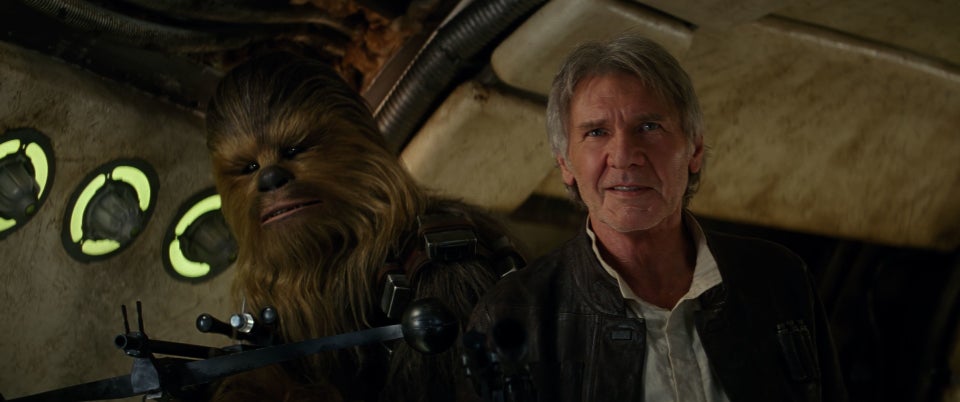 'Star Wars: The Force Awakens'
Popular in the Community