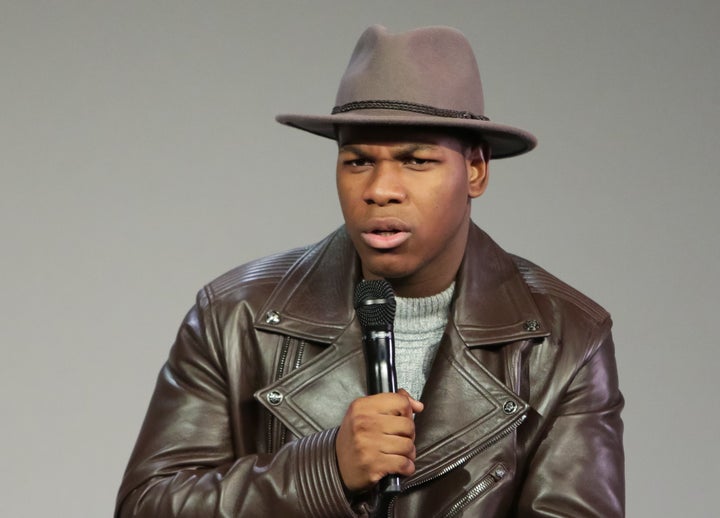 Boyega did just that when a few critics decided to take issue with his tweet about Black History Month on Monday:
Boyega, who has no time for haters, fired back with a hilarious and classy-as-f**k response.
Boyega continued to silence the trolls with the use of emojis and the spectacular phrase, "please take several seats."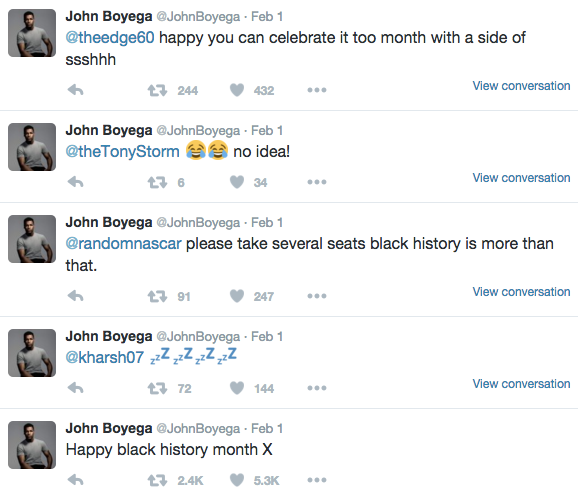 "I'm grounded in who I am, and I am a confident black man. A confident, Nigerian, black, chocolate man," Boyega told The New York Times. "I'm proud of my heritage, and no man can take that away from me. I wasn't raised to fear people with a difference of opinion. They are merely victims of a disease in their mind. To get into a serious dialogue with people who judge a person based on the melanin in their skin? They're stupid, and I'm not going to lose sleep over people."

Popular in the Community