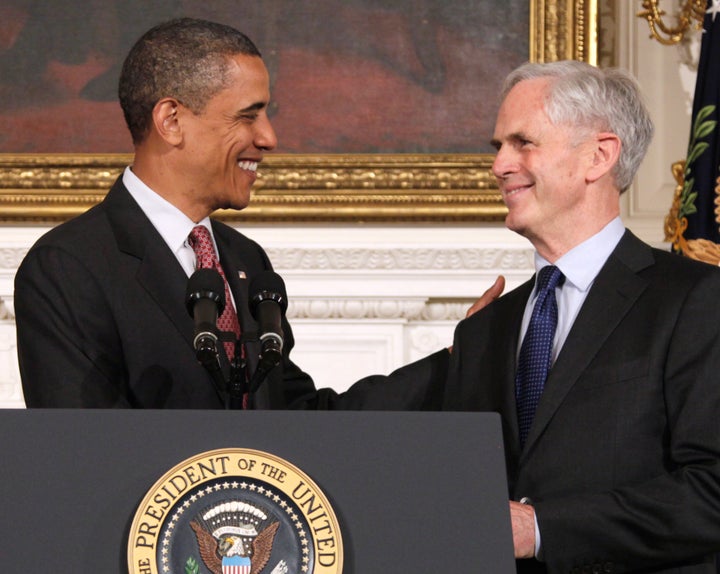 There are many reasons that John Bryson, nominated by President Obama yesterday to be the next Secretary of Commerce, is an ideal pick for the job. Bryson, as many news outlets have reported, is a highly successful CEO who, sitting on the boards of companies like Boeing and Disney, understands U.S. business in its many dimensions. He also has exceptional environmental credentials as a founder, years ago, of the Natural Resources Defense Council.
However, of greatest relevance to the future of the U.S. economy, may well be that as the former CEO of Edison International, the parent of Socal, one of the most progressive utilities in the nation, he understands the challenges of the electricity industry to an exceptional degree. Electricity lies at the heart of the clean energy challenge, and Bryson will bring to the job extraordinary expertise in building the clean energy economy of the future. Indeed, his choice for the job highlights the degree to which energy has moved from being a resource issue to an economic one that lies at the heart of U.S. competitiveness and the future of the U.S. economy.
While helming Edison International, Bryson earned high marks for increasing the role of solar and wind power in Edison's portfolio. Today, its subsidiary Southern California Edison buys 65% of all solar power generated in the United States. And it sources close to 20% of its power from renewable sources. If the entire United States were equally friendly to renewables, the clean energy revolution in the United States would be well on its way to completion. In fact, of course, non-hydro power today still supplies only about 3% of US power compared with 20-30% in some European countries.
Perhaps most important of all to the clean energy project, Bryson also has shown he understands the importance of modernizing the grid which the administration is also making a high priority.
As the U.S. continues to recover from the Great Recession, having a skilled economic leadership team in place is more important than ever.
The Senate should move quickly to confirm the John Bryson nomination.
Calling all HuffPost superfans!
Sign up for membership to become a founding member and help shape HuffPost's next chapter