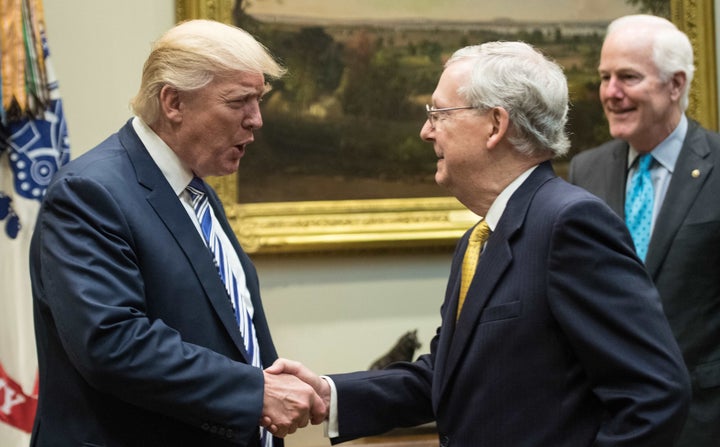 WASHINGTON ― Senate Republicans are scheduled to vote Thursday to confirm a federal judge who compared abortion to slavery, calling them "the two greatest tragedies in our country."
Bush, a 52-year-old Kentucky lawyer with full support from Senate Majority Leader Mitch McConnell (R-Ky.), looks all but certain to be confirmed. In a Wednesday procedural vote, every Republican (except Sen. John McCain, who is absent) voted to advance his nomination. Every Democrat voted against it. But if just two Republicans were to vote against Bush in the end, given that McCain's absence affects the vote total, it would be enough to tank his nomination.
That's where NARAL Pro-Choice America still sees hope. The abortion rights group spent Wednesday applying pressure to five GOP senators it sees as potentially willing to oppose Bush in the end: Susan Collins (Maine), Lisa Murkowski (Alaska), Dean Heller (Nev.), Jeff Flake (Ariz.) and Rob Portman (Ohio).
NARAL supporters, wearing T-shirts that read, "Who is G. Morris?" visited all of those senators' Capitol Hill offices and delivered binders full of printouts of some of Bush's more outrageous blog posts. The group also took out ads on the website front pages of four of those senators' hometown papers. Heller got a two-fer: an ad targeting him in his hometown paper and in Politico.
"We want these senators to know who exactly they're voting for," Anne Bailey, the national field director at NARAL, said of delivering copies of Bush's writings to senators' offices. "This is a really dangerous appointment."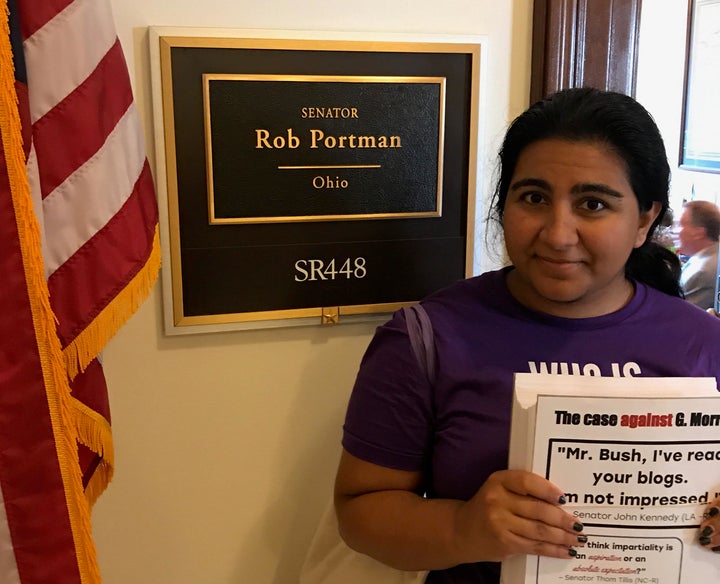 HuffPost reached out to all five Republican senators' offices to see if they planned to vote to confirm Bush. None responded.
A White House spokeswoman did not respond to a request for comment on Bush's fitness to serve as a federal judge, a lifetime post.
McConnell, who introduced Bush in his confirmation hearing, sang the lawyer's praises on the Senate floor earlier Wednesday. The GOP leader said he is part of a "bipartisan chorus" of lawyers and lawmakers from around the country who back Bush.
"They also note his capacity to approach issues with an open mind and to respectfully consider the viewpoints of others," McConnell said.
But Democrats like Sen. Al Franken (Minn.) had harsh words for the nominee. He noted that Bush promoted conspiracy theories on his blog about President Barack Obama being born in Kenya, and then couldn't say during his confirmation hearing which news sources he relied on to get that information.
"This is a guy who's been nominated to be a circuit court judge," Franken said, chuckling in disbelief. "In my view, whether a nominee is capable of discerning real news from fake news ... directly speaks to the nominee's judgment. Again, the job is a judge. Really now."
Before You Go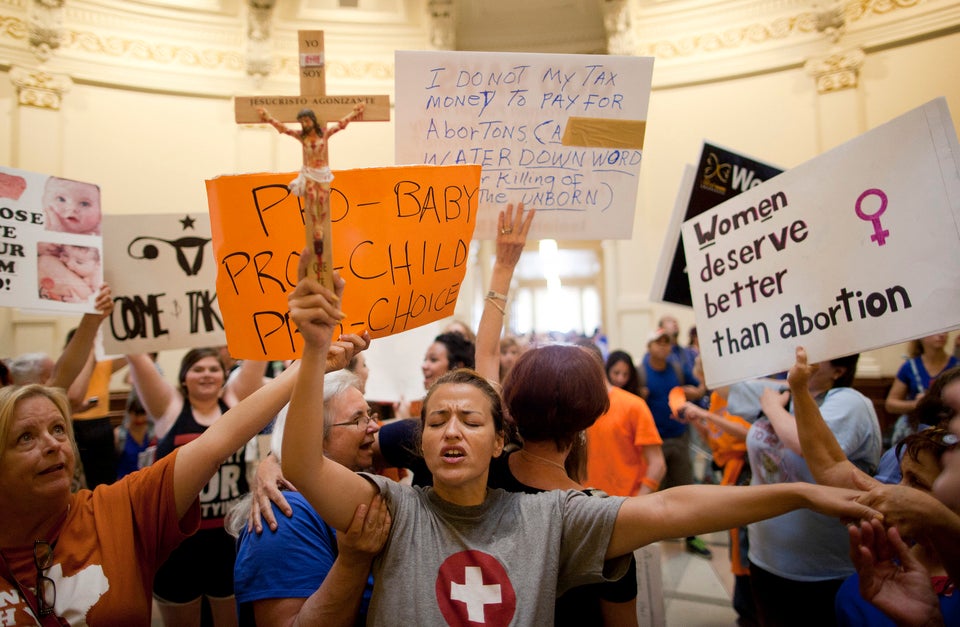 Abortion Protests Around The Nation
Popular in the Community