"Sending love to my father today," Chris Candy, an actor and comedian, wrote Saturday on Instagram alongside a vintage photo of the elder Candy on set. "29 years ago you started a new journey. I miss you and think of you often. I still think of you daily. Loss is never easy but I can optimistically say it is one of the great teachers in life."
Echoing those sentiments was actor and artist Jennifer Candy-Sullivan, who shared a photo of herself as a child at home with her dad.
"You will always be around," she wrote. "You will always be missed. You will always be loved."
Candy died of a heart attack on March 4, 1994, at age 43. At the time of his death, he was on location in Mexico working on the movie "Wagons East" with Richard Lewis.
A Canadian native, Candy rose to prominence in the mid-1970s as one of the stars of the Toronto-based comedy-variety series "Second City Television." The show was picked up for broadcast in the U.S. by NBC and won two Emmy Awards.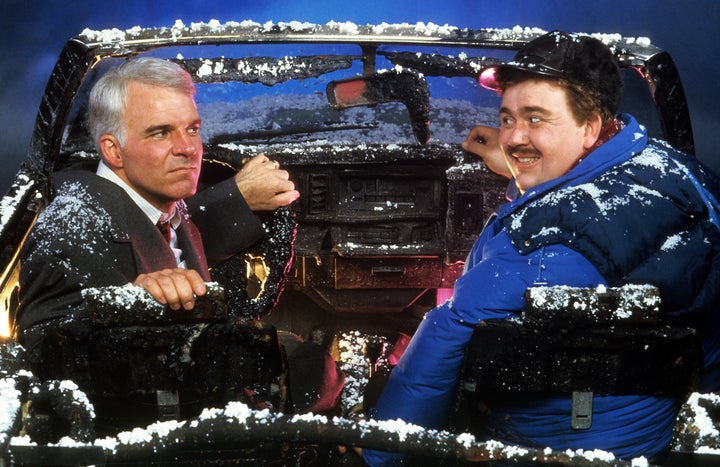 In 1981, he appeared opposite Bill Murray in the war comedy "Stripes," and three years later, secured his Hollywood breakout as the womanizing Freddie Bauer in the fantasy romance "Splash," starring Tom Hanks and Daryl Hannah.
Candy's most acclaimed performances, however, came out of his collaborations with director John Hughes. He first worked with Hughes on the 1987 comedy "Planes, Trains and Automobiles," co-starring Steve Martin. Over the next three years, Candy and Hughes teamed up for "She's Having a Baby," "The Great Outdoors" and "Uncle Buck."
Candy will be the subject of a forthcoming Amazon Prime Video documentary, to be co-produced by actors and Ryan Reynolds, who announced the plans in October.
The as-yet-untitled project will comprise "home videos, archives and interviews" to delve into Candy's off-screen life, and is being made with the full support of the late actor and comedian's family, according to Variety.
Popular in the Community