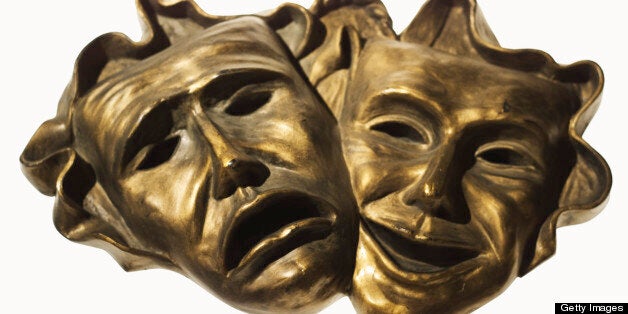 John Cantwell, the wittiest, raunchiest visionary of Los Angeles' underground theater scene, returns to Silver Lake's The Cavern Club with Fade To Connie his darkest, most inventive chapter yet in the ever-expanding "Connie" series. Whereas previous Connie installments (which unspool annually) followed a more narrative structure, Fade To Connie marks a departure of sorts with this show being Part One of Cantwell's thoroughly exhilarating and twisted tribute to film history. A wild mash-up ride of 1970s cinema classics including The Eyes of Laura Mars, Taxi Driver, Apocalypse Now, Saturday Night Fever, and Jaws reimagined with our brazen, misfit heroine, Connie, as cast member.
Courtesy of Nubar:

For the past six years, Cantwell has explored the many faces of his alter-ego, Connie, in a series of experimental theater productions that are equal parts playful drag musicals and performance art. Cleverly choreographed, these nearly wordless stories told through music and dance are unlike anything else on the L.A. stage.
Connie photographed by Marc Cartwright: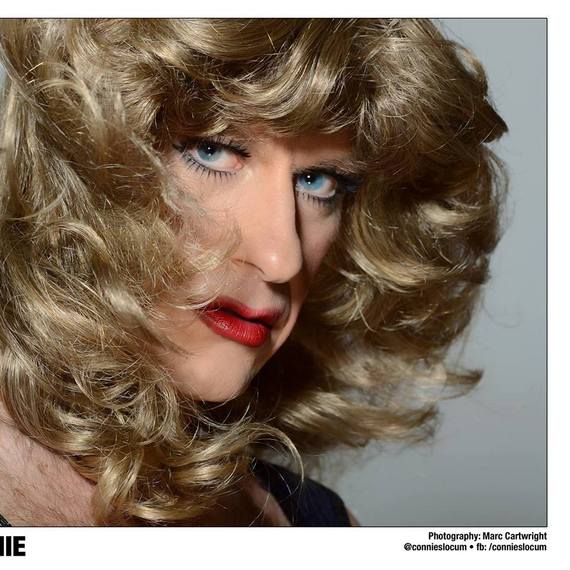 The secret weapon in Fade To Connie's feast for the eyes and ears is the unique psychedelic backdrop of films and hit music as spliced by top sound and video editor, Zig Gron (The Matrix, The Bourne Supremacy). The repurposing of Chaka Khan's "I'm Every Woman", is particularly poignant as Connie proves through her dizzying misadventures of would-be big screen appearances that she is "every woman" and it is indeed "all in" her.
Cantwell adds, "This show is my deep love of cinema. I wanted to emulate the great work of choreographer David Winters, and the dancing of Ann-Margret , Raquel Welch, and Mitzi Gaynor - sadly that style of variety show entertaining is mostly gone so I wanted to bring it back with this piece."
One cinematic highlight is Connie's turn as "Dwan" (Jessica Lange) in the 1976 version of King Kong. By splicing in Connie as Dwan, grinning her toothy B-movie star best before physically bursting onstage in Lange's wig for an inspired jungle dance number, Cantwell effectively creates a bizarre illusion. The sequence is as outrageous as it is eerily vaudevillian, and unexpectedly improves upon some of the shortfalls of the original film.
Courtesy of Nubar: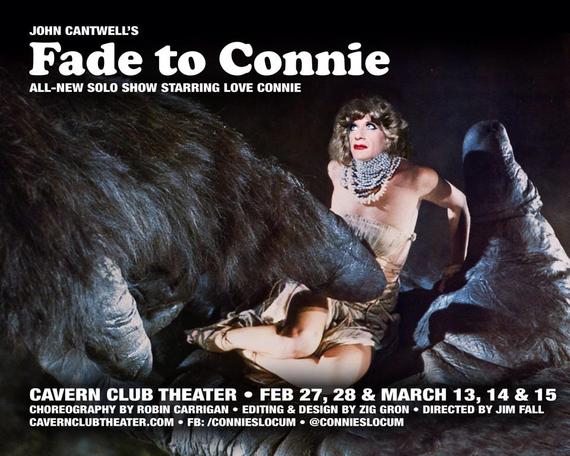 Cantwell notes, "Fade To Connie is a gumbo and everything I've ever loved about entertainment packed into one show - I wanted it to be the best ride ever."
Fade To Connie plays March 13, 14 and 15 at The Cavern Club (1920 Hyperion Ave in Silver Lake - under Casita Del Campo) - and soon to be in San Francisco. Written and performed by John Cantwell. Directed by Jim Fall. Choreography by Robin Carrigan. Coco Peru as Connie's agent, "Mags." Conniegraphics by Nubar.
Related
Popular in the Community