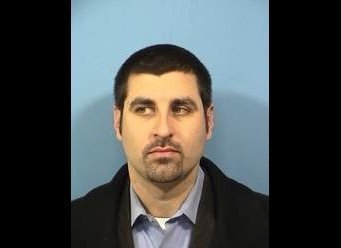 In late February, the DuPage County State's Attorney brought charges against Naperville North High School counselor John Carbonaro. The 33-year-old Warrenville man is accused of having an inappropriate sexual relationship with a 16-year-old student: "It is alleged that on more than one occasion during the summer of last year, Carbonaro sexually abused his victim at his home," the state's attorney wrote in a press release.
Carbonaro was originally given two charges of aggravated criminal sexual abuse; a grand jury later added six more charges.
He pleaded not guilty to those eight counts on Wednesday morning. And despite forceful objections by the prosecution, the judge in the case has allowed Carbonaro to travel to Cancun, Mexico during that city's notoriously debauched Spring Break.
"We strenuously object," Assistant State's Attorney Michael Pawl said of the request to travel, according to the Chicago Tribune. "We are talking about spring break and we know what that attracts. This is a very serious charge," he said.
Ordinarily, those facing similar charges and released on bond are not allowed to leave the state, unless they get special dispensation from a judge. In this case, because Carbonaro had no previous criminal record and he'd planned the vacation with his family well before his arrest, Judge Blanche Hill Fawell allowed the overseas trip.
In addition to his counseling duties, Carbonaro was also reportedly his accuser's coach. His lawyer, Nick Lagattuta, says that Carbonaro denies the charges, and attributes them to "a schoolgirl crush," the suburban Daily Herald reports.
Related
Popular in the Community