"Does this look like an appropriate father/son interaction to you?" Cardillo tweeted Wednesday about this black-and-white image:
The condemnation of Cardillo's tweet came thick and fast.
Some reminisced about their own late fathers, wishing they could still hug them as Biden was pictured doing with his son, who has been the subject of a Republican smear campaign that former intelligence officials have said may be a Russian disinformation plot.
They also reminded Cardillo that Biden's 1-year-old daughter Naomi was killed alongside his first wife Neilia in a 1972 car crash, and that his son Beau died of brain cancer in 2015 at age 46.
Some tweeters responded with pictures of themselves hugging their fathers or sons: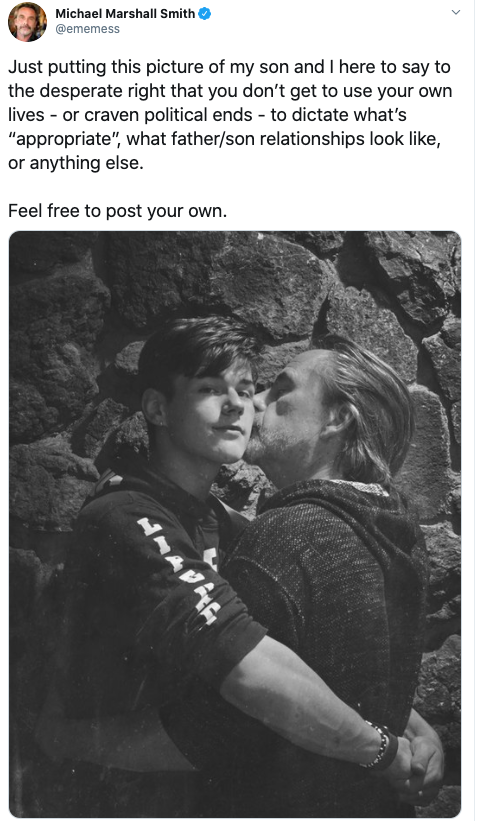 And others reminded Cardillo of the creepy interactions that President Donald Trump has had with his children:
Popular in the Community