On Oct. 16, 1968, Americans John Carlos and Tommie Smith stepped onto an Olympic podium in the heart of Mexico City, bowed their heads to receive their medals and waited for the United States' national anthem to begin. When the opening chords sounded, the two sprinters lifted their fists into the air, performing the Black Power salute as the notes of "The Star-Spangled Banner" rang through the stadium.
With the raise of those fists, Carlos and Smith raised a dialogue, raised awareness, raised controversy. With that act of protest, they not only drew attention to the racial injustices of the day, but also drew the ire of thousands who saw Carlos and Smith's salute as undermining the uniform patriotism the Olympics supposedly represent.
Carlos and Smith were quickly forced out of the Olympic Village and suspended from the national team, but these early responses to their actions would prove moderate compared to the threats of violence they and their families soon received.
According to Carlos, he still has not received an apology from the International Olympic Committee for its role in the day's aftermath. But on the morning of the 47th anniversary of the event, Carlos's voice drops an octave as he tells The Huffington Post that now, half a century later, he doesn't even want one.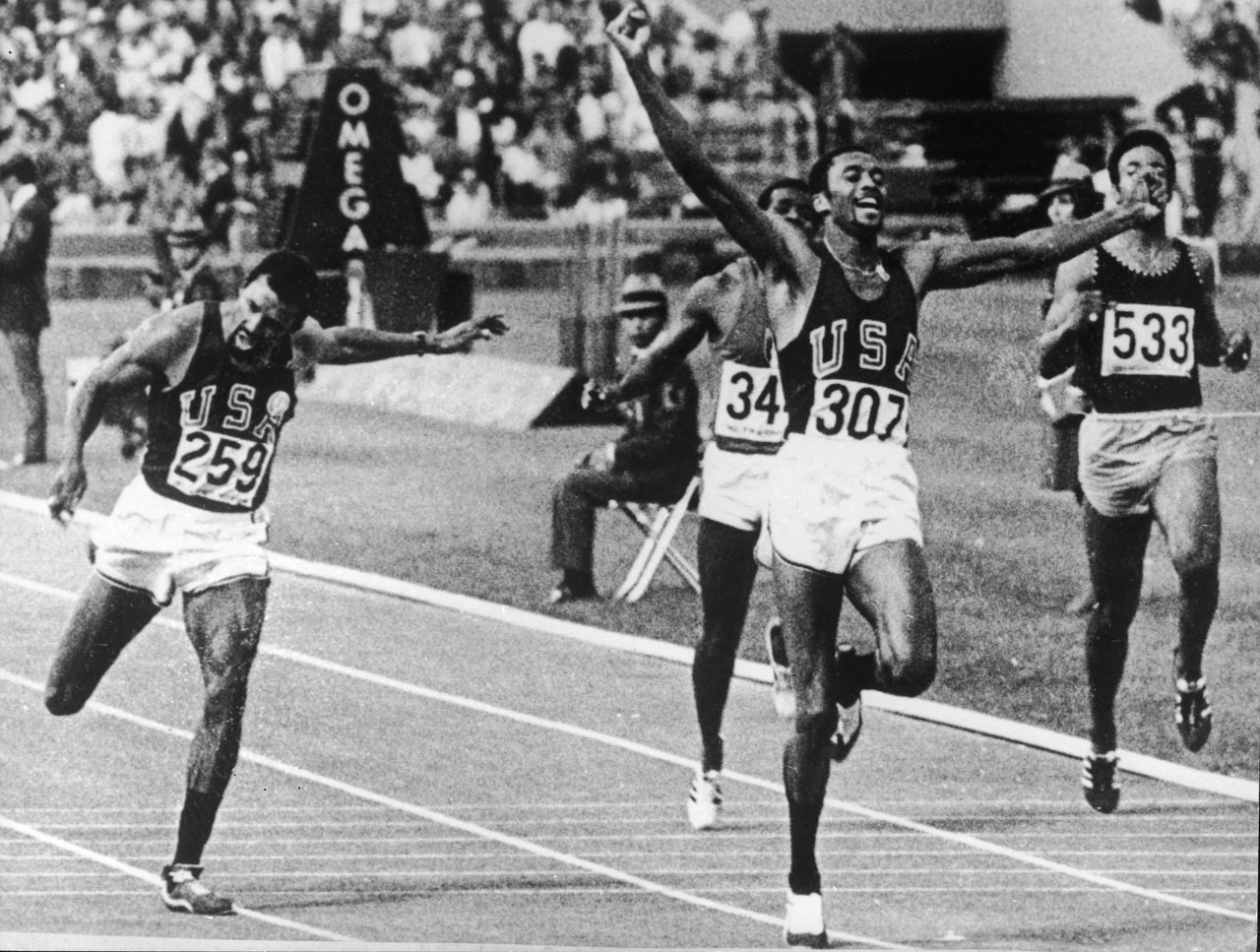 For Carlos, growing up in Harlem, New York, racism and racing were nearly always intertwined. As a boy, he'd dreamed of becoming an Olympic swimmer, but after facing racial prejudice at the community pool, he felt discouraged. He turned to local hero Malcolm X for answers on how to combat the injustices he felt surrounding him.
Malcolm X stressed the importance of consistency and persistence -- not being selective about when and where you fought against such prejudice, but rather doing so every time and everywhere, committing "for life," as Carlos told HuffPost on Friday.
It was years later, at the 1968 Olympic Games in Mexico City, that Carlos saw an opportunity to put Malcolm X's words into practice. When Carlos realized, after the quarter-semis of the 200-meter sprint, that he and Smith had a good shot at being on the podium together, he approached Smith about "making a statement."
"We just felt like it was time that someone made a public statement about what was happening, not just here in the United States for blacks, people of color, but people from all ethnic groups around this globe that were going through many [different] oppressions," Carlos said. "Every ethnic group we were talking about was right there under the Olympic rings."
In that instant, Carlos prepared himself to make the sacrifices necessary to broadcast that statement. Aware of Smith's competitive streak and the importance he placed on accolades, a 23-year-old Carlos threw the race to him. Coming around a decisive bend in the final sprint, he slowed and pulled back, letting his teammate whip by to secure first place.
"The bottom line is, yes, I gave the race up -- I wasn't there for the race or to win the gold medal as a typical Olympian would be," Carlos said. "I was there to prove something to the world."
"Tommie cherishes his awards, his medals, trophies and so forth," he went on. "As far as I'm concerned, the memories are far more important. They outweigh the medals and trophies by far."
Carlos now downplays the decision to throw the Olympic gold, emphasizing that the most important part of the day for him took place after the last runner had crossed the finish line.
"[Facing the crowd is] what I really came for," he said. "My attitude was, 'The race is over, now let's get busy, let's take care of business.' I was excited for that opportunity to expose the boogeyman, you might say."
What happened next is well-known. On the podium, with the anthem blaring, Carlos and Smith raised their fists. And when they did, the crowd quickly turned from jubilant to venomous. The spectators became "animalistic," Carlos said, with just a few quiet moments before "the burst."
"There wasn't any hurrah about what we were doing."
The subsequent expulsion from the Olympic Village and national team suspension was accompanied by deafening silence from Washington. The 1968 track and field team was never honored with the traditional invitation to the White House from then-President Lyndon B. Johnson. To this day, it's that fact -- that lack of acknowledgment -- that bothers Carlos more than anything else about the backlash he and Smith received.
The reason for it all -- for throwing the race and raising his fist, for facing the opprobrium of the crowd and the long aftermath -- can be understood through a simple analogy, according to Carlos.
Imagine an American flag. A big one -- supposed to be so big, in fact, that it can cover all those who call themselves Americans. Now imagine that certain racially prejudiced Americans are attempting to yank the flag away from the country's minorities, refusing to share with them.
"[Those] flag-waving individual[s] didn't give a shit about your life," he said. "Well, you know, it wasn't just their flag. It was my flag, too. And their flag was supposed to cover them and cover me as well. And at that particular time we were saying that that flag didn't cover everyone. And you might still say today that it's supposed to be covering everyone, but everyone is not covered under the flag."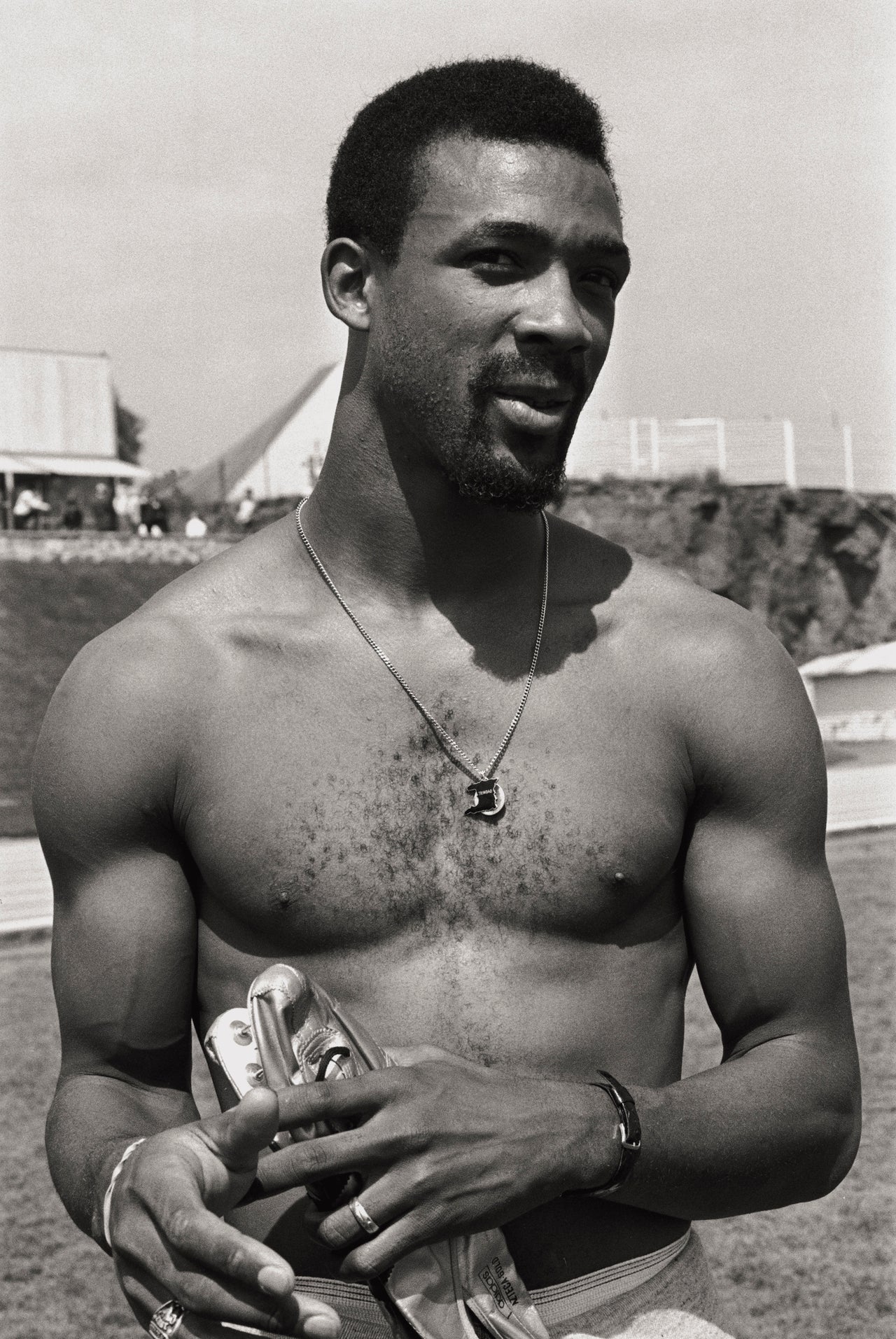 Indeed, it's been half a century, but that game of tug of war is still going on. The Black Lives Matter movement has put a spotlight on the prejudices and inequities that remain all too prevalent in the U.S. And while corporate billionaires now exert an influence that no one in 1968 could have dreamed of, Carlos believes much about the athlete's role remains the same.
"When an individual athlete gets up and makes a statement now, money's wrapped around it," Carlos said. "Owners are saying, 'Well, this guy is on our team and he made a statement and his statement might be offensive to our spectators,' so they want to try to water these individuals down. [However, it's] needless to say that these individuals have a right to state their concerns."
Carlos supposes that while the seduction of money may tempt many to play it safe, socially active athletes have a duty to be a megaphone for people who don't have the audience or influence to speak on the important issues.
"If blacks and minorities are in a position where they can be a voice to those who are voiceless, they have a right to do it," he said, citing the example of the St. Louis Rams who walked onto the football field with their hands up in honor of Mike Brown last year, the various NBA players who wore warmup shirts in support of Eric Garner last season, and the Golden State Warriors, who were ready to sit out a critical game in protest of the bigoted comments of a former franchise owner.
Ultimately, however, just as Malcolm X preached to him all those decades ago, Carlos believes that the key to social change lies in endurance and consistency. "It's about saying 'I'm committed to doing this for the rest of my life,'" he said.
Carlos would know: With one raise of his fist 47 years ago, he irrevocably entwined himself with the cause he believed in.
UPDATE: Oct. 27 -- When asked for comment, the IOC referred HuffPost to a statement from the U.S. Olympic Committee issued on Oct. 17, 1968. That statement is reproduced below in full:
STATEMENT OF THE UNITED STATES OLYMPIC COMMITTEE

"The United States Olympic Committee expresses its profound regrets to the International Olympic Committee, to the Mexican Organizing Committee and to the people of Mexico for the discourtesy displayed by two members of its team in departing from tradition during a Victory Ceremony at the Olympic Stadium on 16th October. The untypical exhibitionism of these athletes also violates the basic standards of sportsmanship and good manners which are so highly regarded in the United States and therefore the two men involved are suspended forthwith from the team and ordered to remove themselves from the Olympic Village. This action is taken in the belief that such immature behaviour is an isolated incident. However if further investigation or subsequent events do not bear out this view, the entire matter will be re-evaluated. A repetition of such incidents by other members of the U.S. team can only be considered a willful disregard of Olympic principles that would warrant the imposition of the severest pénalités [sic] at the disposal of the United States Olympic Committee."

17th October, 1968.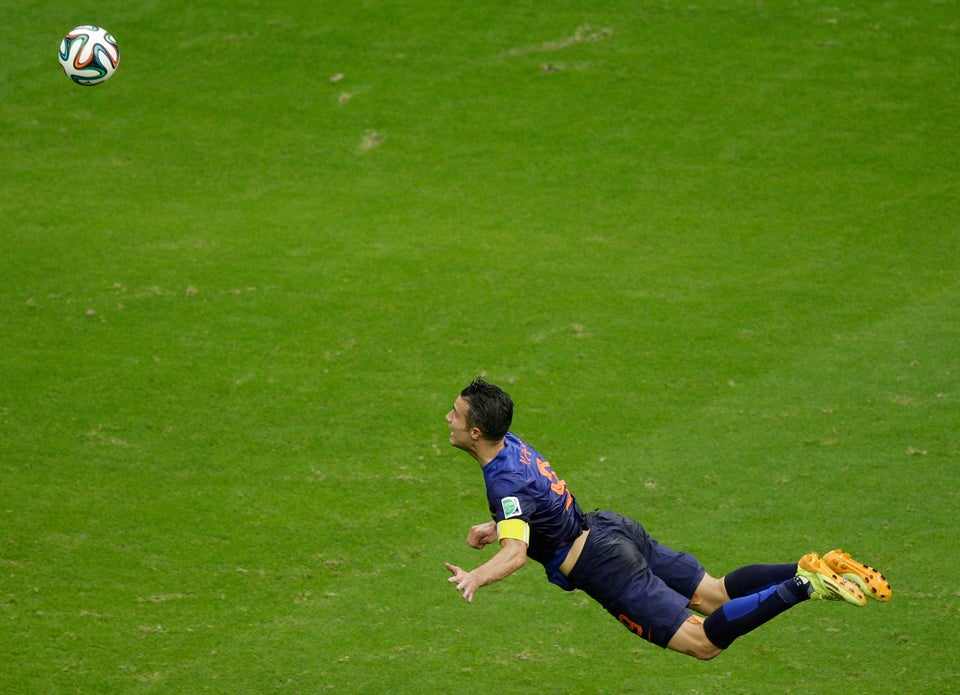 Amazing Sports Photos
Support HuffPost
The Stakes Have Never Been Higher
Related
Popular in the Community