John Cena is one of the busiest celebrities out there, but he always makes time to manscape.
In a recent interview with People magazine, the WWE star and actor revealed his time-consuming manscaping routine that takes anywhere from 30 minutes to an hour daily, using around six bottles of shaving cream every month.
"I'm completely man-scaped from head to toe — from the ears down — so that takes a bit of time," he told the outlet. "I'm constantly trying to stay up on fine lines in my skin and that stuff, so I'm a lot more grooming-centric than you would realize. My routine is a lot more than you would think — I'd say it's a strong 7 1/2 out of 10."
He added that it takes "a lot of shaving cream and a very good razor — and time," to get the job done. "I have a lot of surface area to cover."
Cena said he first started manscaping when he was just a teenager competing in bodybuilding events. From then on, he decided to keep it up.
"It's something that I started, and the first time you manscape yourself and it starts to grow back, it is so uncomfortable, so I just kept doing it," he explained.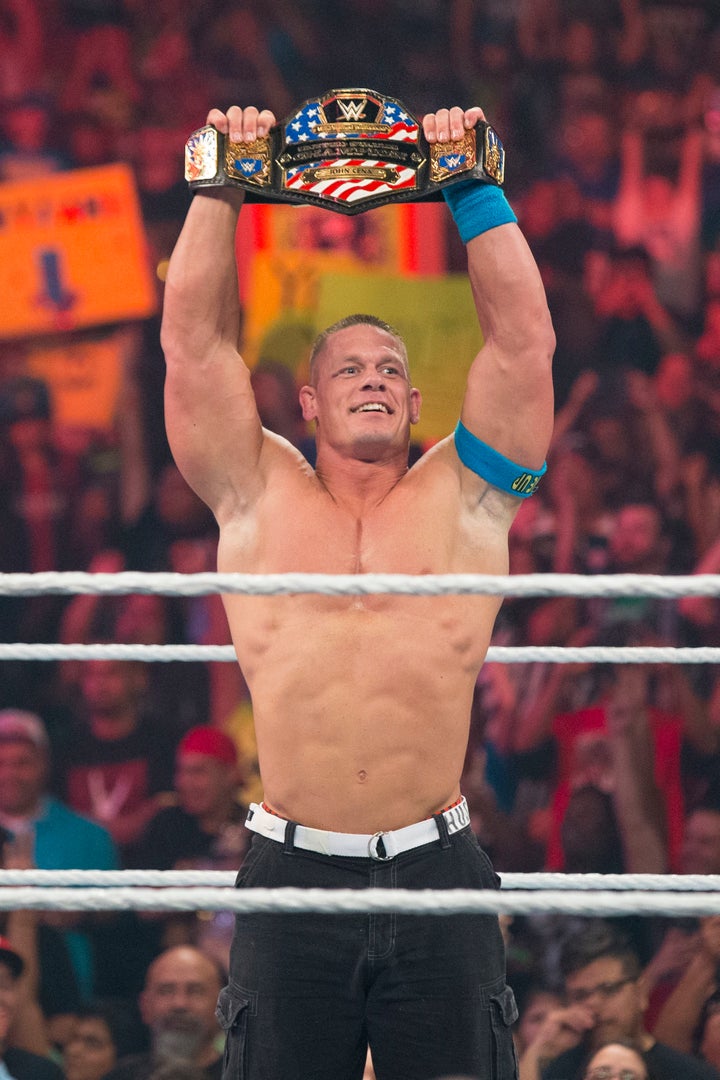 Cena, who is engaged to wrestler and "Total Divas" star Nikki Bella, told People he sometimes steals his fiancée's moisturizer and deodorant.
Heading to the drugstore, ASAP.
The HuffPost Lifestyle newsletter will make you happier and healthier, one email at a time. Sign up here.
Popular in the Community