They couldn't pin each other down.
Pro wrestlers John Cena and Nikki Bella on Sunday announced their split after six years as a couple ― so of course their planned May 5 wedding is off.
"While this decision was a difficult one, we continue to have a great deal of love and respect for one another," the pair said in a statement posted on social media. "We ask that you respect our privacy during this time in our lives."
Their separation was a bit more private than their engagement, which happened on live TV after a WrestleMania 33 tag-team match in April 2017. The two had just finished victorious when Cena took a knee and popped the question.
And they sealed it with a kiss.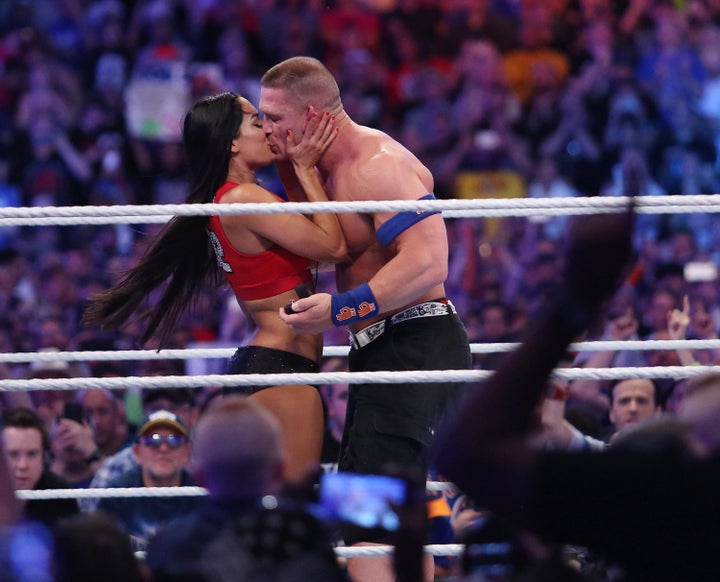 Only recently, "Blockers" star Cena, 40, told People: "I know that we will have a wonderful future together."