"Choices" is the title of sculptor John Chamberlain's latest retrospective at the Guggenheim, which opens today. He specified the intensely gestural sculptures were not found, but chosen. Chamberlain, who passed away at the grand age of 84 years old in December, created colorful sculptures of auto-mechanic scraps with the violent gusto of an Abstract Expressionist in prime form.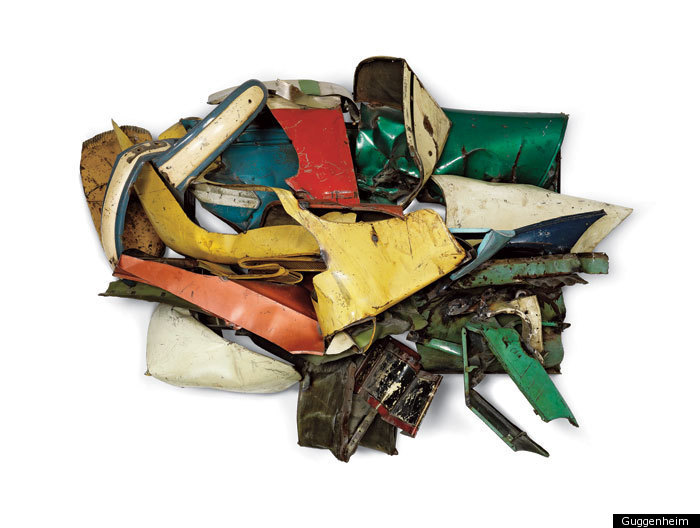 Chamberlain balanced the violence inherent in mangled auto parts with a lightness of forms that unfurled with a ribbon's delicate flow. His works are as much collages as sculptures, collaging both carefully picked materials and art historical influences, although he pledged his allegiance to no single movement. Of his work Chamberlain said: "Even if I knew, I could only know what I thought it meant."
Magic runs throughout Chamberlain's colorful works; they are part car-crash wreckage and part alien ballet. There is a fragility to the discarded materials, yet Chamberlain infuses them with life in his chaotic, sculptural seances. He told the New York Times: "I think of my art materials not as junk but as garbage. Manure, actually; it goes from being the waste material of one being to the life-source of another."
Chamberlain's Guggenheim retrospective will feature 100 works that span 60 years, including his foam, Plexiglas, and paper, to his final large-scale foil pieces. It will offer a rare, comprehensive selection of his later works. The exhibition will show at the Guggenheim Museum in New York until May 13.
You can see a slideshow of his work below. What do you think, readers?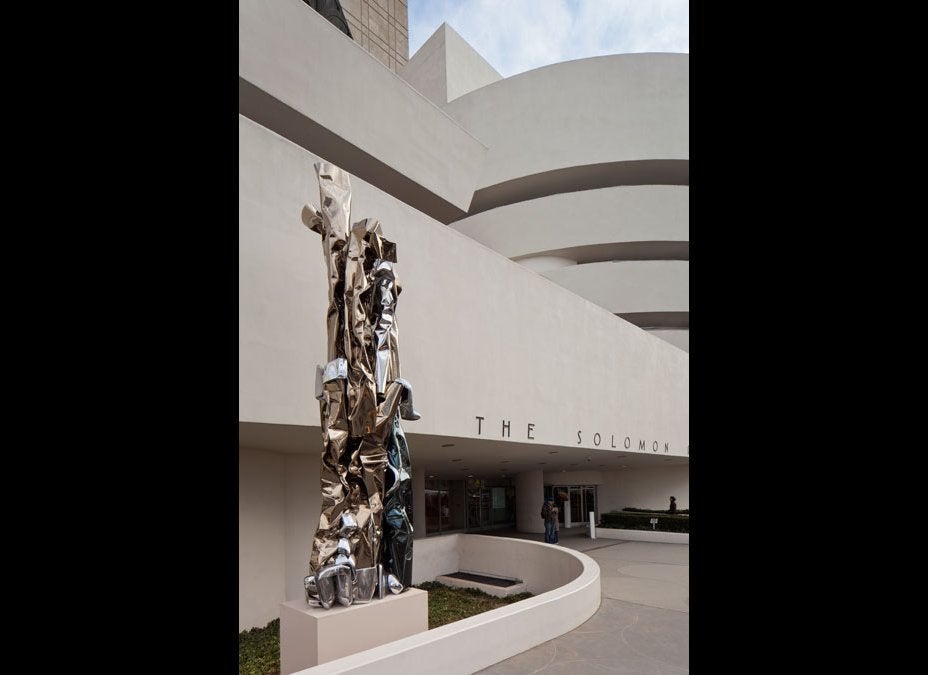 John Chamberlain
Related
Popular in the Community