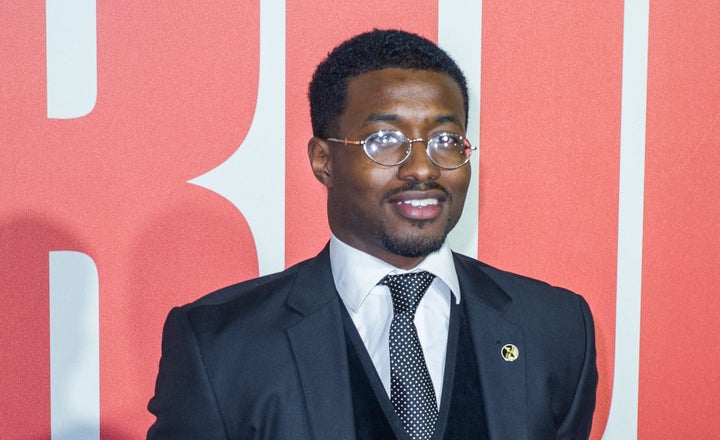 John Conyers III, the son of former Rep. John Conyers (D-Mich.), was arrested earlier this year on suspicion of domestic violence but was not charged, multiple outlets reported on Wednesday.
The reports could jeopardize the 27-year-old's political future just a day after his father endorsed him to fill his recently vacated seat. The elder Conyers, 88, retired on Tuesday after multiple women said he sexually harassed them during his decades-long tenure in the House of Representatives ― allegations the lawmaker characterized as "not accurate."
"They are not true. I cannot explain where they came from," he said.
The younger Conyers, a hedge fund manager in Detroit, was arrested in Los Angeles in February after his girlfriend suffered knife cuts during an argument, according to documents obtained by NBC News. He confirmed the arrest in an interview with The New York Times, but said the incident did not lead to any charges, as "the authorities did not see any need to proceed further."
"She says I stabbed her, which makes no sense," Conyers told the outlet. "I didn't do this. She and I had a verbal altercation and that escalated. She pulled the knife on me. She was chasing me. I tried to take it from her. There was a struggle. I pinned her to the wall. She kept swinging and she cut herself."
NBC reports the Los Angeles County District Attorney's Office cited a "lack of independent witnesses" to corroborate the charges after both parties called 911 to report the other.
Conyers' girlfriend obtained a restraining order against him after the incident, which expires in March 2018. Conyers told the Times they had not spoken in several months.
After receiving his father's endorsement, the younger Conyers told the Times on Wednesday that he still wasn't sure if he would pursue the seat.
"I didn't ask my dad to say that I was going to run because I don't know if I am going to run," Conyers said. "I was extremely caught off guard by his endorsement. This is what he wants. Who am I to tell him what he wants?"
Calling all HuffPost superfans!
Sign up for membership to become a founding member and help shape HuffPost's next chapter