WASHINGTON ― Rep. John Conyers (D-Mich.) now faces an additional accusation of sexual misconduct from a former female staffer, as he announced his retirement from Congress Tuesday morning.
Elisa Grubbs, who worked for Conyers in different roles from 2001 to 2013, revealed that the veteran Democratic congressman groped her, according to an affidavit released Monday night, and said that such behavior "was a regular part of life while working in the office of Rep. Conyers."
"Rep. Conyers slid his hand up my skirt and rubbed my thighs while I was sitting next to him in the front row of a church," Grubbs said in the affidavit, released by her attorney Lisa Bloom.
The newest accusation came shortly before Conyers, 88, the longest-serving current member of the House, announced his retirement from Congress, during an appearance on a Detroit radio show Tuesday morning, after mounting pressure from Democratic leaders who have called on him to resign.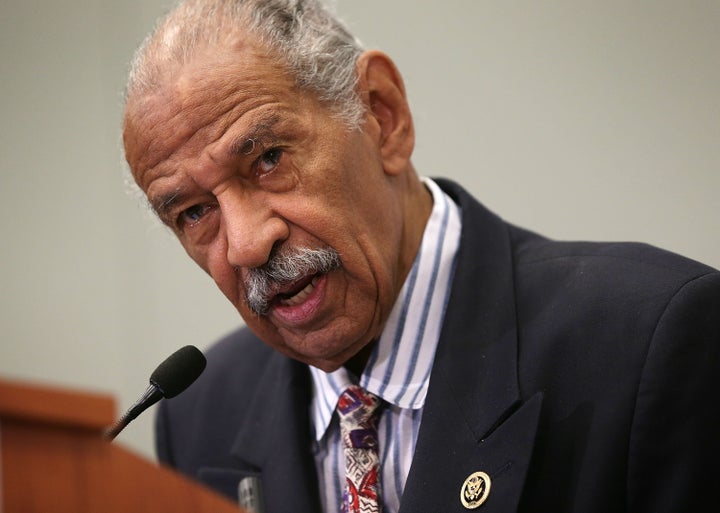 Grubbs is the cousin of Marion Brown, Conyers' former deputy chief of staff, who in 2015 received a settlement from the congressman in response to sexual misconduct complaints.
After BuzzFeed first reported the story of Brown and multiple other unnamed female staffers last month, several other women came forward publicly with allegations against Conyers, revealing a pattern of sexual predation that includes touching female staffers inappropriately and propositioning them for sex.
Grubbs said that she witnessed Conyers inappropriately touching Brown and other female staffers on "multiple occasions," referring to herself and Brown as the "big leg cousins," according to the affidavit. She also claimed that she once saw him come out of the bathroom "completely naked while he knew I was in the room" and that he "regularly undressed in front of female office staff."
Her account mirrors details from other women who have come forward, including Deanna Maher, Conyers' former deputy chief of staff, and Melanie Sloan, an attorney who worked for Conyers on the House Judiciary Committee.
Conyers himself has not directly responded to the multiple allegations. Last Wednesday, he was hospitalized after experiencing lightheadedness and shortness of breath, according to his attorney Arnold Reed.
Reed has been defiant, categorically denying all of the allegations against Conyers and repeatedly insisting that the congressman would not resign.
On Monday night, Reed characterized Grubbs' account as "nothing more than tomfoolery coming from the mouth of Harvey Weinstein's attorney," referring to Bloom, who briefly represented the Hollywood mogul who has faced a cascade of sexual misconduct allegations from actresses and former employees.
He added that it was "unworthy of further comment."
This article has been updated to note Conyers' Tuesday retirement announcement.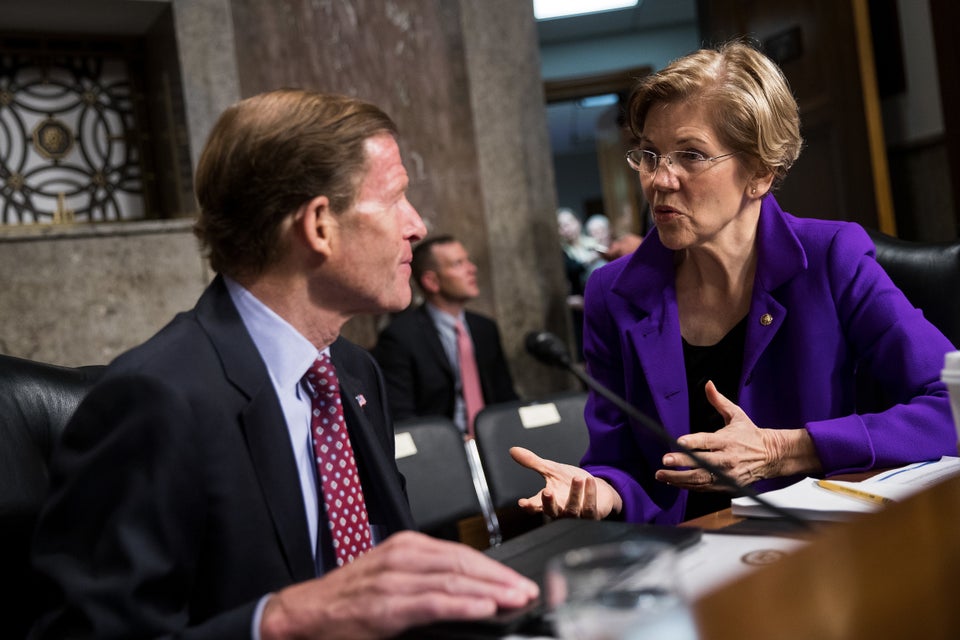 2017 Scenes From Congress & Capitol Hill