House Democrats on Wednesday touted unprecedented majority support for a bill that would expand Medicare to the entire U.S. population, reflecting a growing liberal consensus behind single-payer health insurance.
Rep. John Conyers (D-Mich.), who has been introducing single-payer legislation since 2003, said at a press conference that Democrats must counter the Republican bill to repeal the Affordable Care Act with support for "Medicare for all."
"Obviously we're all united in opposition to Trumpcare. That's easy," he said. "People know what we're against, but we want to promote more what we are for."
The press conference was scheduled to take place hours before the nonpartisan Congressional Budget Office released its assessment of the updated version of the Obamacare repeal bill that the House of Representatives passed earlier this month.
Conyers was joined by Democratic Reps. Bonnie Watson Coleman (N.J.), Steve Cohen (Tenn.), Ro Khanna (Calif.), Jamie Raskin (Md.), Keith Ellison (Minn.) and Mark Pocan (Wis.), the newly elected co-chair of the Congressional Progressive Caucus.
Like many progressives, Conyers has long said that the problems bedeviling the American health care system are rooted in its reliance on private insurance.
"We will never get universal care built on a foundation of private, for-profit insurers," he said. "The only way we will get there is the way every other advanced country on the planet has, through a universal system like expanded Medicare."
Critics like Conyers argue that Obamacare is flawed because of too little, not too much, government intervention.
"We will never get universal care built on a foundation of private, for-profit insurers."
The reform law enlarged private insurance rolls by requiring anyone in the individual market above a certain income level to seek coverage in government-regulated private insurance exchanges ― and providing them subsidies to do so. Now the number of insurance options in these markets has begun to dwindle because for-profit companies find it too costly to cover new enrollees, who tend to be sicker than the general population.
There are a number of ways that the federal government could entice insurers to stay in the exchanges, such as reimbursing them for their highest-cost cases and improving how they enforce the individual insurance mandate. But if private insurers were not part of the equation, these triage measures would be unnecessary.
Progressive single-payer advocates say that these challenges, along with the unprecedented political threat to Obamacare from President Donald Trump and congressional Republicans, have created the right political moment to push their ideal into the party's mainstream.
Sen. Bernie Sanders (I-Vt.), who turned "Medicare for all" into a progressive rallying cry with his insurgent presidential campaign, plans to introduce companion legislation to Conyers' bill in the Senate this summer. His single-payer bills have not attracted any co-sponsors in the past.
The growing level of support for Conyers' bill suggests this time might be different. The legislation, known as the Expanded and Improved Medicare for All Act, has 111 co-sponsors ― including Dels. Eleanor Holmes Norton of D.C. and Gregorio Sablan of the Northern Mariana Islands, who can't vote on legislation on the House floor. Still, it is a solid majority of the 193-member House Democratic Caucus and the most support such legislation has ever received. The bill has even attracted support from some fiscally conservative members like Rep. Jim Cooper (D-Tenn.).
The previous high-water mark for Conyers' bill was in 2008, when 93 of his colleagues got behind it. The Democratic caucus was much larger at the time, however, so the bill's supporters constituted a smaller proportion. Last Congress, the bill attracted just 63 co-sponsors.
House Assistant Minority Leader James Clyburn (D-S.C.) and Democratic Caucus Chair Joseph Crowley (D-N.Y.), both members of leadership, have co-sponsored the bill.
Yet single-payer legislation would undoubtedly face a steep climb, even if Democrats took back the House in 2018. Currently, Medicare requires co-payments from seniors and people with disabilities above a certain income level.
House Minority Leader Nancy Pelosi (D-Calif.) said earlier this month that "the comfort level with a broader base of the American people is not there yet," and encouraged activists to try to enact single-payer plans at the state level first.
In addition to extending Medicare coverage to the whole population, Conyers' bill would improve on Medicare's coverage levels by having the government pick up the entire tab for everything from preventive care visits to dental care.
To pay for this expansion, the law would increase personal income taxes by 5 percent for higher earners, institute a new tax on worker payroll, and levy new taxes on investment income and financial transactions.
But Conyers' bill is also deliberately vague on some of the details. Aside from the income tax hike, the legislation does not specify the levels of all the new taxes, or the earnings thresholds where they would take effect. But a 2013 analysis of the bill by Gerald Friedman, an economist at the University of Massachusetts, Amherst, assumed that the new high-income surtax would increase taxes on households earning $225,000 or more by 6 percent, and the payroll tax would levy new 3 percent or 6 percent taxes on employers of all workers.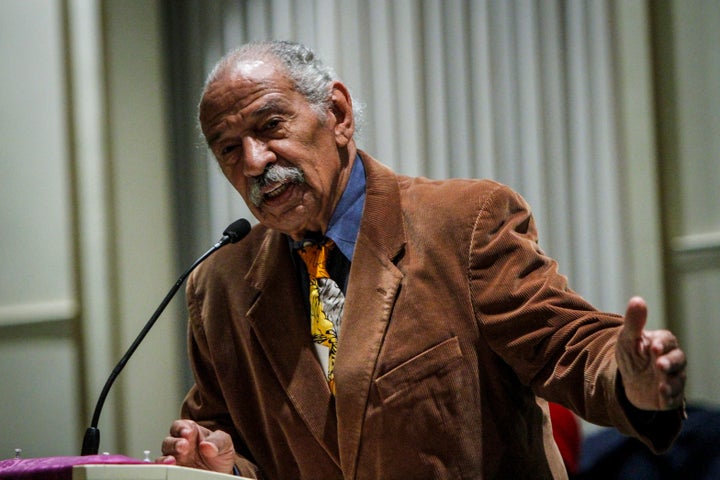 Ultimately, the taxes on workers and employers would be a net financial win for the country, saving Americans nearly $600 billion a year in lower health care costs, according to Friedman.
But when the reality of those upfront tax increases sets in for members of Congress, it could be a tough sell.
What's more, several efforts to wring savings from private health care providers during the crafting of Obamacare collapsed as Democrats succumbed to industry pressure en masse. Since Conyers' bill envisions that the government will use its bargaining power to bring costs into line with those of other countries, it could face similar resistance from providers.
State-level experiments with single-payer health insurance face similar if not greater challenges due to the size of their risk pool. Vermont tried to adopt a single-payer health insurance plan in lieu of Obamacare, but gave up when the costs of transitioning to the the new system proved too great.
Some progressive groups, including the National Nurses United, are now throwing their weight behind a serious effort to create a single-payer health insurance system in California. The plan could cost as much as $400 billion a year, according to a legislative analysis released Monday and conducted at the request of state lawmakers promoting the policy. Half of that amount would have to be raised through new taxes.
Challenges notwithstanding, progressive activists and Democratic lawmakers are tired of asking for less than what they really want and encountering unified Republican opposition anyway.
Even if it stands no chance of approval in the short-term, they say that a push to expand the popular Medicare program is a political winner that can help Democrats take back Congress.
At Wednesday's press conference, Pocan observed that town hall discussions about implementing "Medicare for all" draw a more enthusiastic response than any other issue. He said the issue was widely praised at a town hall he recently held in in Kenosha, Wisconsin, which is in Republican House Speaker Paul Ryan's district.
Indeed, 60 percent of Americans favor extending Medicare to the entire population, according to an Economist/YouGov poll from April.
Ellison, who is deputy chair of the Democratic National Committee, emphasized that no one in the DNC would tell lawmakers and candidates what position to take on a given issue ― but the power of suggestion is fair game.
"I recommend that you win your election, and I think a good way to do it is to support the Conyers bill," he said.
Support HuffPost
The Stakes Have Never Been Higher
Before You Go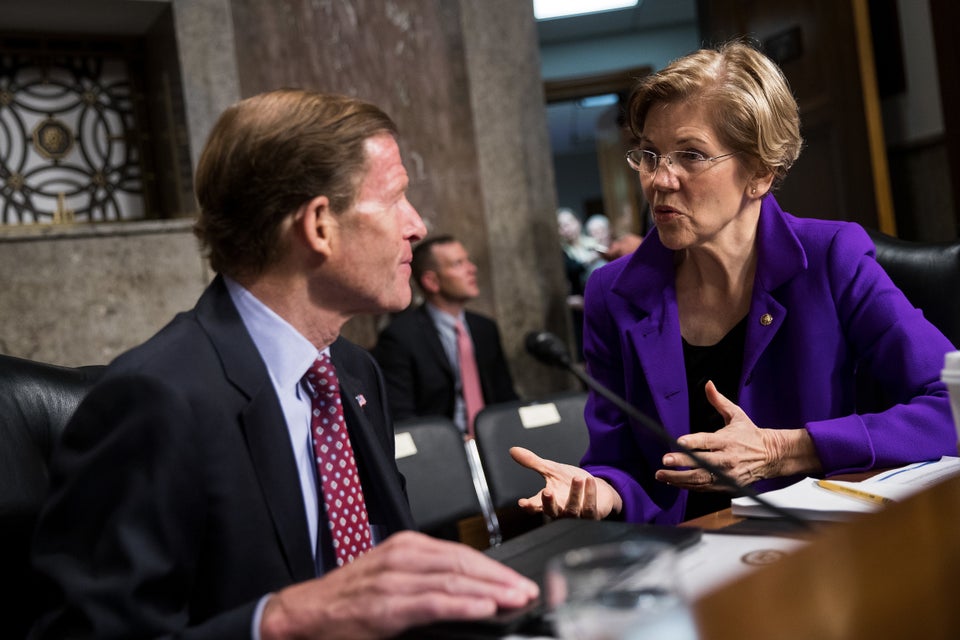 2017 Scenes From Congress & Capitol Hill
Popular in the Community