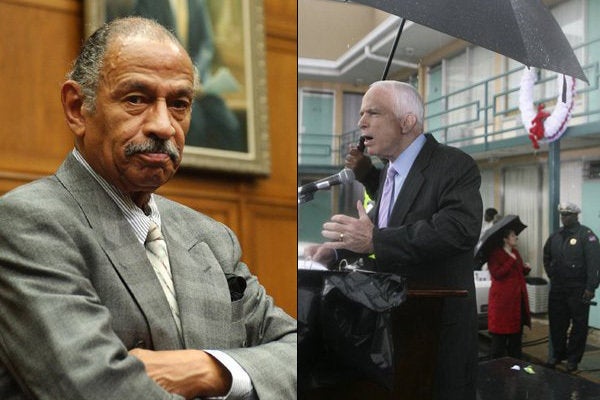 Rep. John Conyers excoriated Sen. John McCain today over his belated apology for voting against a holiday bill honoring Martin Luther King. Conyers himself authored the bill over 25 years ago when he and McCain were in the House together.
For Conyers, McCain's apology has come a little late. "It's incredible that all he can do is show up on April 4th and think that everything is OK. We're not just African Americans, but we're most people."
MSNBC's correspondent defended McCain, telling Conyers that the Arizona senator had just apologized for repeatedly voting against King's legacy. The comments prompted a sardonic response:
Conyers: Yea, well look. I'm happy. That was in 1983, he didn't make any apology, he didn't make any apologies in 1987, so I guess I'm thrilled and forgiving that finally when he's running for President he remembers to apologize. No, that's great.