 WASHINGTON, July 27 (Reuters) - John Cornyn of Texas, the No. 2 Republican in the U.S. Senate, said on Sunday he expected the House of Representatives to pass a "skinnied-down" emergency funding bill this week to deal with a surge of migrant children at the southwestern U.S. border.
The Republican-controlled House is debating how much to pare from President Barack Obama's $3.7 billion supplemental request, although any House compromise is likely to face opposition in the Democratic-controlled Senate before lawmakers try to begin their scheduled summer break at the end of the week.
"Fortunately it sounds like the House of Representatives is going to move a piece of legislation this week, which would actually offer a solution," Cornyn said on ABC's "This Week".
"I think the House will come with a skinnied-down bill in terms of money," Cornyn said. He also said he expected the House to incorporate a plan he has proposed with Democratic Representative Henry Cuellar of Texas to try to speed up deportation of Central American child migrants.
Many Democrats, led by Senate Democratic leader Harry Reid, have opposed that plan, which would amend a 2008 law that allows child migrants from countries other than Mexico and Canada to stay in the country as their cases work through a backed-up system.
"My view is a solution beats no solution any day," Cornyn said. "And nobody has offered an alternative, so I hope we will act."
Cuellar told ABC that Americans wanted an orderly border but that "right now ... they're seeing chaos at the border".
Senate Democrats are preparing to vote on a bill to give Obama $2.7 billion of his $3.7 billion request, which the administration says is needed to deal with tens of thousands of children from El Salvador, Guatemala and Honduras massing at the Texas border with Mexico seeking entry to the United States.
Lawmakers have said House Republicans are considering a much smaller amount, possibly $1 billion or less.
The search for a border compromise could potentially threaten the planned summer recess for Congress.
Representative Steve Scalise, recently elected to be House Majority Whip, repeatedly sidestepped questions on "Fox News Sunday" about whether the House would delay its recess until a solution was found.
"We're here in Congress right now. The president doesn't want to work with us while we're in town, he wants to wait until people are gone," the Louisiana Republican said. (Editing by Jim Loney and Gareth Jones)

Before You Go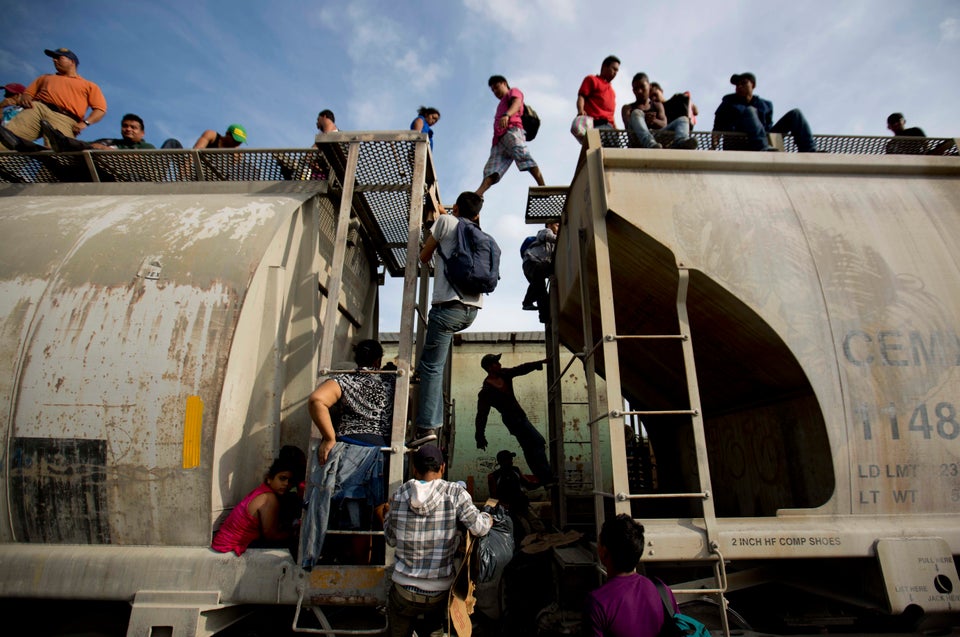 Why Latin Americans Really Come To The U.S.
Popular in the Community