WASHINGTON -- Republicans criticized Wednesday by gun violence victims and President Barack Obama over their "shameful" failure to pass gun legislation did not take it well, and Sen. John Cornyn (R-Texas) said on the Senate floor Thursday that it was the White House that had taken the low road.
"I say this more with sadness than anger. I watched the President of the United States say it was a pretty shameful day for Washington on the national news," Cornyn said. "I agree -- for different reasons than the president himself articulated."
Cornyn took issue with Obama's charge that Republicans are intimidated by the gun lobby, and that they have no coherent argument against expanding background checks or limiting assault weapons and high-capacity ammunition magazines.
"The president could have taken the high road," Cornyn said, arguing that the commander-in-chief should have focused on a mental health measure with broad support that is still pending in the Senate Thursday. "Instead he chose to take the low road, and I agree with him -- it was a truly shameful day."
Cornyn also insisted he does not represent the National Rifle Association in his pro-gun stance. Instead, he represents the views of "26 million Texans."
He said he met with families victimized by the Sandy Hook Elementary School shootings, which convinced him that he shouldn't back "symbolic" measures that would not have done anything to stop recent gun massacres.
Some victims of that and other recent mass shootings shouted "Shame on you!" from the Senate gallery after Wednesday's vote.
Michael McAuliff covers Congress and politics for The Huffington Post. Talk to him on Facebook.
Support HuffPost
The Stakes Have Never Been Higher
Before You Go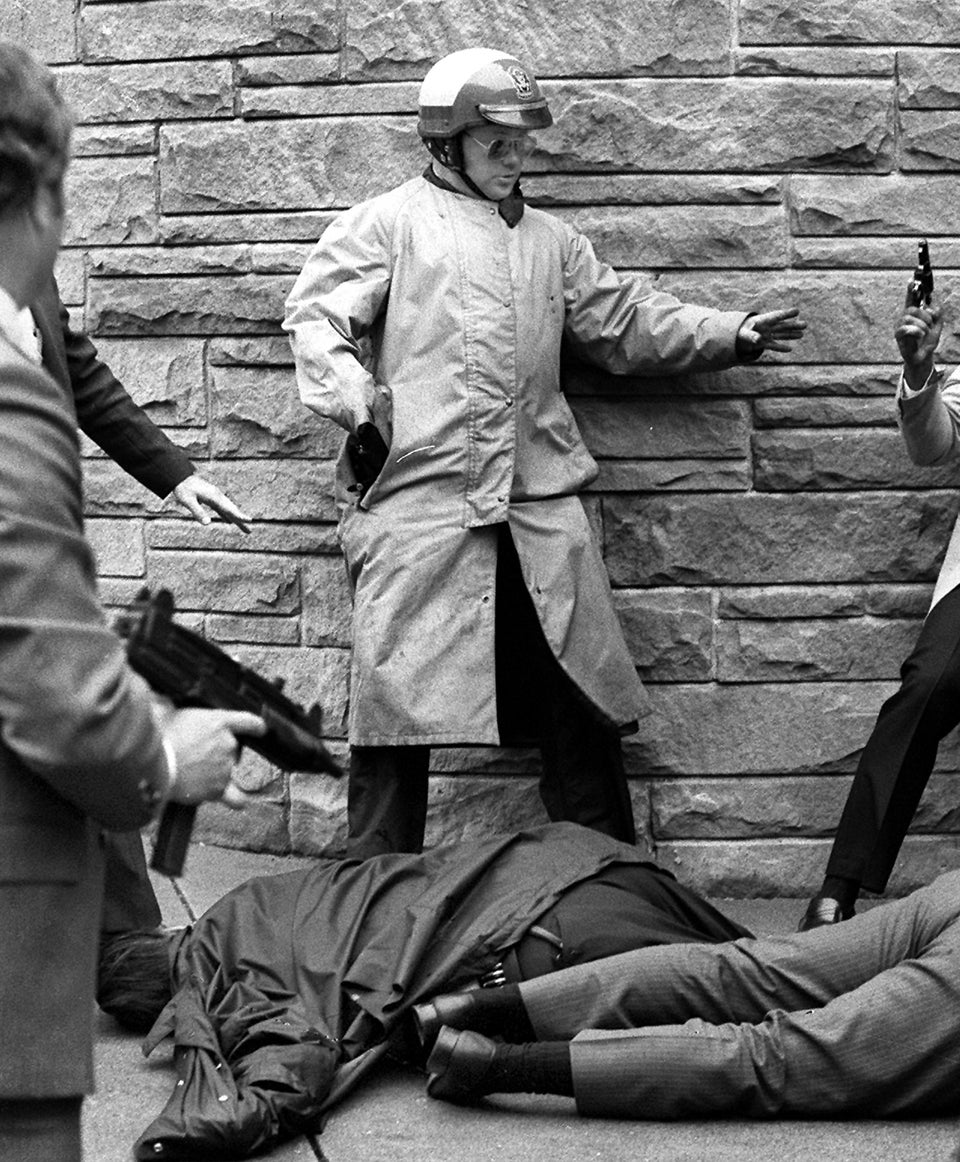 Pivotal Moments In The Federal Gun Control Debate
Popular in the Community