WASHINGTON -- Sen. John Cornyn (R-Texas) ranted Thursday that President Barack Obama hasn't put forward judicial nominees for vacancies in Texas, some open and without a nominee for more than 1,000 days. But he got schooled by his Democratic colleagues, who reminded him he's responsible for recommending nominees to the White House in the first place -- something he hasn't done for years.
During a Senate Judiciary Committee hearing, Cornyn was arguing for more immigration judge slots in Texas when he got called out by Sen. Sheldon Whitehouse (D-R.I.) for gumming up the district court nomination process. Immigration judges are different from district court judges, but Whitehouse questioned why the Senate should add more immigration judgeships in Texas if Cornyn isn't trying to fill empty district court slots there.
"I don't see why you need additional judges when there have been multiple vacancies that have been left without nominees for years," Whitehouse said. "I have an issue with that."
Cornyn said his answer to that was "simple:" It's Obama's fault.
"The president's got to nominate somebody before the Senate can act on it," Cornyn said.
But the process for approving a new district court judge, per longstanding tradition, begins with a senator making recommendations from his or her state to the president. The president then works with that senator to get at least some of the nominees confirmed -- the idea being that those senators, regardless of party, are motivated to advocate for nominees from their states. The White House may look at other nominees on its own, but typically won't move forward without input from home state senators.
Texas has one of the worst judicial vacancy rates in the country, due in large part to its senators simply not making recommendations to the White House. Cornyn and fellow Texas Sen. Ted Cruz (R) haven't moved to fill seven vacant judicial slots. One of those slots has been empty for 1,743 days; another has been without a nominee for 1,044 days, according to data recently published by the Alliance for Justice, a left-leaning association of more than 100 organizations focused on the federal judiciary.
Cornyn spokesman Drew Brandewie previously told HuffPost that the senator did make recommendations for the two judicial slots that have been vacant for more than 1,000 days. Both were in 2010, he said, and Obama didn't go on to nominate them. Cornyn also made two other recommendations for vacancies in Corpus Christi, Brandewie said, one of whom was confirmed by the Senate in 2011. An Alliance for Justice spokeswoman responded that her group had "no knowledge" of Cornyn's recommendations for the two long-vacant slots, and speculated he may have made them to the White House privately. A White House official declined comment.
During Thursday's hearing, Cornyn appeared agitated as Whitehouse repeated his concerns with the idea of adding more immigration judgeships in Texas as district court slots there await attention.
"Well why don't you tell the White House to nominate some people?" Cornyn asked.
"We work off recommendations of the senators. At least, that's the way ..." Whitehouse responded, before being cut off.
"The Constitution provides the president makes a nomination, and we provide advice and consent. So that's a condition precedent to our ablity to act," Cornyn said, before again trying to make the case for adding more immigration judges in Texas. "The fact is because of our proximity to the border ... the caseload per judge is sky-high compared to the rest of the country. So this is not some game we're playing here."
That's when Senate Judiciary Committee Chairman Patrick Leahy (D-Vt.) stepped in to remind Cornyn what he already knows: that if he wants to see movement on district court nominees, he needs to make recommendations to the president.
"Based on 38 years experience here, every judgeship I've seen come through this committee during that time has followed recommendations by the senators from the state," Leahy said. "You have to have recommendations from the senators, especially since I've been chairman, because ... as the senator from Texas knows, if senators have cooperated with the White House and the White House sends somebody they disagree with ... I have not brought the person forward, even when it's been importune to do so by the White House."
Cruz tried to absolve himself of the matter altogether, saying he just got to the Senate in January.
"Although it might feel like it, at least for me, I haven't been here anywhere nearly close to 1,000 days," Cruz said.
Cornyn and Cruz created a bipartisan commission in Texas last month to vet potential judicial nominees. Cornyn said Thursday that he'd met with White House officials on the matter and told them he is "happy to work with them" to review nominees and fill some of the vacancies. He didn't have much response, though, when Leahy asked if the commission has made any recommendations yet.
"Well it's uh, we're working on that," Cornyn said. "What is this, May? And we're trying to, we're trying -- we're working on that."
"I would be happy to help you," replied Leahy.
This article has been updated to reflect spokesman Drew Brandewie's comment about Sen. John Cornyn's recommendations.
Before You Go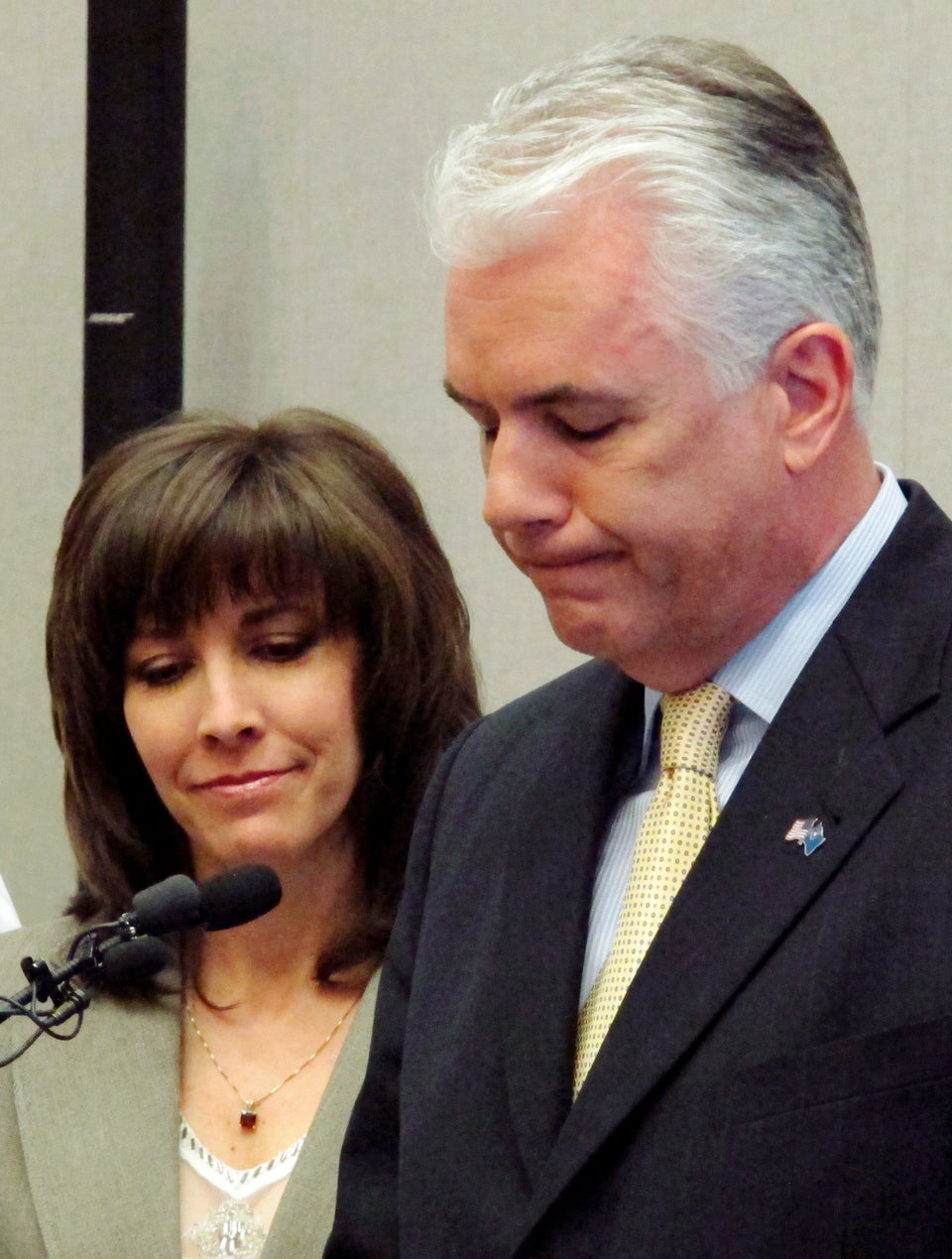 Biggest Political Hypocrites
Popular in the Community