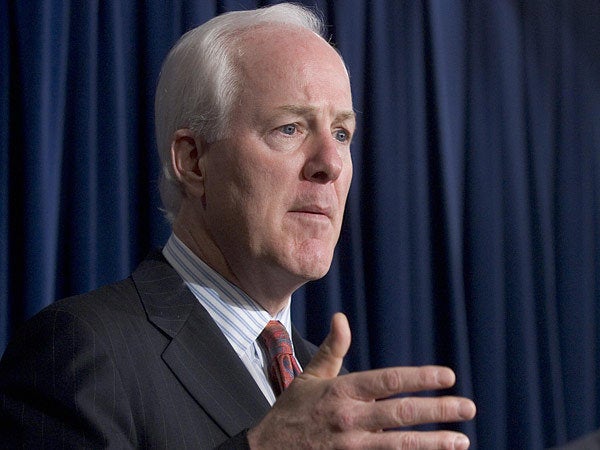 One of the top Republicans in the Senate, John Cornyn, is repudiating recent comments by Rush Limbaugh and Newt Gingrich which claimed that Supreme Court nominee Sonia Sotomayor is a racist.
"I think it's terrible... This is not the kind of tone any of us want to set when it comes to performing our constitutional responsibilities of advise and consent."
Cornyn dismissed Limbaugh and Gingrich, adding: "Neither one of these men are elected Republican officials. I just don't think it's appropriate. I certainly don't endorse it. I think it's wrong."
On Wednesday, Gingrich wrote on Twitter:
"Imagine a judicial nominee said 'my experience as a white man makes me better than a Latina woman.' New racism is no better than old racism."
Limbaugh, citing Sotomayor's decision in Ricci v. DeStefano -- an affirmative action case involving the New Haven fire department that's being reviewed by the Supreme Court -- called the judge a "reverse racist" on his daily radio show Tuesday.
"So here you have a racist. You might -- you might want to soften that, and you might want to say a reverse racist. And the libs, of course, say that minorities cannot be racists because they don't have the power to implement their racism. Well, those days are gone, because reverse racists certainly do have the power to implement their power. Obama is the greatest living example of a reverse racist, and now he's appointed one."
Media Matters For America, the non-profit research and monitoring group, compiled a video of those comments, along with other "racist" accusations.
Support HuffPost
The Stakes Have Never Been Higher
Popular in the Community