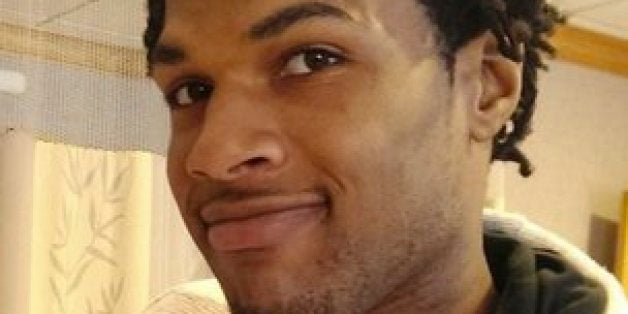 Jan 2 (Reuters) - The girlfriend of a man shot dead by police while he was holding a BB gun at an Ohio Walmart has died in a car accident, a lawyer for the man's family said on Friday.
Tasha Thomas, 26, who had accompanied John Crawford to the Beavercreek store where he was killed by police in August, was pronounced dead at the scene of an early morning crash on New Year's Day in Dayton, the Montgomery County coroner's office said. Another person in the car, Frederick Bailey, 30, also died.
Crawford, 22, was shot after a 911 caller said a man was pointing a gun at people in a Walmart aisle in the Dayton suburb.
Crawford's death came just days before the fatal shooting of unarmed black teenager Michael Brown by police in Ferguson, Missouri, which spurred months of protests against the use of deadly force by police. Crawford and Brown were both black, and the officers who shot them are white.
In both cases, grand juries decided not to indict the officers.
Surveillance video released by authorities showed that Crawford had picked up an unpackaged BB gun off a shelf and walked through the store while talking on a cell phone before police arrived and shot him.
Crawford's family last month filed a federal wrongful death lawsuit against Walmart, the city of Beavercreek and the officers involved.
Thomas was questioned by police for more than 90 minutes after Crawford was shot, according to video released by the Ohio Attorney General's office. Police told Thomas that Crawford was dead near the end of the interview.
Michael Wright, an attorney for the Crawford family, called Thomas's death "tragic" in an e-mail. A spokeswoman for the family said she was not sure what impact Thomas's death would have on the lawsuit.
(Reporting by Kim Palmer in Cleveland; Editing by Mary Wisniewski and Mohammad Zargham)
Popular in the Community