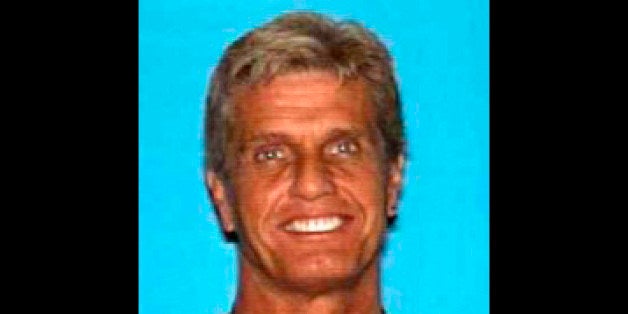 LOS ANGELES, Feb 26 (Reuters) - A convicted drug dealer pleaded not guilty on Thursday to murdering a Hollywood studio executive whose remains were found buried in the California desert last year, and a defense lawyer said he would prove the case was "mutual combat," not homicide.
John Lenzie Creech, who is already serving an eight-year prison term for sale of a controlled substance, was ordered back to court on March 26 for further proceedings in the high-profile case surrounding the murder of Gavin Smith.
"Ultimately the defense will show that this was not a murder, that it was mutual combat between two men," attorney Alex Kessel told reporters outside court following the brief hearing.
"It did not arrive at any type of intent to kill, any premeditation," Kessel said.
Prosecutors, who have publicly revealed little of their evidence against Creech, 42, declined to respond to Kessel's assertions following the hearing.
But family members of the murdered man released a statement saying Smith's death had caused them "incomprehensible" pain, adding: "And have no doubt, the evidence will clearly show this was a cold-blooded, premeditated act of murder."
Smith, a film distribution executive at 20th Century Fox, was 57 years old when he was last seen on the night of May 1, 2012, driving his black Mercedes away from a friend's house in suburban Oak Park, north of Los Angeles.
Law-enforcement officials issued a missing person bulletin for Smith, also known for playing on UCLA's 1975 national championship basketball team. His family posted a $20,000 reward, saying the 6-foot, 6-inch (1.98-meter) ex-athlete with "movie star" looks should be easy to spot.
Detectives got a break in February 2013 when Smith's car was found in a storage facility in the Los Angeles suburb of Simi Valley, but his disappearance remained unsolved.
In November, police said a skull and other bones found by hikers in a shallow grave in the desert east of Los Angeles had been identified as belonging to the missing studio executive.
Prosecutors have not said how Smith was killed or what they believe could have motivated the crime. Smith had met Creech's wife, Chandrika Creech, in rehab in 2009, according to the Los Angeles County Sheriff's Department. (Reporting by Dan Whitcomb; Editing by Mohammad Zargham)