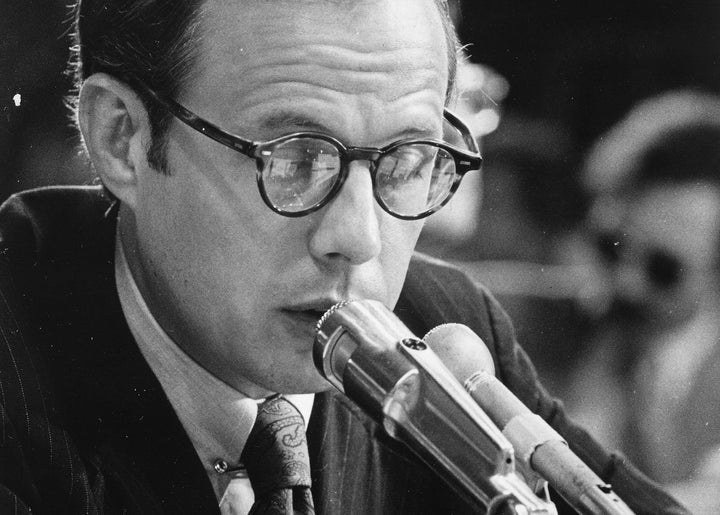 Fox News launched into the emerging era of 24-hour news networks in 1996, more than 20 years after President Richard Nixon resigned in disgrace amid persistent cover-up accusations. 
The conservative president might have ridden out his term to its rocky end, though, if Fox were around in the '70s to provide as much support for him as it has for President Donald Trump.
At least, that's according to prominent Watergate figure John Dean. As a former White House counselor, Dean gave Senate testimony that was instrumental in bringing down his onetime boss.
"Nixon might have survived if he had Fox News and the conservative media that exists today," Dean said in a scathing interview with Rolling Stone published Wednesday. Fox has become one of the most popular news outlets on Facebook and is widely known for its favorable coverage of the Trump administration.
Trump has drawn broad-strokes comparisons to Nixon over uncertainty on what he might have known about Russian interference in the 2016 election, the subject of a special counsel investigation. He drew bipartisan criticism Monday for a meeting with Russian President Vladimir Putin that seemed more chummy than critical of the foreign leader.
But although Dean sees plenty of parallels between the presidencies of Nixon and Trump, he believes there's at least one major difference in the current political climate ― it favors the White House.
"I doubt Trump will be forced from office, even if Mueller has tapes of him talking with Putin about how to rig the election," Dean said.
He continued: "While we might have a Democratic House after the 2018 elections, which could impeach Trump, I do not see the needed 67 votes in the Senate to find him guilty and remove him from office. And given the fact he is shameless, he will never resign."
Dean has been highly critical of the Trump administration from its start, and his most recent interview offered no variation on that theme.
He told Rolling Stone he considers Trump to be "the most incompetent person to ever become president" and accused him of being "not only insecure and erratic, but uninformed, for he doesn't read history, or know it."
Earlier this year, Dean predicted Trump's downfall in social media messages about the Department of Justice's Russia investigation. After former Trump campaign aide Rick Gates pleaded guilty of conspiracy against the United States, the former White House counselor suggested Gates was capable of delivering testimony implicating both former Trump campaign manager Paul Manafort and Trump himself.
REAL LIFE. REAL NEWS. REAL VOICES.
Help us tell more of the stories that matter from voices that too often remain unheard.