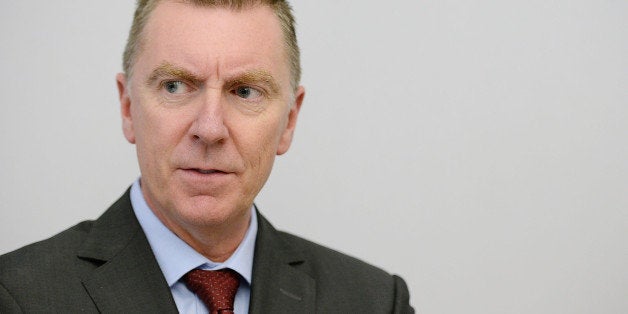 After almost three years as superintendent of the nation's second-largest school district, John Deasy could reportedly leave the Los Angeles Unified School District by February 2014, according to the Los Angeles Times, despite the fact that his contract was extended through 2015.
Prior to his arrival in LA, Deasy spent five years as superintendent of schools in Coventry, R.I. He then went on to spend five more as the head of the Santa Monica-Malibu Unified School District in California before spending two years as superintendent for Prince George's County public school district in Maryland.
It may seem that Deasy, who has a reputation for pushing education reform in large urban school districts, can't seem to settle down (the Times called his tenure here "relatively brief"). But compared to other superintendents in similar school districts, Deasy's actually done well in terms of tenure length.
The average tenure for urban school superintendents is about 2.5 years right now, said Kenneth Wong, Ph.D., a professor who researches urban school governance reform at Brown University.
"Using that benchmark, [Deasy] has done quite well," said Wong in a phone interview with HuffPost. The reason for the high turnover rate among urban superintendents? A structural tension that exists between elected school boards and school superintendents, particularly those who are reform-minded and innovative as Deasy has been, Wong explained.
Contrast those district-wide reforms with an elected school board whose loyalties lie with the residents who voted for them, and school districts have a recipe for controversy.
"I see a conflict between this new breed of superintendents and the electoral systems that focus on incumbency," said Wong. "[School board officials] are looking at very specific preferences ahead of a systemwide priority." School boards that are under mayoral control, like those in Boston and Chicago, tend to see longer tenures, Wong added.
For his part, Deasy had threatened to quit in July over the nomination of Richard Vladovic as school board president, but the board voted for Vladovic anyway, notes the Times. Deasy stayed.
Another blow for Deasy was the 2013 departure of Mayor Antonio Villaraigosa, who helped bring Deasy to LAUSD.
"With the new mayor [Eric Garcetti], there may be a new set of dynamics," said Wong. "We have to see how the new mayor is going to identify himself in regard to his education platform and how it relates to his overall agenda ... It creates a little bit of uncertainty for the superintendent."
Garcetti's office did not respond to a request for comment.
Michael Casserly, executive director of the Council of the Great City Schools, a coalition of large urban school districts across the country, puts average tenure for superintendents of large urban districts at a little less than four years. He points out that Deasy has had the longest tenure at LAUSD since Superintendent Roy Romer stepped down in 2006.
"The demands of the job are among the toughest in the nation with cultural, racial, and language challenges; increasingly high academic standards and scarcer resources; demanding unions and communities; and brutal local politics," wrote Casserly in an email to HuffPost. "That stew exists in few other jobs -- public or private -- anywhere in the nation."
Deasy's time at LAUSD has been marked by controversies that range from a protracted fight with teachers' unions over evaluations, to the revelation of one teacher's alleged long-running sexual abuse of students. And Deasy is currently weathering another storm over accusations that his $1 billion iPad pilot program was rolled out hastily, and didn't account for teacher training or for students' ability to override educational filters.
The iPad program is among the "especially troubling" issues on which the teachers union UTLA focused in a statement made Thursday night in response to Deasy's resignation. The group said Deasy served as a "pitch man" for Apple and called his initiative to purchase tablets for the district's entire student body a "suspect and misleading contracting process."
"It is no secret that UTLA has had major concerns with John Deasy's leadership," said UTLA President Warren Fletcher in the statement. "The challenge going forward is to make sure students and schools get the resources they so badly need after five punishing years of recession. UTLA believes new leadership at LAUSD holds the potential to make that happen."
The union's statement also cited an April poll, which found that 91 percent of its 17,500 members had "no confidence" in Deasy's leadership. Members rated him just 1.4 on a scale of 1 to 5 in a subsequent survey.
Deasy said that he would talk more about his decision after he has received his evaluation from the California Board of Education, the Times reported.
Related
Before You Go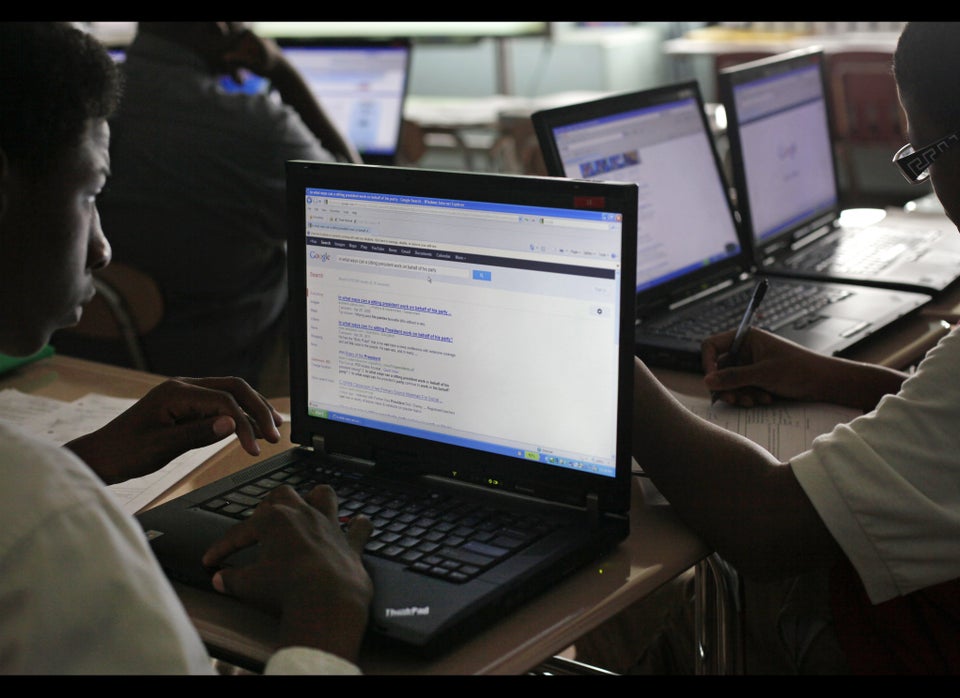 5 Hidden Costs of Public High School
Popular in the Community