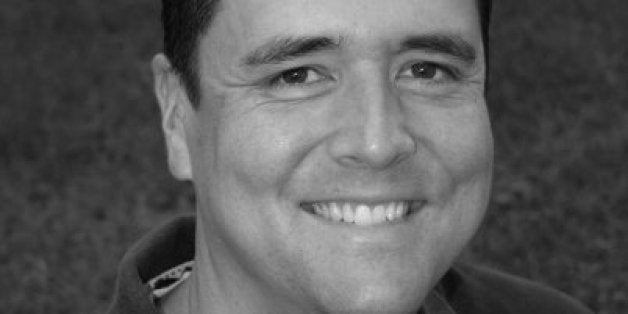 John Dehlin is a Mormon who has doubts about his faith. But his public search for answers may banish him from the church that is his spiritual home.
The Church of Jesus Christ of Latter-day Saints has made moves to excommunicate Dehlin, The New York Times reported on Thursday.
Dehlin is the founder of "Mormon Stories," a well-known website and podcast that has discussed controversial topics within the faith, including same-sex marriage and the ordination of women.
According to the Associated Press, Dehlin was told by a regional church leader that he's been summoned to a disciplinary hearing on Jan. 25, at which he could be either censured or excommunicated.
LDS church spokesman Eric Hawkins declined to say why Dehlin has come under scrutiny.
"We respect the privacy of individuals, and don't publicly discuss the reasons why a member faces Church discipline," Hawkins said in an email to The Huffington Post. "Those reasons are provided to a member by their local Church leaders."
Dehlin told AP that the church's letter cited his public support of same-sex marriage and women's ordination, his criticism of how the church handles its finances and his publicly proclaimed doubts about orthodox Mormon theology.
"I would prefer for them to leave me alone," he told The New York Times, "but if given the choice between denying my conscience and facing excommunication, I'd much rather be excommunicated."
Dehlin's place within the LDS church has been a subject of debate for some time. Last year, both he and women's ordination advocate Kate Kelly received letters threatening disciplinary action for their activism. Kelly was officially excommunicated in August, but Dehlin's case has yet to be decided.
I know the excruciatingly painful road John is facing, perhaps more intimately than almost any other person can. Rejection from your faith community is agonizing, no matter how deeply held your convictions are. Excommunication is particularly heartbreaking when the negative effects will be felt not only by you and your family, but by an entire worldwide community reeling in pain. I support John as he navigates this process, and stand by him as a friend.
In a December blog post, Dehlin predicted that a disciplinary hearing would be held in his case within the next 12 months. He wrote:
[T]he delay is due to their desire to protect themselves and their power, and to minimize the possible collateral damage to the church...and not for any other reasons...and certainly not because they are operating in accordance with God's will.
Jana Riess, a Mormon blogger for Religion News Service, said she was hoping the delay meant that Dehlin had a chance.
"More than six months have passed, so I was hoping that the stake president would have just dropped the issue," Riess told HuffPost. "That's a long time to have someone in limbo."
Dehlin has featured a wide swath of voices and opinions on his podcast, Riess said. He's had a number of prominent LDS scholars on the show, but he's also made space for anti-Mormon activists.
"People have this idea that he's intentionally muckraking or setting out to expose something, but it's about honest, open inquiry," Riess said.
Dehlin did not return requests for comment from HuffPost.
Calling all HuffPost superfans!
Sign up for membership to become a founding member and help shape HuffPost's next chapter
BEFORE YOU GO