Many of us love our dogs, but not many of us have them to thank for our success.
John Dolan, a 43-year-old artist living in England, struggled with poverty, drug addiction and homelessness for much of his life, Reuters reported. Then, one day, a fellow homeless woman gave Dolan a Staffordshire Bull Terrier puppy who she had traded for the price of a can of beer. The dog's name was George, and he would have a transformative effect on his new owner's life.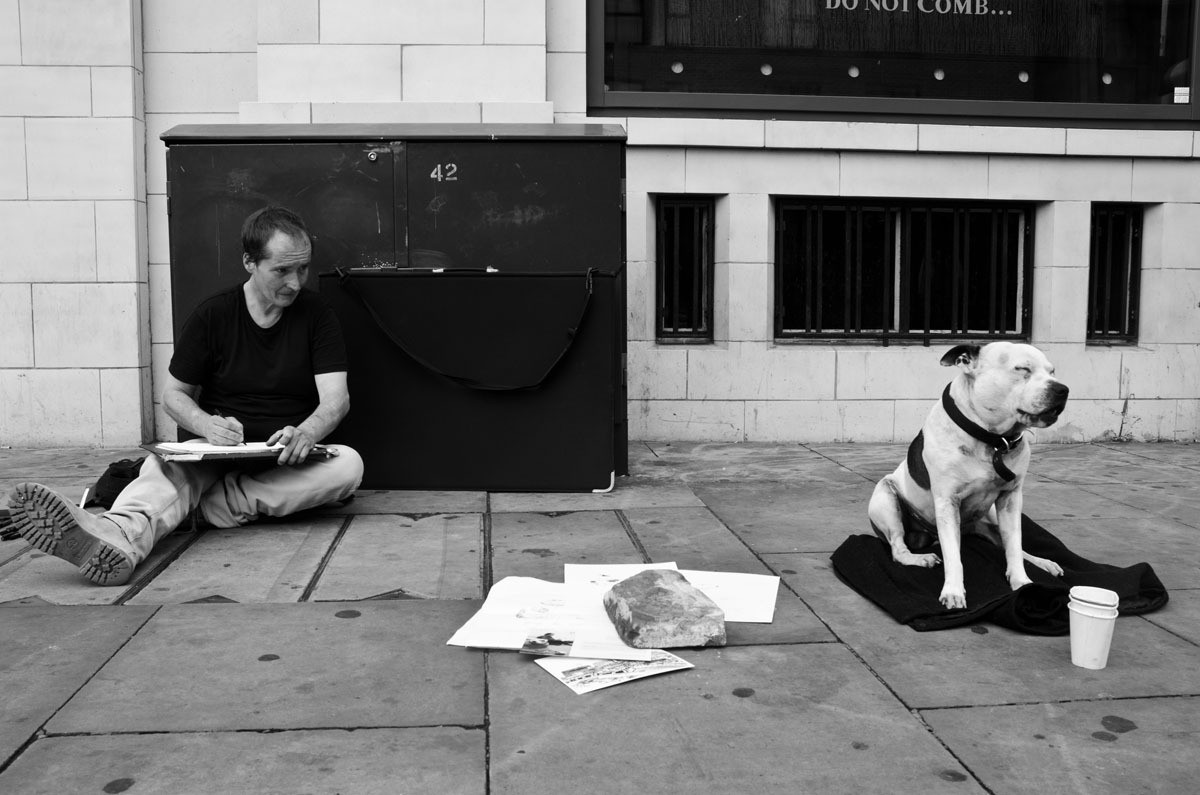 Dolan quickly formed a deep bond with George, and realized that he had to clean up his act if he wanted to keep him, according to The Guardian. Dolan, who had a record, knew that if he wound up in prison again he would lose his canine companion, and so he turned to begging and selling sketches on the street to make ends meet.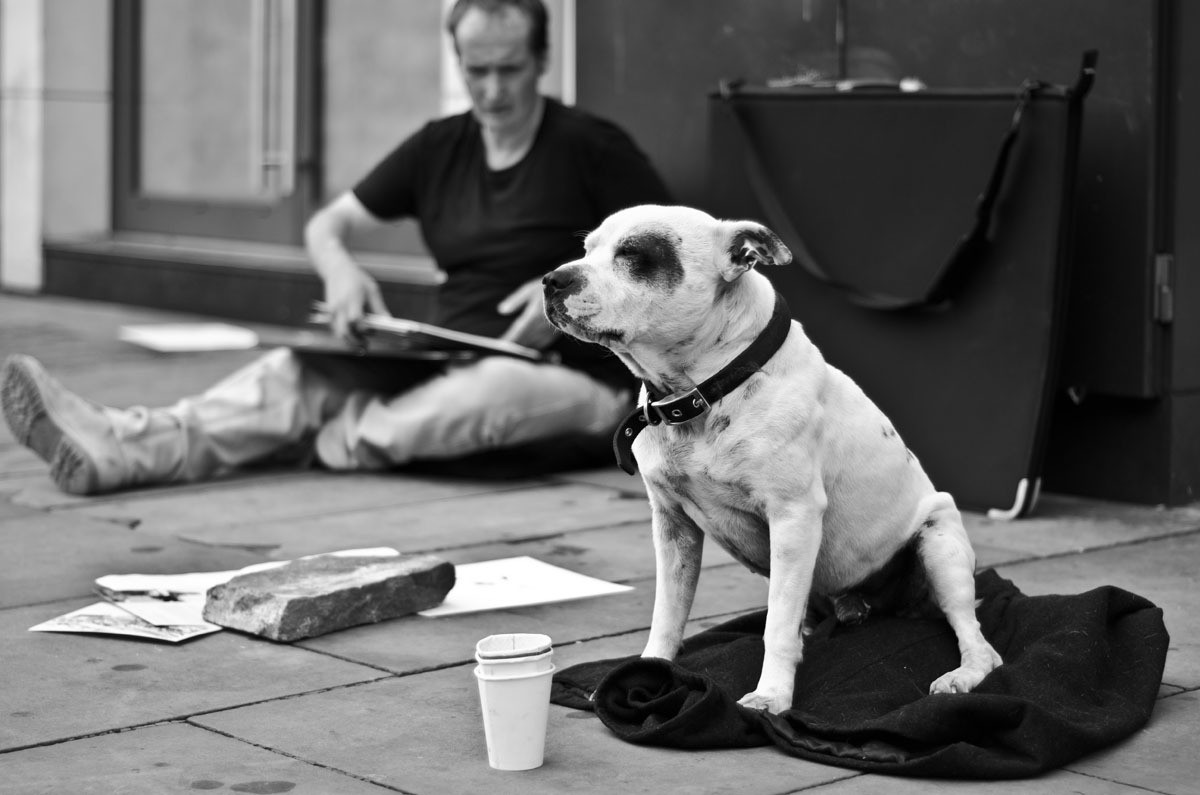 For three years Dolan sold sketches of George and the surrounding buildings to passersby for a few dollars, until he was approached by a gallery director named Richard Howard-Griffin. Howard-Griffin discovered him and helped him put on his first art show in September of last year. It was a huge success.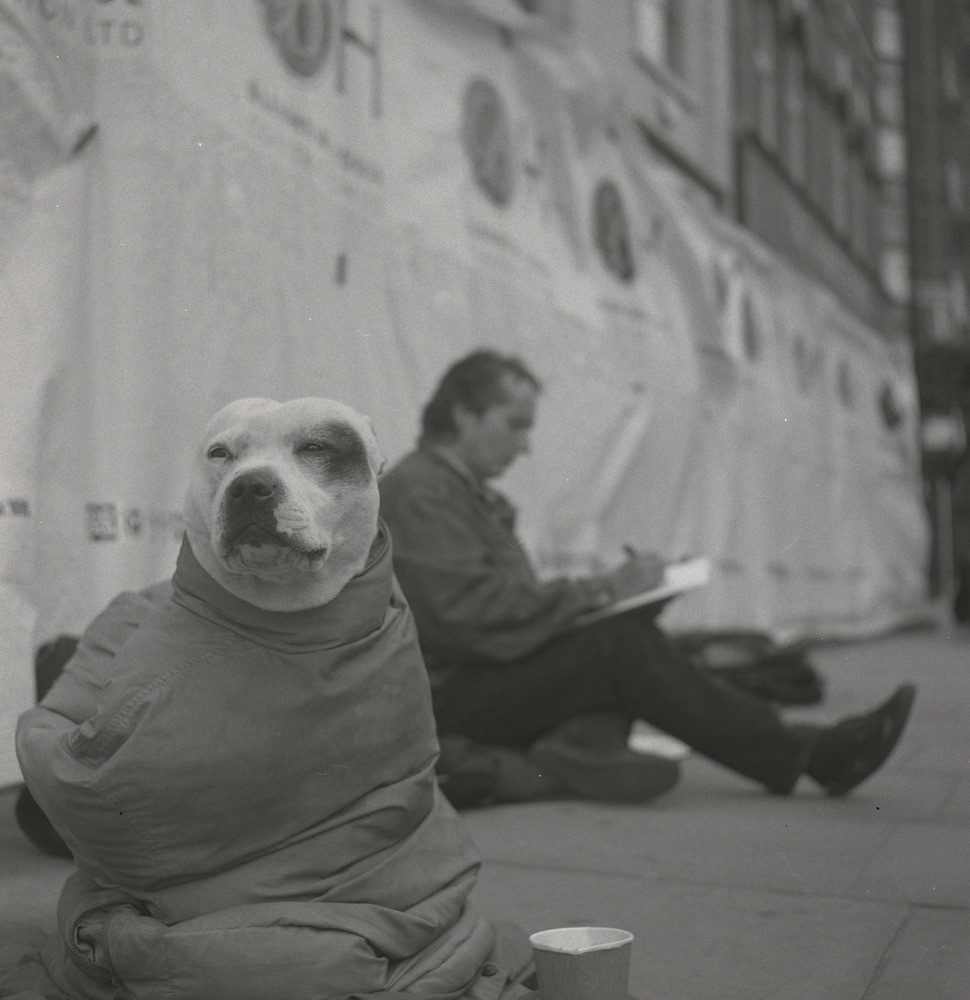 Dolan, who used to sell his sketches for pocket change, now makes 3,000 to 4,000 British pounds (about $5,000 to $6,800) for them, the outlet reported. He will be heading to Los Angeles soon for his first show abroad, and has also written a book, called "John and George: The Dog Who Changed My Life."
It's undeniably a huge change for Dolan, but no matter where success and fame take this artist, you can be sure that his best friend George won't be far behind.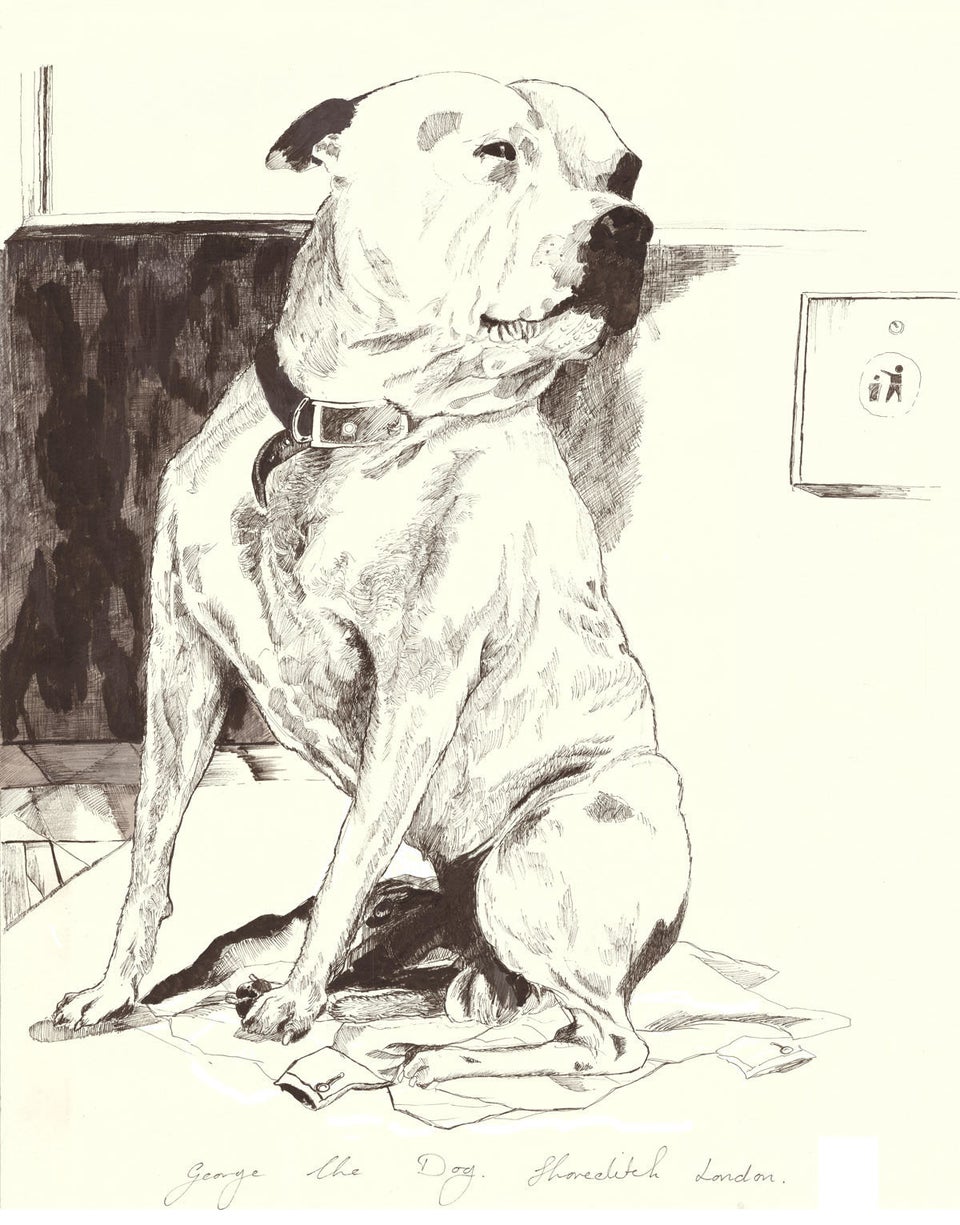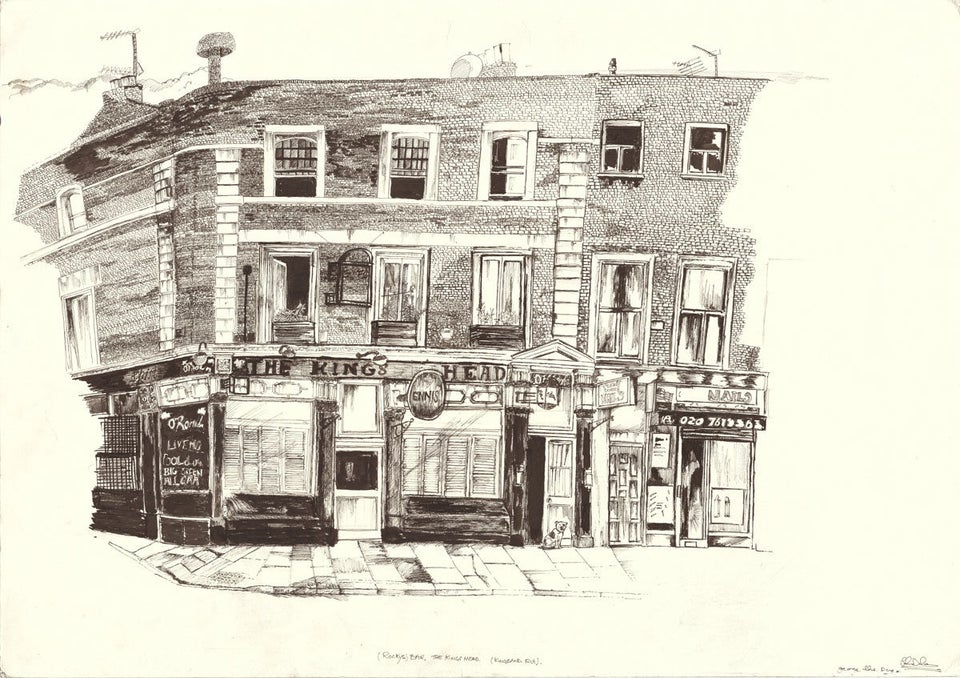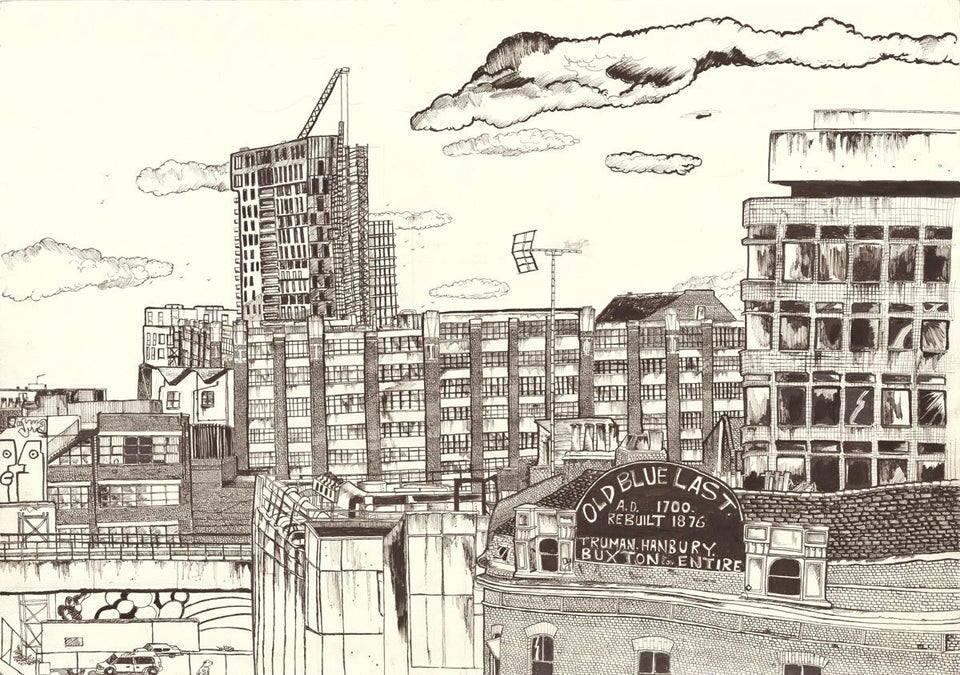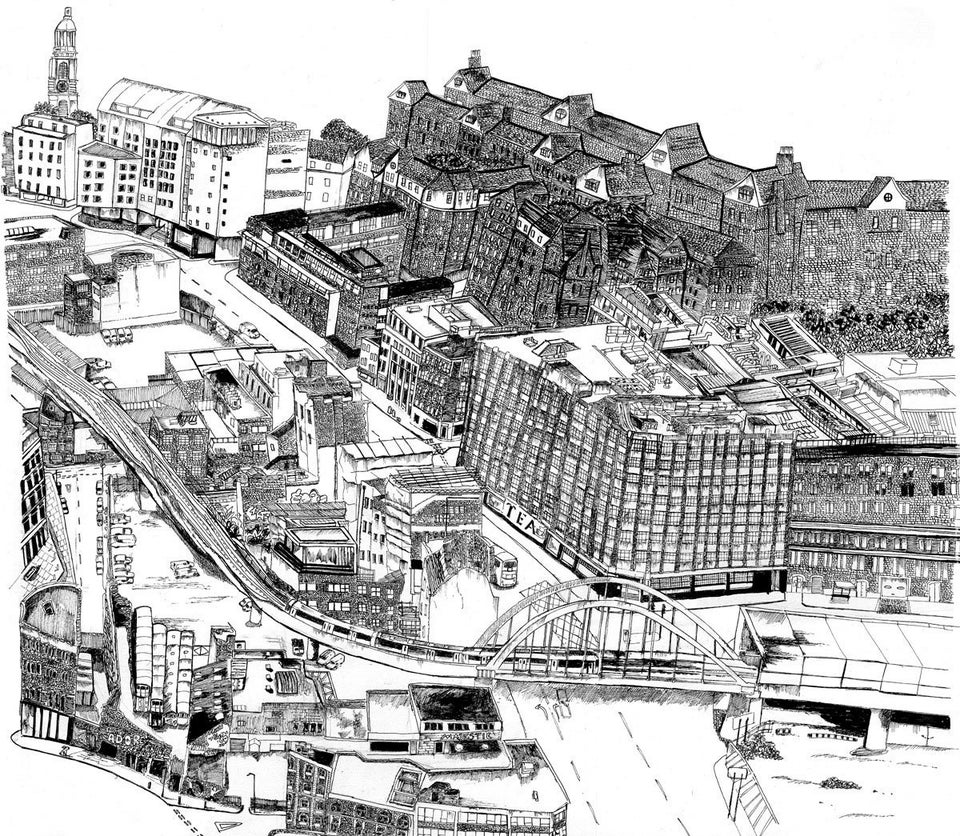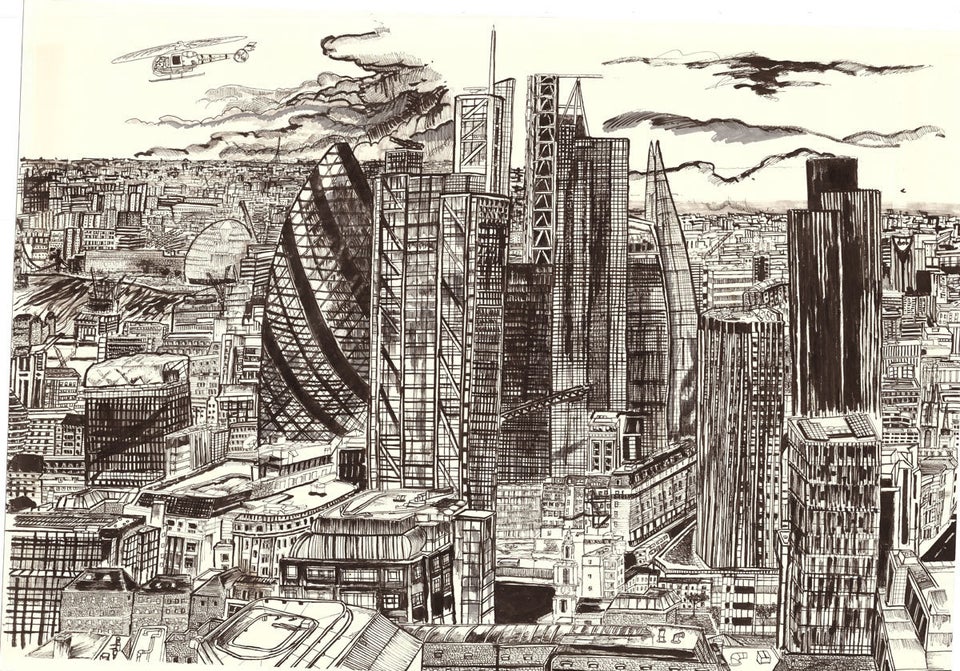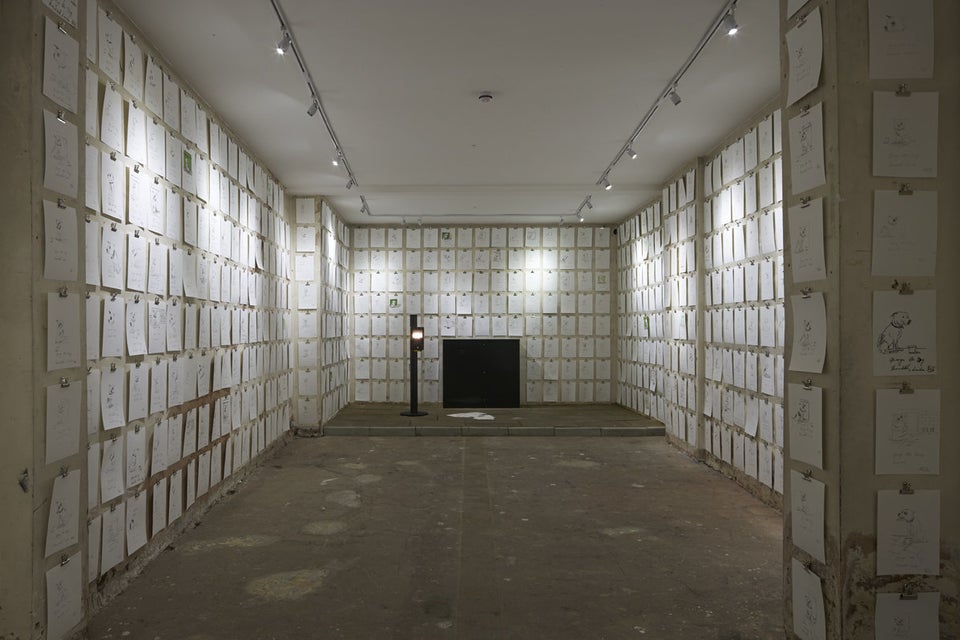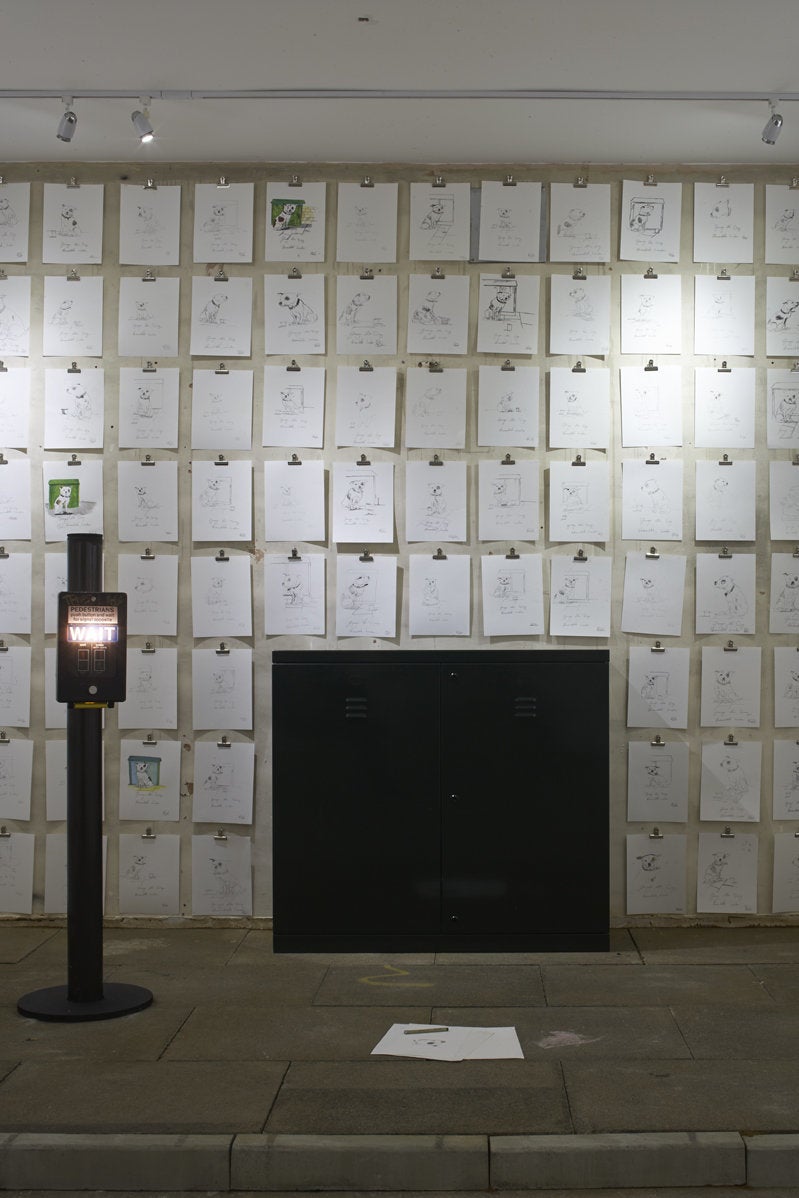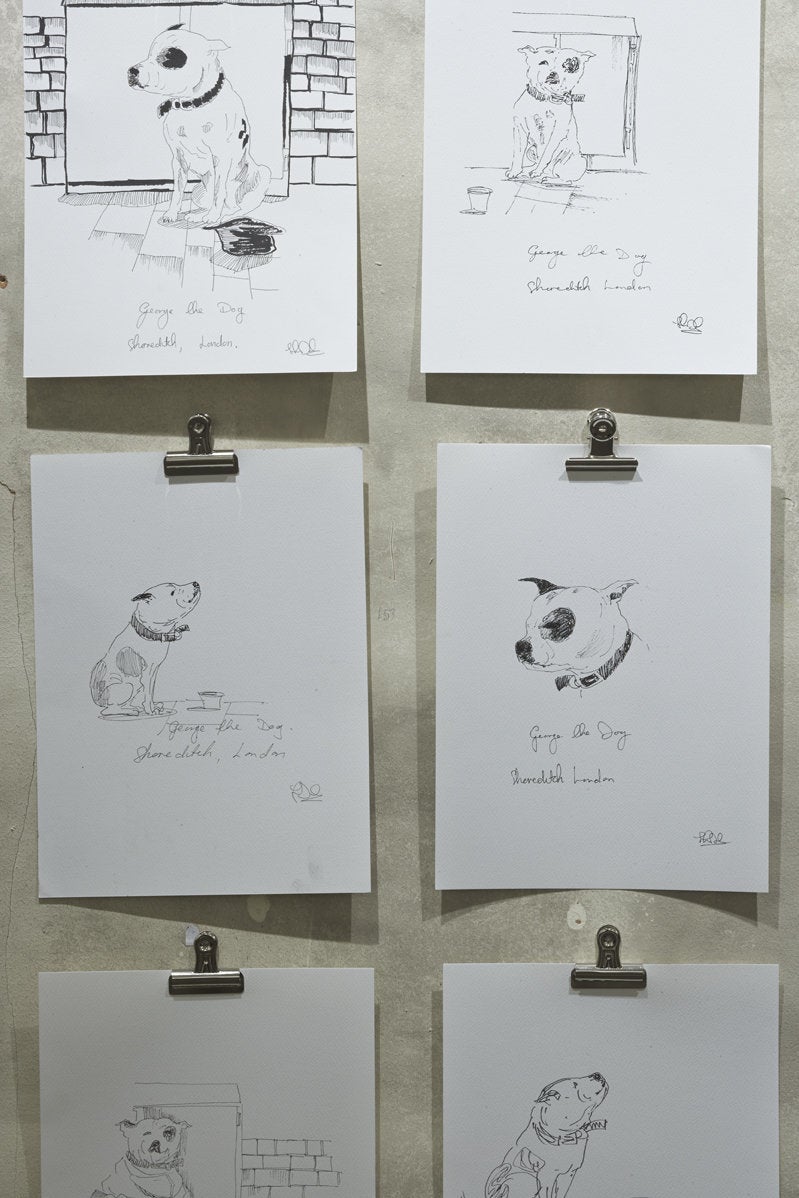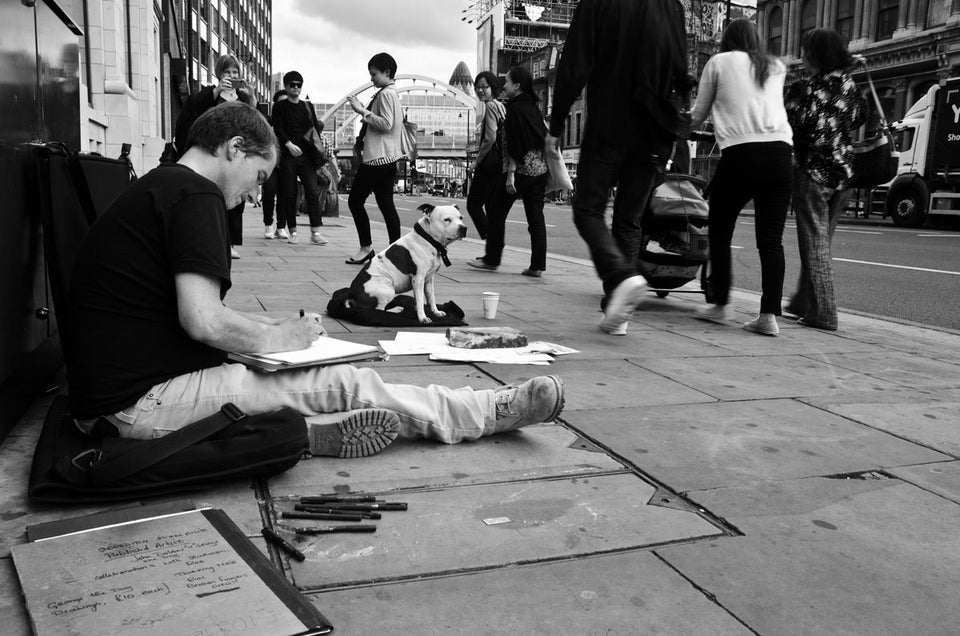 Related
Before You Go
Abigail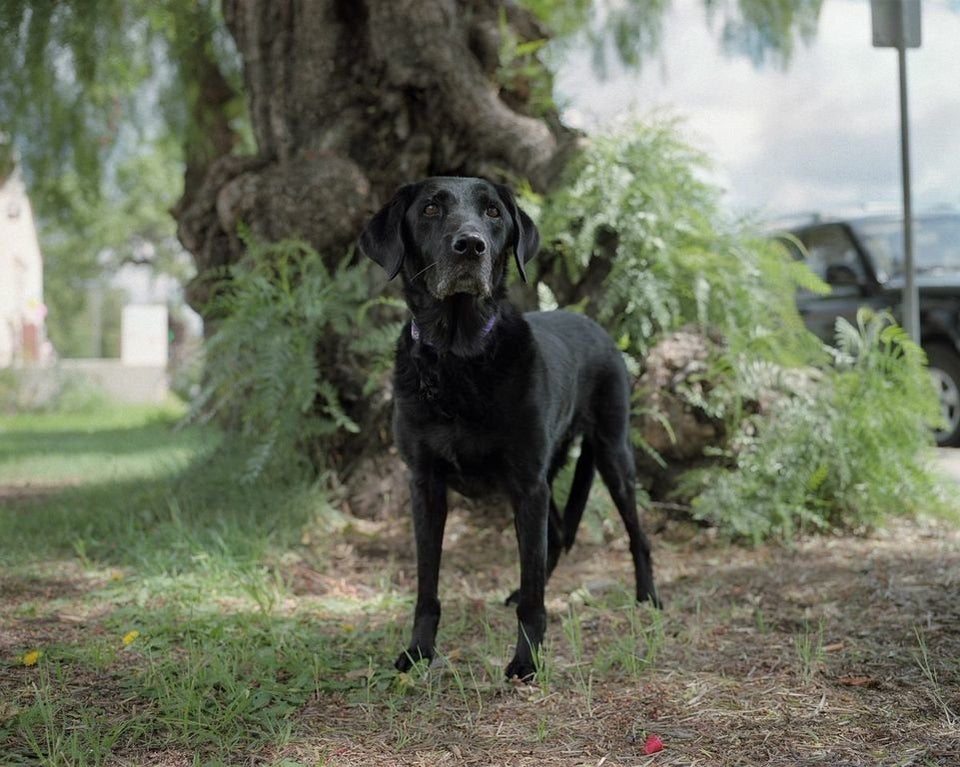 Moxie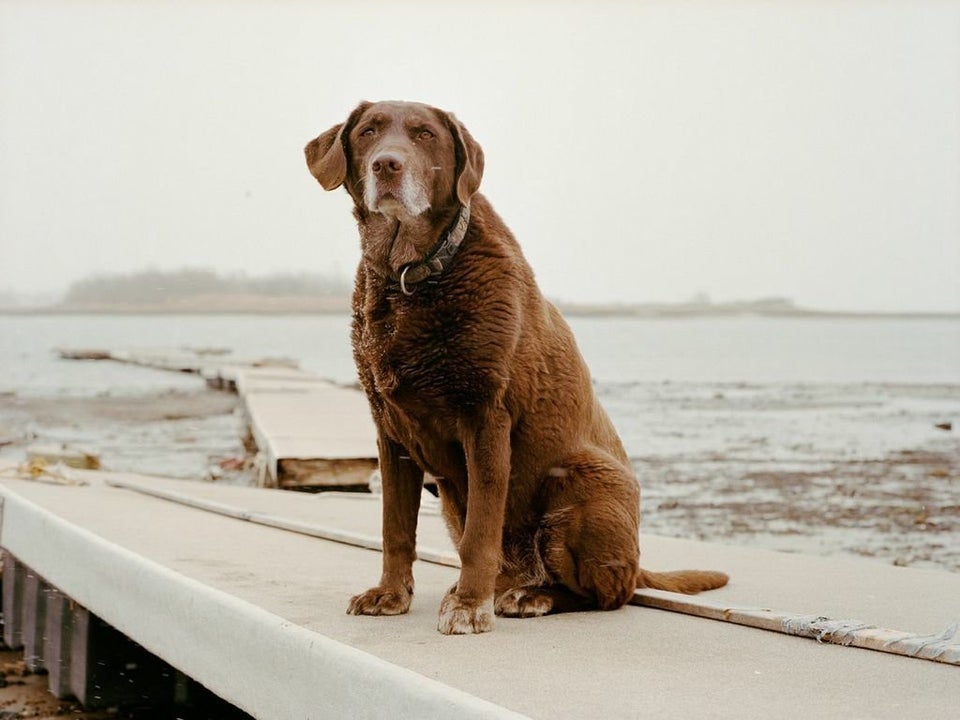 Orion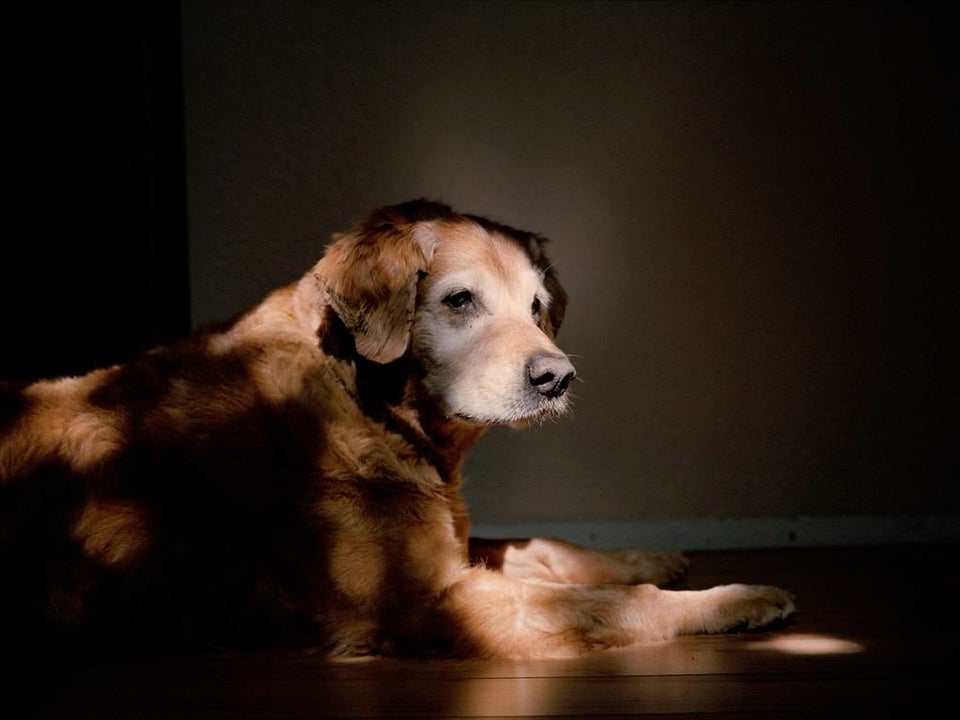 Bailey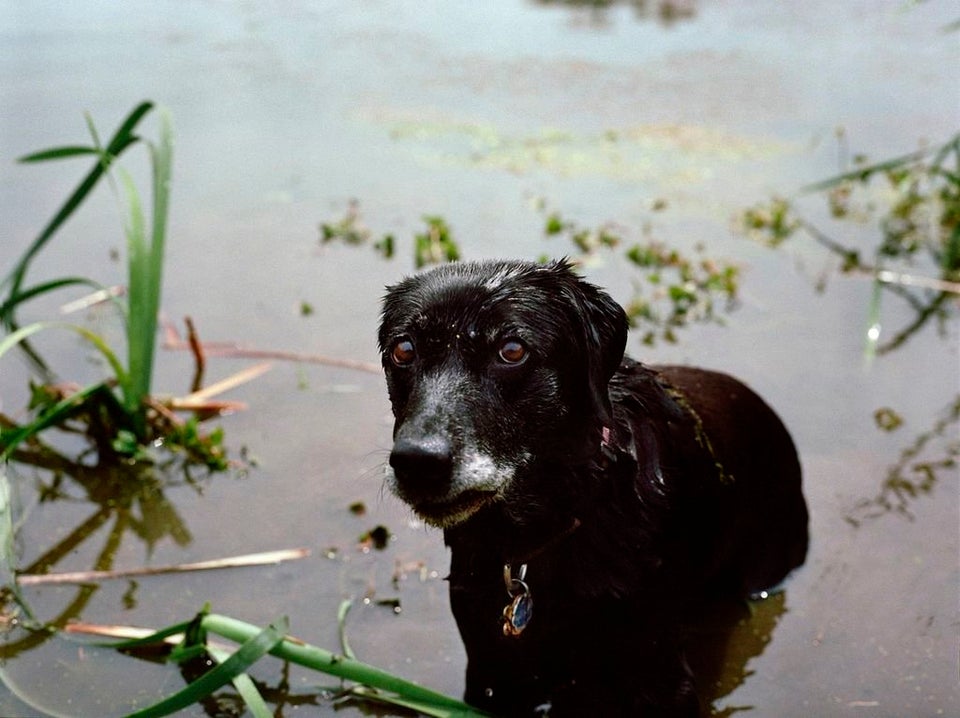 Bretagne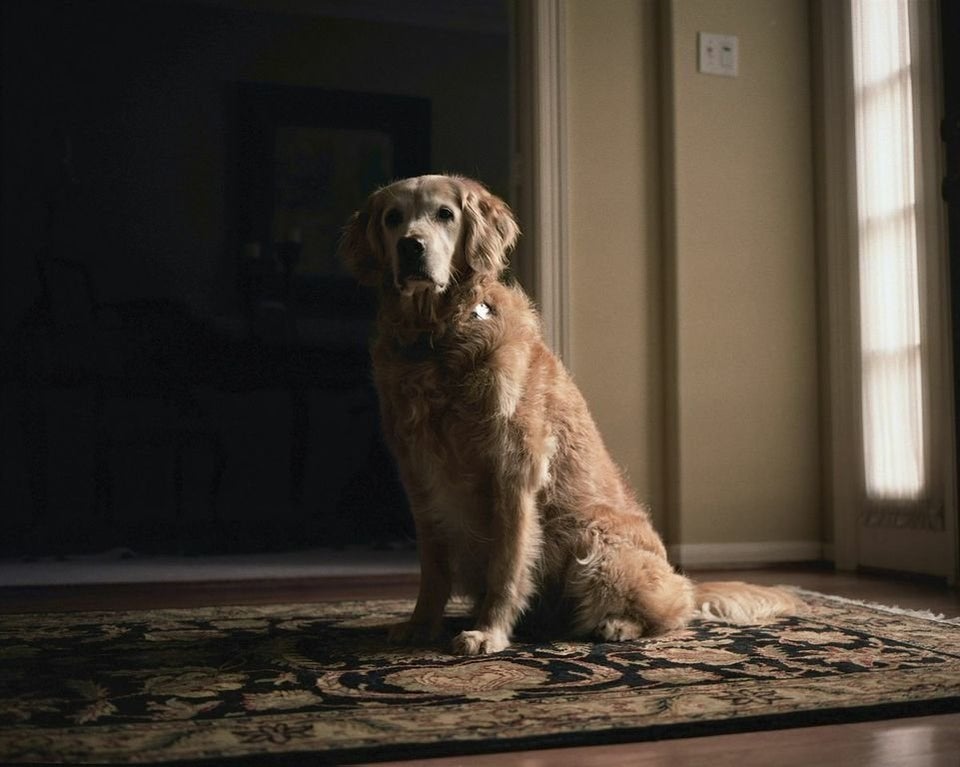 Guinness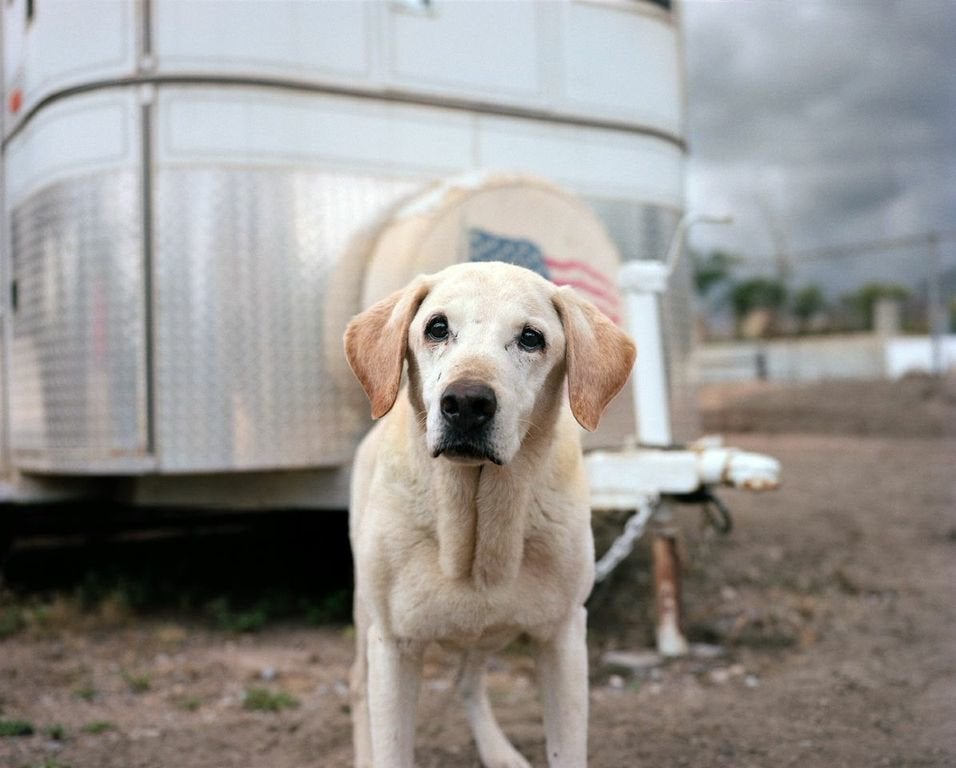 Merlyn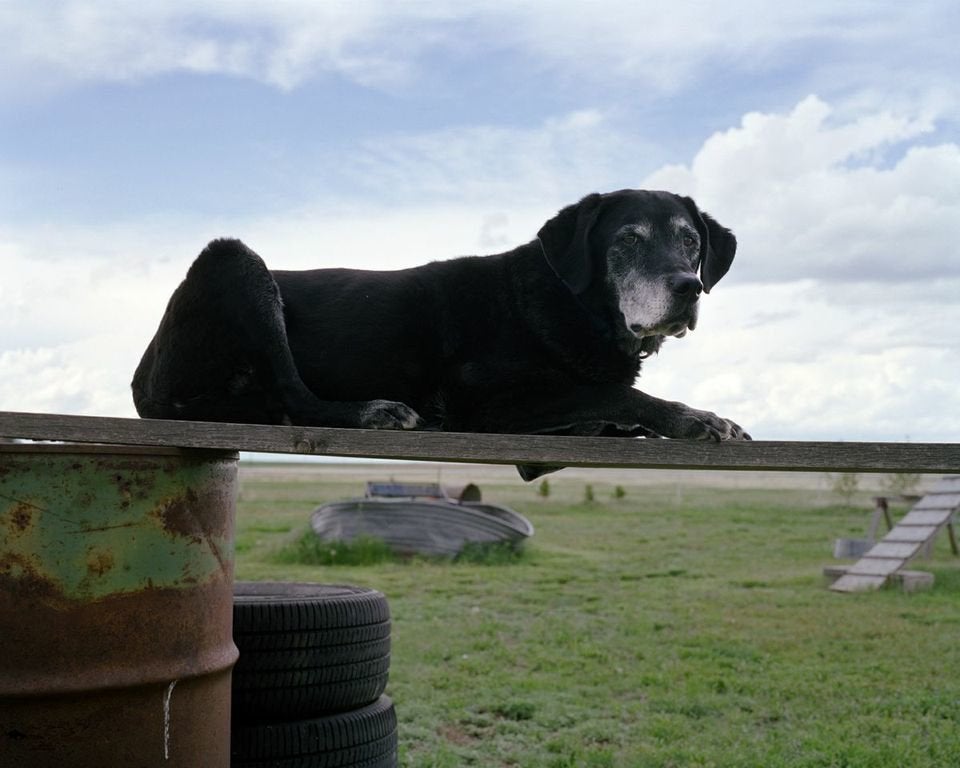 Scout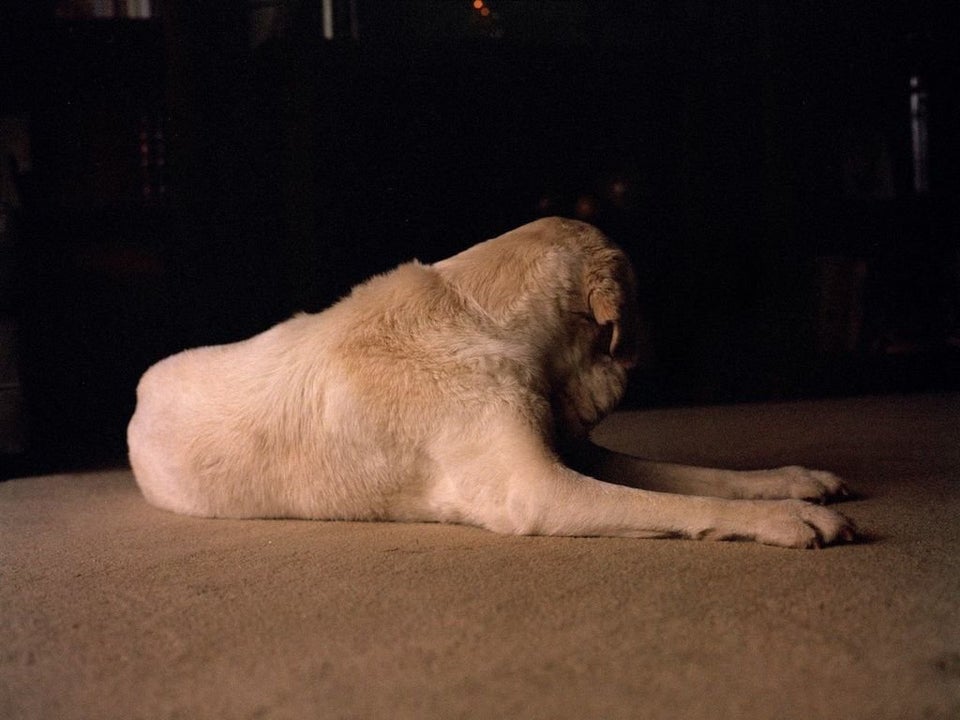 Merlyn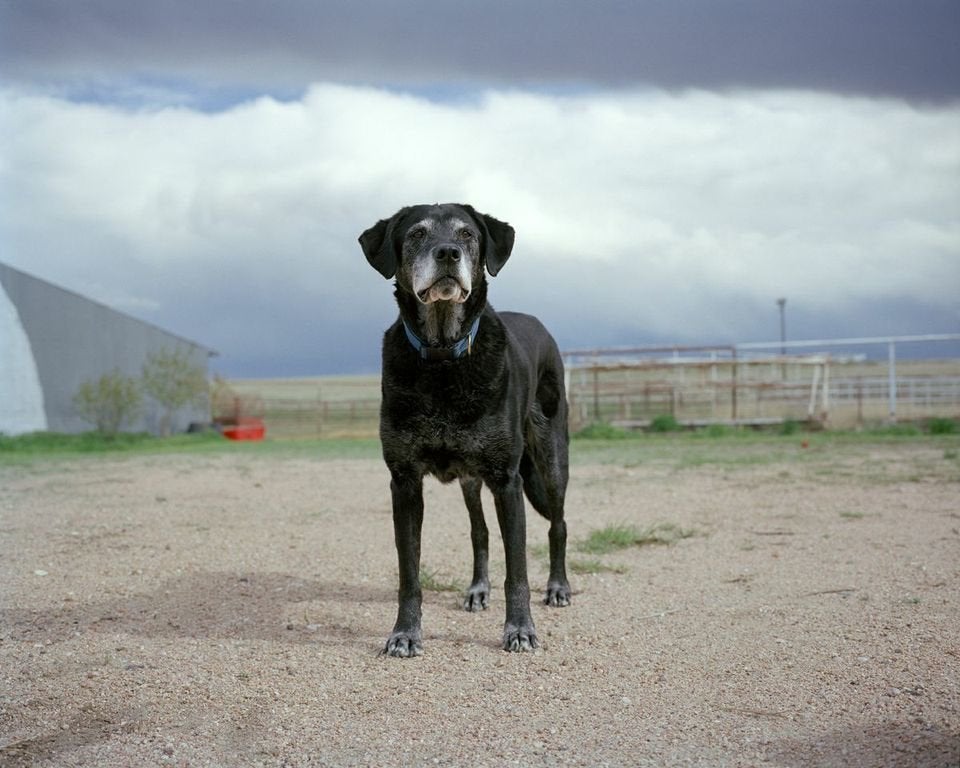 Popular in the Community