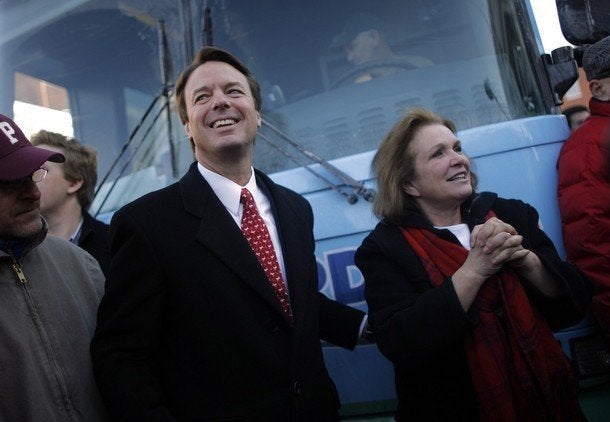 Elizabeth Edwards has finally had enough - she's threatened to divorce her cheating husband John and claim her share of their $53 million fortune! [...]

Furious at his betrayals, Elizabeth - still battling Stage 4 breast cancer - has vowed to destroy her husband of 32 years by disclosing everything she knows about his political career in divorce court, insiders say.
The Enquirer was the first publication to report that John Edwards had had an affair. The tabloid has also continued to allege that the child of his mistress, Rielle Hunter, is his. In an upcoming book, the Edwards aide who claimed that he was the father of the baby is expected to recant and reveal new details about his old boss' affair. The New York Times reported recently that, according to associates, Edwards "is considering declaring that he is the father of Ms. Hunter's 19-month-old daughter."