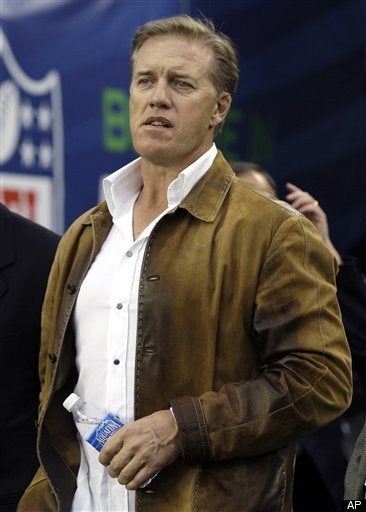 DENVER - A Greenwood Village hedge fund manager, whose threatened suicide in April unraveled an alleged Ponzi scheme involving $71 million, was charged Tuesday with theft, securities fraud, and violating Colorado's organized crime law.
Prosecutors say Sean Michael Mueller, 42, sent fake monthly account statements to investors and provided his accountants with fake brokerage statements showing consistent returns. Instead of investing the money, prosecutors say Mueller bought three homes, several expensive cars, exclusive country club memberships and spent money on daily expenses.
He controlled Mueller Capital Management LLC, which was seized by regulators in April after Mueller revealed to an employee and in a note to investors that his funds had "lost money from the start."
Among the victims listed in court documents were Denver Broncos Hall of Fame quarterback John Elway, and Blaine Rollins, a board member of the Lance Armstrong Foundation and the Burridge Center for Security Analysis and Valuation at the University of Colorado.
"The confusion has finally won its battle with me, and I feel like there are no good options left," Mueller wrote in an e-mail April 22. "I always thought I could make it back, but that's not going to happen."
Mueller threatened to jump off of a Regional Transportation District parking structure that day but Greenwood Village police intervened and took Mueller to a hospital. Mueller estimated that only $15 million remained in a fund that was supposed to have $122 million in assets.
Investigators found that 65 investors had given Mueller $71 million to invest, but he only had $9.5 million in cash and investments when he threatened to kill himself. He owed approximately $45 million to investors.
Mueller's attorney Richard Kornfeld declined to discuss whether Mueller remained suicidal or to say when Mueller might turn himself in.
"He's been actively cooperating," Kornfeld said. "We knew and understood that the discussions would result in criminal charges."
Lynn Kimbrough, a spokeswoman for District Attorney Mitch Morrissey, said Mueller was expected to be in custody before a scheduled court appearance Friday. Bail was set at $2 million cash.
Rollins said his investment with Mueller had nothing to do with the foundation. Elway did not immediately return a message.
Calling all HuffPost superfans!
Sign up for membership to become a founding member and help shape HuffPost's next chapter