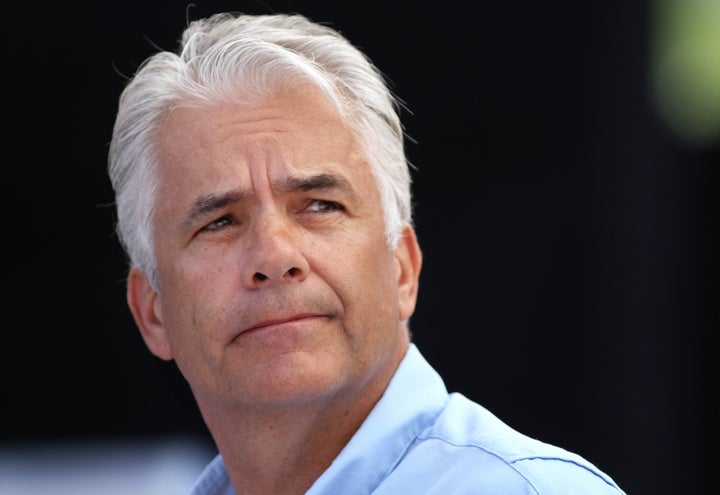 Sen. John Ensign (R-Nev.) reportedly successfully petitioned the Obama administration for a grant of almost $1 million in the wake of the passage of a health care reform package that the Nevada Republican vehemently opposed and has since vowed to repeal.
Over the summer, Ensign sent a letter to Health and Human Services (HHS) Secretary Kathleen Sebelius requesting grant money authorized by the law for the University of Nevada School of Medicine for "Primary Care Residency Expansion." This grant program is one of many included in the health law to increase the number of doctors in America. In the letter, Ensign explained that "Nevada continues to have an extremely low number of physicians per capita," and that the grant would help alleviate the "growing challenges Nevada continues to face with providing access to much-needed health care."
In late 2009, Ensign expressed grave concern that "the Democrats' health reform bill violates the Constitution of the United States of America." He also sharply criticized the bill's individual mandate, saying, "I don't believe Congress has the legal or moral authority to force this mandate on its citizens." Still, the Silver State senator admitted that Guantanamo Bay detainees "get better health care than the average American citizen does."
Ensign, who is fielding fresh concern that his personal scandals could make him a prime target for unseating and is, as a result, reportedly being eyed as a potential target by the National Republican Senatorial Committee, seems to have been actively seeking to renew his conservative credentials over the past few weeks.
Despite doing his own fair share of earmarking, Ensign recently joined Sen. Jim DeMint (R-S.C.) and other Republican senators in an effort to enact a ban on the federal carve-outs.
Earlier in November, Ensign elaborated on his wavering stance against earmarks. "Nevada gets shortchanged when it comes to federal dollars returning to our state," Ensign said. "But we are facing very difficult economic times that require difficult decisions to be made back in Washington. Reducing government spending across the board is one of the difficult things that has to be done, and this includes earmark requests."
Popular in the Community