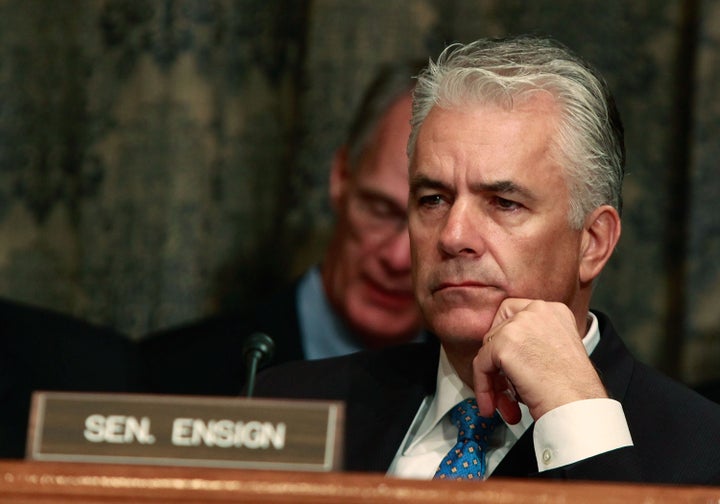 "We've cooperated" with the investigations, Ensign told the Las Vegas Review-Journal. "I have never felt like I broke any laws or ethics rules."
More importantly, Ensign said, he didn't want the blemish on his record to carry over to his constituents' confidence in his ability to legislate effectively.
"I believe I still have a lot to offer the state and our country, and I believe just as passionately about a lot of issues," Ensign explained. "I think I can still contribute in a positive light."
"Darlene and I have talked a lot about it and thought about it, and prayed about it, and this just seems like the right direction," he said of his wife's support for his choice to run again.
"Senator Ensign has been focused on earning back the trust of Nevadans and does plan to run for re-election at this time," a press officer for Ensign said on Thursday.
According to the Review-Journal, apart from questions of Ensign's character, he'll also have to get the ball rolling on fundraising initiatives.
Also unclear is how he would raise necessary funds in short order, especially while he is under investigation. A Nevada political operative Wednesday estimated Ensign might need to raise at least $10 million, while his campaign account was down to $280,000 because of legal bills.
"People have talked to me about offers for fundraising and home socials," he said, addressing his current deficiency.
Ensign's seeming confidence about his chances for reelection may be well-founded. Despite his campaign love-triangle scandal, Nevada voters, especially conservatives, have given the two-term Senator high marks.
Popular in the Community