When we think of stylish presidents, the first one that comes to mind is always John F. Kennedy -- we'd like to think he was the first "cool" president. Though we mostly saw him in suits, Kennedy always looked amazingly put-together (not to mention handsome). The man even wore sophisticated outfits even during his college years!
Whether he was kicking back on a boat on his days off or making serious decisions as the leader of the free world, Kennedy's style choices were on point. So men, take some notes. Here's why you should replicate his impeccable fashion choices today...
1. Style starts young. Kennedy (top left) wore a casual suit to a T even when he was just a kid.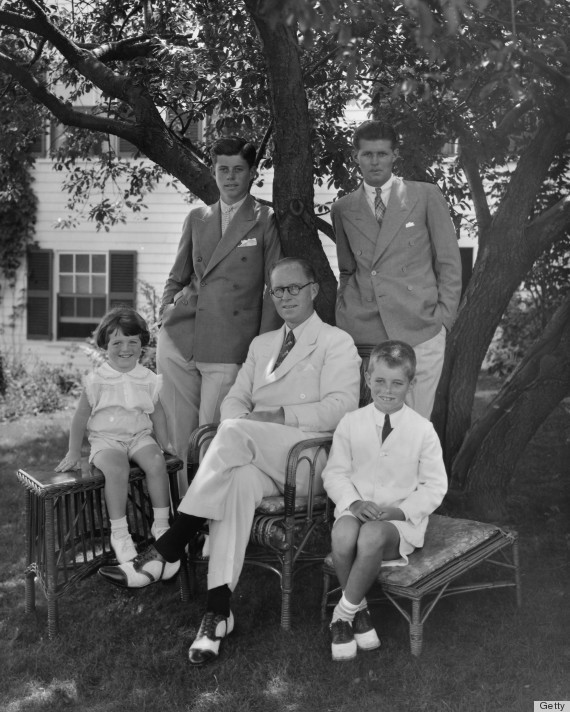 2. Break up a basic outfit with standout shoes. Kennedy styles his plain white sweater and pants with dark, roughed-up oxfords. (Keep in mind that if you want to win a girl's heart, posing with a pup definitely doesn't hurt either.)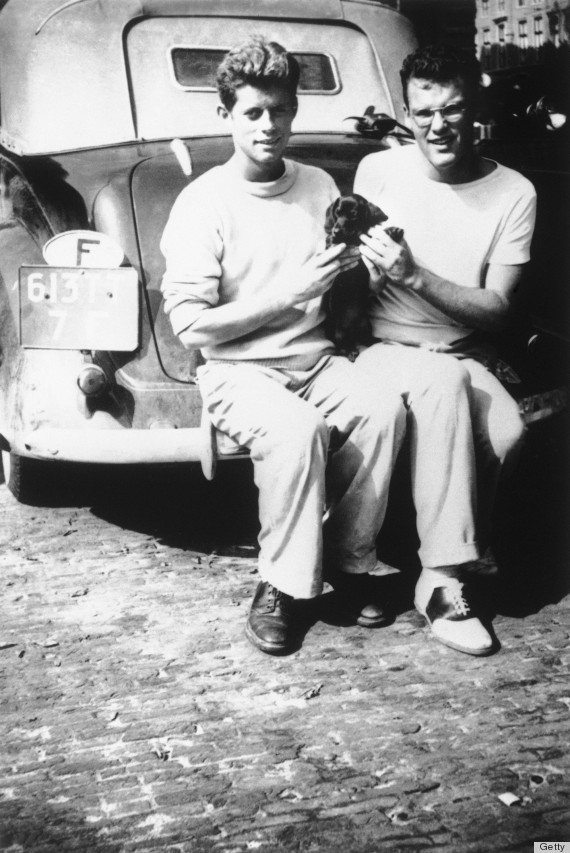 3. Find a stylish and practical watch. You make the serious transition from boy to man when you decide to wear a timeless watch every day.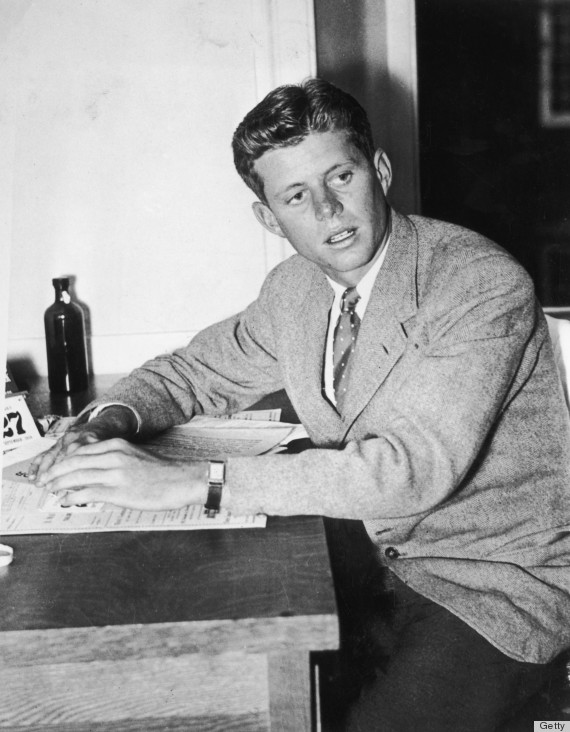 4. Accessories matter -- especially when you're not wearing anything else. You can still look classy with a manly necklace and a trendy newsboy cap.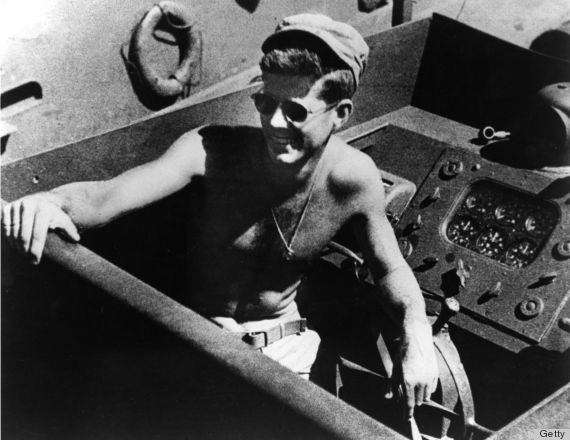 5. Don't be afraid of a three-piece suit at a formal event. If there's any time to break out the fancy dress-wear, it's at your own wedding. After all, the focus is on you -- you should look your absolute best. Kennedy matched his outfit to his mood and kept it extremely festive on his special day.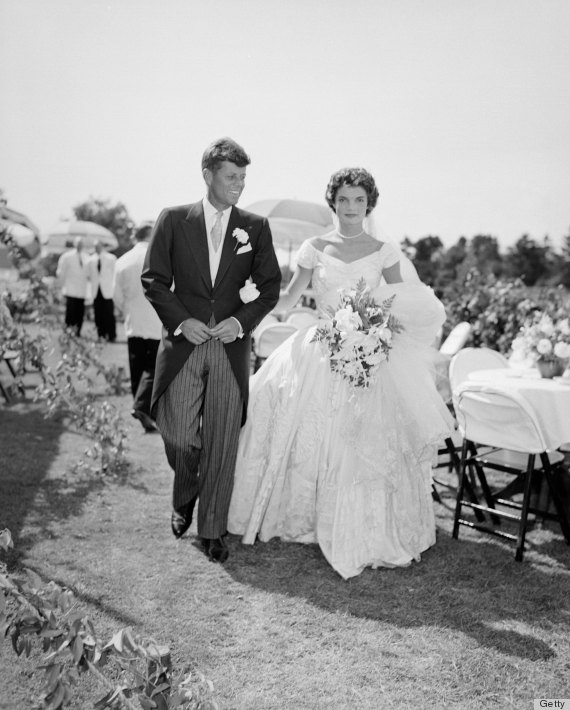 6. Even without a suit jacket, a nice shirt and tie will keep you classy. Kennedy still looks amazing (even with a cowlick!) because he paired a crisp, white tucked-in shirt with a sophisticated tie.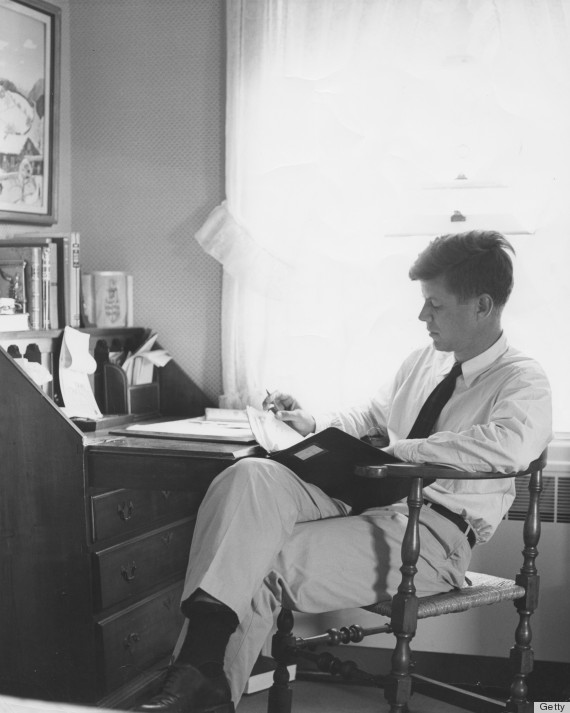 7. Tuck in your short-sleeved button downs. Just because you're wearing a lightweight casual shirt doesn't mean you should skimp on looking dapper. A simple move like tucking in the bottom of a short shirt can do wonders.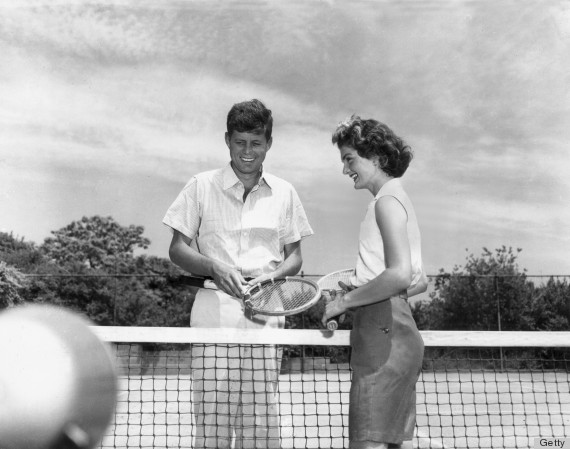 8. Wear a printed tie to make your suit pop. Kennedy grabbed the attention and stood out from the pack of businessmen with his spotted skinny tie.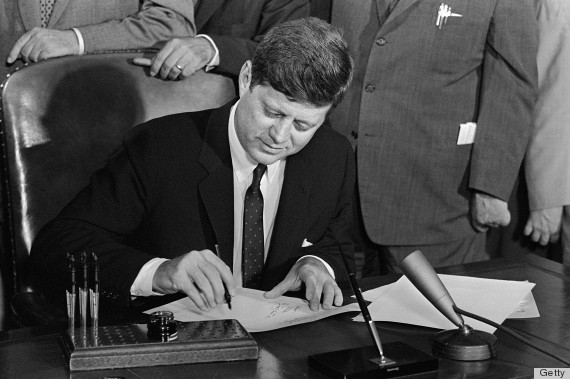 9. Casual sunglasses, like Wayfarers, are an easy way to tone down the formality of a suit. Take a cue from Kennedy and power clash by pairing the trendy sunnies with your suit.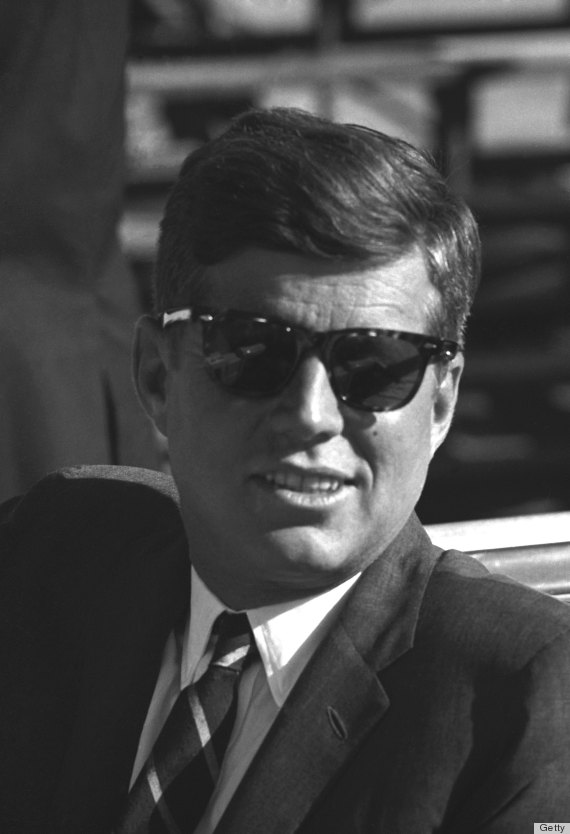 10. Pointed-toe dress shoes are always preferable to square-toed. Kennedy recognized that a well-dressed man is one of a great woman's best accessories, so he smartly matched his pointed-toed dress shoes to Jackie's pointed-toed heels.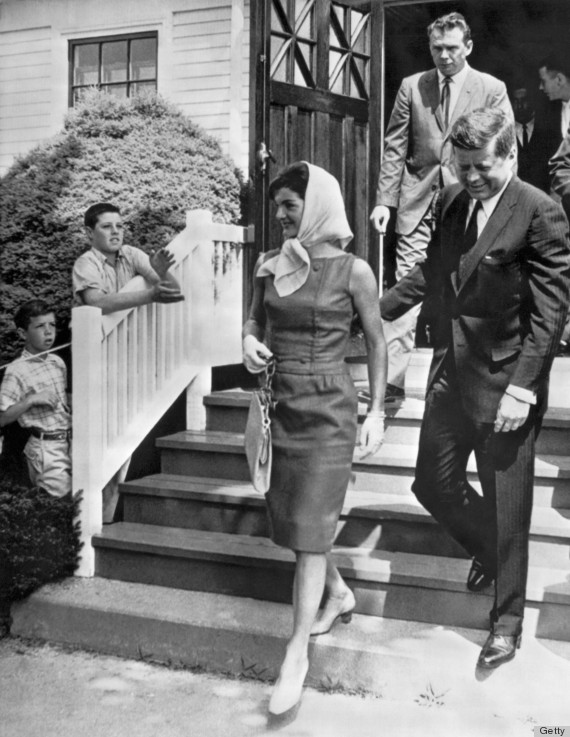 11. Wear a pinstripe suit. A confident man wears pinstripes, and in turn, gets all the attention.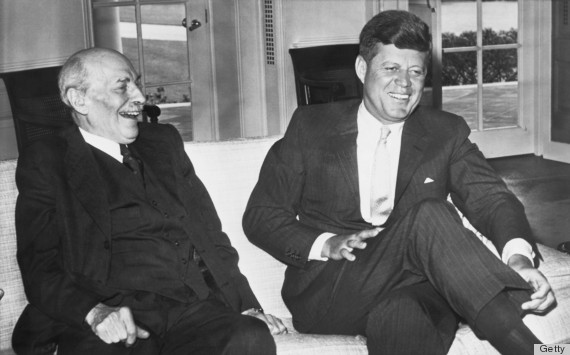 12. Better for your bow tie to be slightly askew than pre-tied. Not everything has to be perfectly straight and sound. A little messiness can show you're rough around the edges.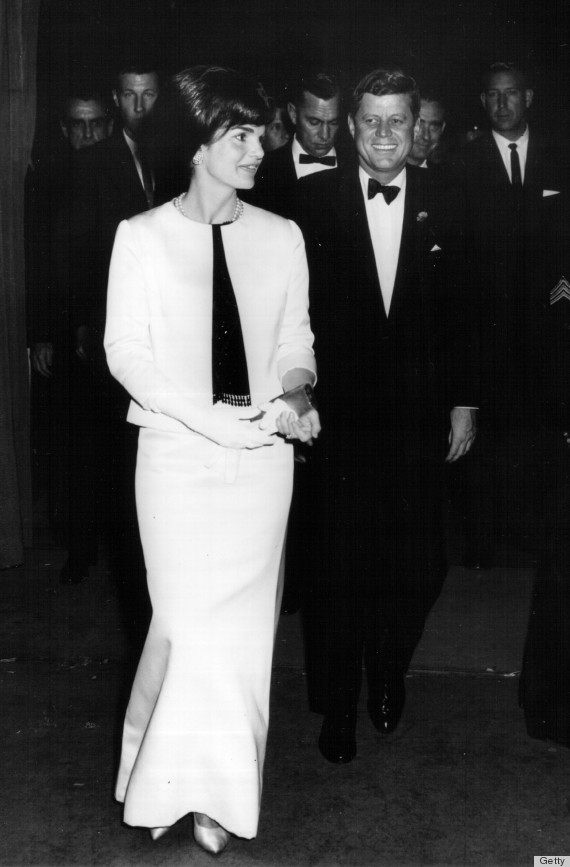 13. Err on the skinny side when it comes to ties. Skinny ties are always better. Want proof? All you need is an up-close shot of Kennedy in one... sigh.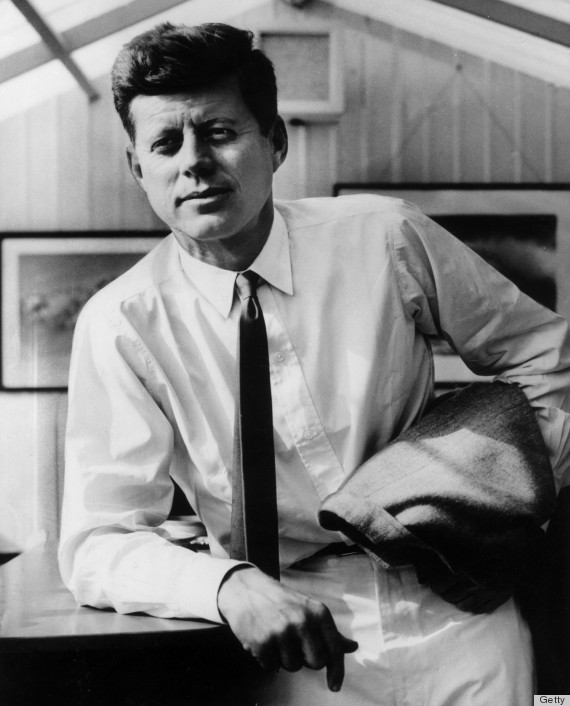 For your viewing pleasure, a look back Jackie O's iconic style...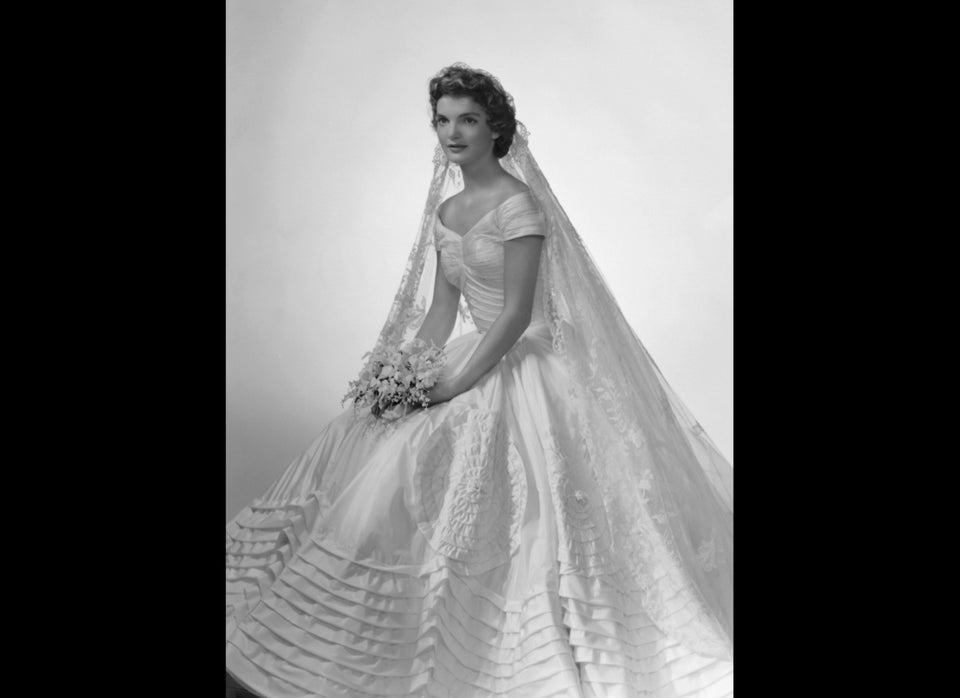 Jackie Kennedy Onassis Style (PHOTOS)
Popular in the Community