John Ferron, a U.S. veteran and father of eight, is on his tenth day of a hunger strike at the Eloy Detention Center, a for-profit immigration detention center in Eloy, Arizona.
The Eloy Detention Center is currently under investigation after Jorge Garcia-Mejia, 40, and Elsa Guadalupe-Gonzales, 24, were found hanging and lifeless in their cells earlier this year. Their deaths underscore the inhumane conditions inside Eloy, where John has been detained since 2010 when U.S. Immigration and Customs Enforcement (ICE) took him into custody. Nearly three years later, John has made the conscious decision to go on a hunger strike, an action of last resort.
"This is not a man with a death wish who has given up," said Marjorie King, a community volunteer who has been visiting John since January 2012. "This is a man who is thinking strategically and politically as best he can."
John is requesting that he be granted humanitarian release so he can be reunited with his family and fight his immigration case from the outside.
However, without a lawyer to represent him, John fears that his deportation is imminent. In addition to requesting his release so he can mount a strong case in his defense from outside the detention facility walls, John also hopes his hunger strike will honor the thousands of U.S. veterans who have been detained and deported under laws passed in 1996.
Immigration law now requires the deportation of every noncitizen convicted of one of a long list of criminal offenses, ranging from nonviolent crimes such as fraud to more serious crimes. As of February 2008, more than 65,000 noncitizens were serving on active duty in the United States, according to Banished Veterans, a Mexico-based organization that offers support and advocacy to veterans of the U.S. Armed Forces who are facing deportation or have been deported. Most of the deported service men and women tracked by Banished Veterans moved to the United States as children. They identified so strongly as Americans that they enlisted to serve their country.
"It boggles my mind that noncitizens who die in service of the U.S. Armed Forces will be buried as Americans with an American flag over their coffin," said Héctor Barajas, Board Member of Banished Veterans and a U.S. Army veteran who was deported to Mexico in 2004. "But if you come back from service, suffering from PTSD and commit even a small crime as a result of mental health issues developed or aggravated during your time in service, you will not be treated for your PTSD. You will be permanently banished from the United States."
It is ironic that as we celebrate Fourth of July to honor our veterans and commemorate our nation's freedom, John remains locked up in the solitary confinement of a medical observation ward at Eloy.
John is no stranger to hunger or isolation. He grew up in poverty in Jamaica with limited food supply and inadequate access to clean water and quality health care. In the early 1970s as a young teenager, John migrated to the United States. In 1974, he enlisted in the U.S. Navy and served honorably during and after the Vietnam War. In 1989, the Military Sealift Command of the U.S. Navy awarded him the Length of Service Award for his 10 years of service. However, the war and his subsequent service took a severe toll on John's mental health.
The Department of Veterans Affairs diagnosed John with a number of service-connected mental illnesses, including Post-traumatic Stress Disorder, Major Depressive Disorder, and Adjustment Disorder. He was in an out of homeless shelters, and ICE eventually detained him on October 5, 2010, after the Department of Veterans Affairs determined nearly three decades after his service that John had fraudulently enlisted with the Navy under another person's name.

My organization has been working with John since January 2013 when Marjorie contacted CIVIC about John's prolonged detention. Marjorie explains that John admits that he has made mistakes in his past that he regrets, but that John has turned his life around. He is a Christian minister and the proud father of eight U.S. born children.
Although John is isolated, he is not forgotten, and although the U.S. government has taken away his freedom, he remains empowered with a community of support behind him.
On the seventh day of his hunger strike, John called Marjorie to ask how long it takes for someone to die from hunger. She responded that so much depends on the health of the individual and the environmental stresses. However, a rule of thumb is three minutes without air, three days without water, and three weeks without food.

John said, "OK, we have another two weeks."

To support John's request for humanitarian release and to learn more about the detention and deportation of U.S. veterans, visit http://www.change.org/petitions/please-release-john-ferron-from-eloy-detention-center.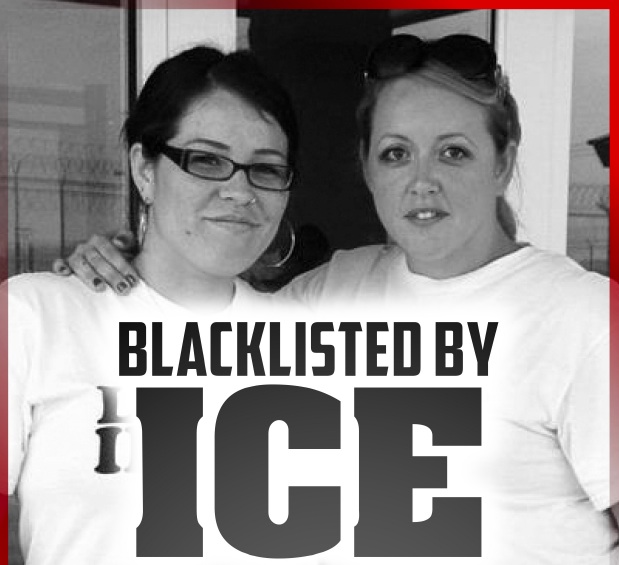 Popular in the Community