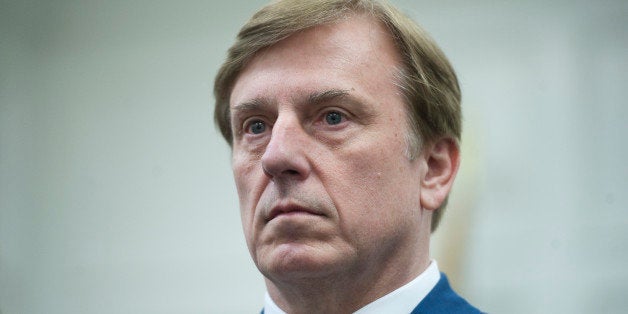 WASHINGTON -- Rep. John Fleming (R-La.), who wants Congress to stop the District of Columbia from implementing a law that decriminalizes the possession of small amounts of marijuana, suggested Friday that the only reason the U.S. doesn't ban alcohol is the country's cultural and religious tradition.
"Alcohol has been an accepted part of our culture and even our religious practices for centuries," Fleming said at a House Oversight subcommittee hearing about D.C.'s approach to marijuana on Friday. "We did try even with an amendment to the Constitution to prohibit the use of it, and it just was not culturally accepted."
Fleming said that alcohol "is very problematic," but added that "moderate amounts of ingestion of alcohol actually has positive health effects."
"That is again not to diminish what it can do -- there's no question that it can, too, damage the brain, the liver and many other organs," Fleming said. "But it is not realistic, given the cultural acceptance of alcohol, to prohibit it."
Marijuana "is different" from alcohol because the "public has never accepted marijuana as a part of our culture," Fleming argued. In fact, the majority of Americans now support legalizing marijuana.
"I know that seems to be changing, but I think we can turn it back in time to prevent that from inculcating itself into our culture and damaging more young people and ultimately causing severe health problems later in life," Fleming said.
It is almost certain that Congress won't block decriminalization of marijuana in D.C., given that both houses of Congress would have to vote to override the local legislation and that President Barack Obama would have to sign off on the override. The Obama administration has not taken a position on the merits of the local legislation but generally supports D.C. home rule. The D.C. law will likely go into effect when the 60-day congressional review period ends later this summer.
Calling all HuffPost superfans!
Sign up for membership to become a founding member and help shape HuffPost's next chapter
BEFORE YOU GO
PHOTO GALLERY
Legal Marijuana Across The U.S.