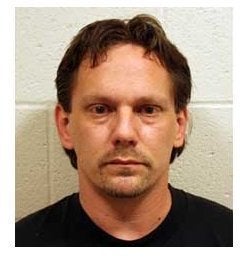 See photos and video below
A Pennsylvania father has been arrested for allegedly asking his teen daughter for sex over Facebook.
John Forehand, 39, (see picture below) referred to himself as "Bad Daddy" in the online correspondence with his 13 year-old daughter, in which he openly propositioned her and made explicit sexual suggestions, say investigators.
Lancaster Online reports that, according to the affidavit, Forehand told his daughter he had been having "inappropriate" dreams about her, and wrote to her, "I'll take very good care of my little girl."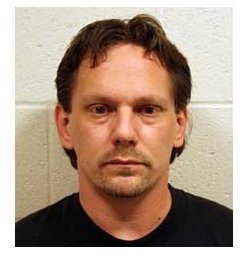 According to the criminal complaint, Forehand proposed meeting the girl for sex and explained in graphic detail the sex acts, telling her "not many other fathers and daughters are this brave, so not many of them are so lucky to experience all these pleasures."
Pennsylvania Attorney General Tom Corbett said the girl told her mother about the inappropriate Facebook messages, and she then alerted the police.
The police captured Forehand by tricking him into coming to what he believed would be a meeting with his daughter.
The state Child Predator Unit and Ephrata Police arrested Forehand when he arrived at a predetermined meeting location on October 7. Agents seized a camera, tripod and an unopened box of condoms from Forehand's vehicle, along with a digital camera, camcorder, computers and data-storage devices from his home.
Attorney General Corbett said in a press conference, "Predators know that colder weather and shorter days mean that kids are spending more time inside, in front of their computers, and that many may be home alone - either before or after school."
Forehand is being held on $400,000 bail.
Forehand was one of two Lancaster, PA men arrested for soliciting sex from underage girls online. The second man arrested for allegedly soliciting sex over the internet was Timothy Donnell Anderson, 42.
Lancaster Online says he "was arrested after agents said he arranged to meet a girl for sex, after finding her telephone number on MySpace and asking her to be his "secret girlfriend.""
WATCH:
Popular in the Community