"No one was more shocked than myself, Charlie," said Galliano, repeating a sentiment he expressed in his Vanity Fair interview last week. He also said that he doesn't remember ever uttering the statements:
Galliano: At that point in my career, I had become what is known as a blackout drinker. It's where one can't transfer long-term memory into short-term memory, so I have no memory of that event.

Rose: You remember none of these words?

Galliano: No.

Rose: You remember being there?

Galliano: No. I wasn't aware that I'd been filmed. I was in a blackout. In instances like that, what I've since discovered, since I wanted to know too where that hate came from, I've discovered that when one is a blackout drinker, what happens is that it can release paranoia of such a stage that it can trigger frustrations from childhood. And due to that, it can trigger a self-defense mechanism. Now, having had quite a tough time at school and being subjected, persecuted, bullied, called all sorts of names as children do, and living a lie because I was gay and couldn't admit to that at home... honestly there was no... I couldn't escape.
Galliano also added that at the time, he had been doing research on the life of Rudolf Nureyev, who was also known for making anti-Semitic statements. "When I research," Galliano said, "I really go into it -- I need to know everything."
Rose didn't go easy on the designer, saying, "You can't look for an excuse in what you have done, and you can't, in a sense, say, 'This explains everything.'" He also raises the point that this wasn't one incident, but rather repeated instances of hate speech.
But Galliano stuck closely to his talking points, the ones we've heard from other sources over the past few years: the pressure of creating multiple collections a year, his spiraling addiction, his subsequent commitment to getting sober and his new relationship with the Anti-Defamation League. "Sometimes I was acting like God, and now I'm not," Galliano tells Rose. "Now I know I'm not in the driving seat, and I listen and talk to God daily."
Interestingly, Rose asked Galliano about his fellow designer, Alexander McQueen: "When Alexander McQueen committed suicide... what did you think?
"I understood," he replied.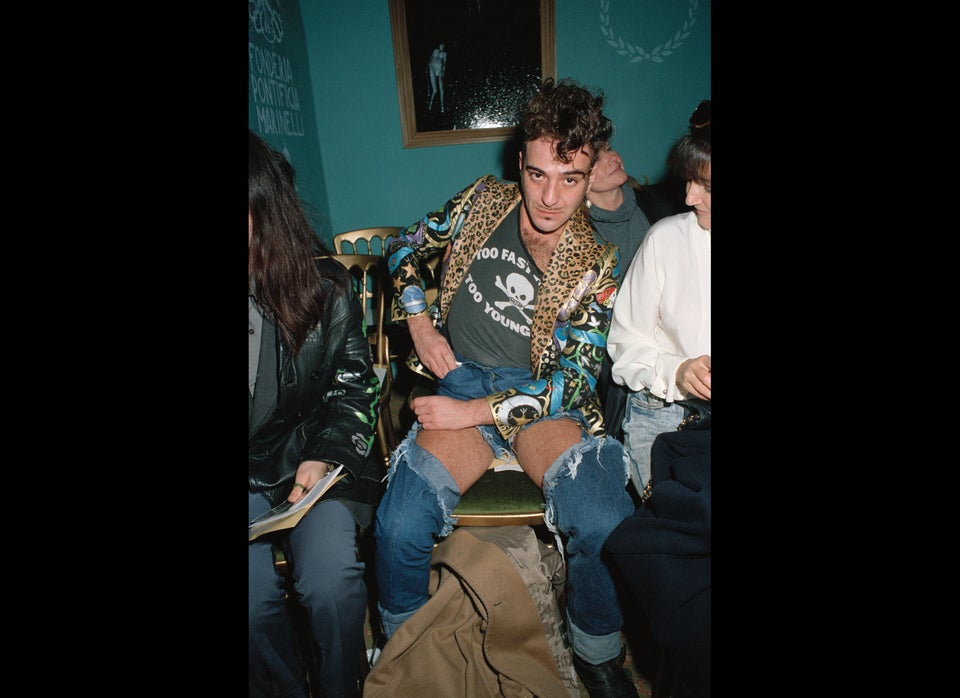 John Galliano's Most Iconic Fashion Moments